Hunkered down in the project management trailers of the Destination Project site you'll find fitness fiend, employee and current student, Nicole Bach. As one of the project coordinators on the new science and academic building, Nicole is responsible for relocating people into the new space along with furniture, fixtures and major equipment that will be purchased or moved into the new building. Basically everything that would come loose if you turned the building upside down and shook vigorously.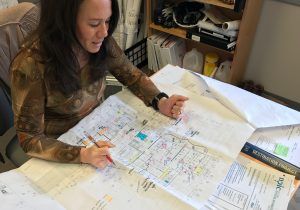 "I came to the University in March of 2011 and started working with Institutional Analysis within the President's office. I've always been a big numbers geek. I love being able to take complex information and break it down in way that's easy to understand and helps people do their job more effectively.
"I've been working towards my general science degree for a few years now. I take two classes a semester and I'm planning to be done in the fall of 2019. It can be quite challenging at times juggling study and work and life but the pay off will be totally worth it. There's a fun group of staff members who are also studying so we've built our own little support network to help us get through it.
"Outside of work and school, I find a lot of joy in fitness and pushing myself physically. My family and I are frequent users of the recreation facilities and activities on campus. I have what you'd call a love/hate relationship with the advanced conditioning class on campus. Sometimes I think our instructor Heidi hates us with the workouts she schedules but when you're finished, a sweaty pile on the floor, it's hard to feel anything but amazing.
"My latest obsession is mountain biking, its just so much fun and you feel so free. There's a few guys on the PCL Construction team who are keen bikers and there's a great mountain biking community within the University too. We dip in and out of the coulees and hustle along the trails, we are so lucky to have the terrain locally for great biking.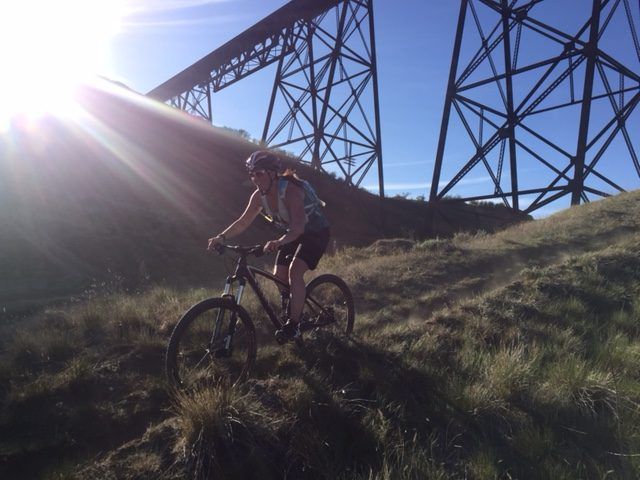 "Volunteering in the community is really important to me. I'm involved with youth triathlons locally as the Race Director for Lethbridge Kids of Steel. My eldest daughter first tried out a mini-triathlon when she was seven and we've been involved as a family since then. Both of our girls have since moved on to other sports but we still help organize the annual race here for the community.
"Being both a staff member and a student at the U of L is a really enriching experience. I find learning quite addictive in some ways. The more you learn, the more you want to know what else is out there to absorb. Learning about what make life tick along and discovering how even the simplest action of the body requires an incredible amount of behind the scenes work is truly mind blowing. I love working for an institution where my learning opportunities are endless."