The key to a satisfying and content life is something many spend a lifetime searching. Executive Director of Student Services, Dr. Mark Slomp (MEd '06), has developed a career and passion for discovering what the key may be. Taking the journey through his own career development and experiences have helped Mark to make a keen study of how to best help students make choices which can ultimately lead to a fulfilling existence.
"I am endlessly fascinated by people's stories. It's a hobby of mine to find out about how people got to where they are. Especially people who seem to be really productive and engaged in what they do. I'm curious about how they came to make the decisions that led them to where they are now. How they constructed their experiences to find fulfillment and satisfaction in their lives.
"When we talk to students about their careers and choices they make in
life, we talk about being open and flexible to opportunities. When I started my graduate education, I thought career development was just helping people find a job. What I really came to understand, is that you're helping people build a life. Your career is really your autobiography and the totality of what you do throughout your life.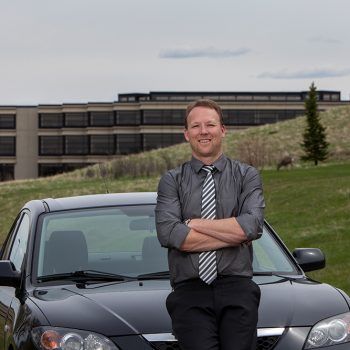 "My own experiences have helped me to understand the anxieties and stresses students may be suffering. I was a high school teacher before I came to the University of Lethbridge. Having that background with young adolescents and then in my role as a licensed psychologist and counsellor, I got to learn more and help them in a really direct way.
"My own approach to life is very much fueled by curiosity which has led to me being a life-long learner. I think once you start studying an area of interest, you realize just how much more there is to know. Working in a post-secondary environment is a very stimulating environment too. When you're surrounded by people growing and discovering it encourages you to do the same.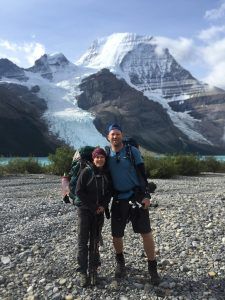 "One thing I regularly re-learn is that everyone is their own best career expert and that's what I hope each student at the U of L will come to discover. A lot the time we want to give that responsibility to someone else or take a test that will tell us what we should be doing with our lives. Ultimately, no one else can tell you what is in your heart and what you really have a drive to do.
"Career development is a recursive process. The more experiences you have, the more you find out about yourself. Lots of people will have career changes throughout their lives and it's because your experiences shape and guide who you are. It's why students should experience as much as they can and be open to what opportunities may lie ahead during their time at university and beyond.
"Experiences give you so much in the way of helping you to flourish. They guide you to find out what kind of contribution you want to make to your community and what you want to improve in the world around you. How you want your life to impact the lives of others in a meaningful, productive way. If you can make that fundamental connection, that's really where fulfilling lives are created."