An innovative, community-led program developed through the Martin Family Initiative (MFI) is making a big impact on the early lives of Indigenous children across the country.
"Every Indigenous child in Canada must have the opportunity to grow up with their parents, knowing who they are and where they come from — that is what the Early Years is all about," says the Right Honourable Dr. Paul Martin (LLD '19), founder of MFI.
The Early Years began as a partnership between the Ermineskin Cree Nation, Maskwacis Health Services, Maskwacis Education Schools Commission and MFI, with the financial support of Brain Canada Foundation and Health Canada through the Canada Brain Research Fund. The prenatal-to-preschool program recognizes Indigenous parents as their children's first and best teachers and equips them with strong knowledge of early developmental processes, so they can provide the stable environments that help their children thrive.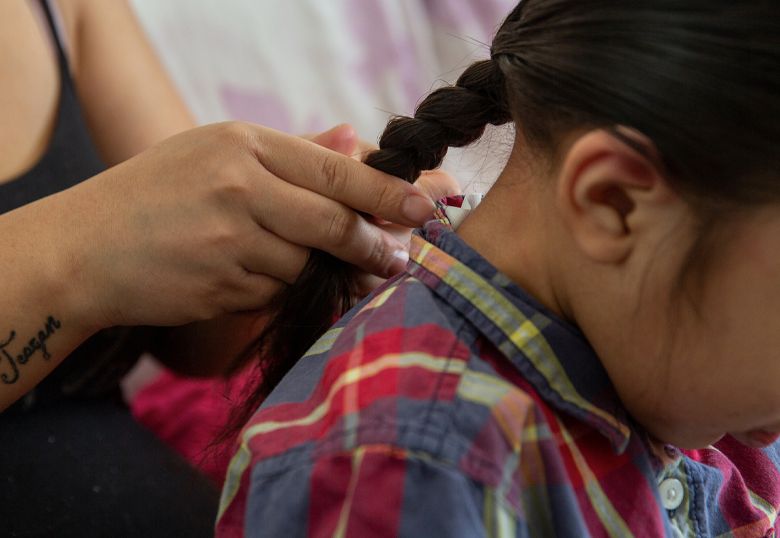 The five-year pilot program got its start in 2018 with a significant research investment, with matching funds provided by Brain Canada and MFI. Dr. Bryan Kolb, a neuroscientist with the University of Lethbridge's Canadian Centre for Behavioural Neuroscience, was brought on board as principal investigator to lead the scientific direction of the project and he has since been joined by a co-investigator, Dr. Melissa Tremblay, an Indigenous scholar and child psychologist at the University of Alberta.
"Research has demonstrated that aversive experiences during preconception and pregnancy affect both mothers and their children," says Kolb. "Colonialism disrupted traditional Indigenous parenting practices, which has continued to impact children's development across generations."
Developing the program
In alignment with studies demonstrating that early interventions can produce substantial benefits, the Early Years program was designed to be implemented prenatally and during early childhood. Goals for the program include supporting healthy pregnancies, enriching children's pride in identity and culture, enhancing children's language development and overall school readiness, providing play-based learning opportunities for children and strengthening parenting capacity and family well-being.
The program includes original, community-grounded resources that weave together Indigenous-led community innovation and the latest scientific research in early child development. Among the resources is the Early Years Toolbox — a collection of over 150 conversation topics, activities and relevant information that draw parents into their young children's early learning experiences, while strengthening family and cultural ties.
Early Years on the ground
"The Early Years program centres around home visits from Visitors, who are community members trained in child development, many of them mothers themselves," says Chloe Ferguson, director of Early Years. "These Visitors support pregnant women and young families in their homes and walk alongside them as they navigate the new challenges of parenthood."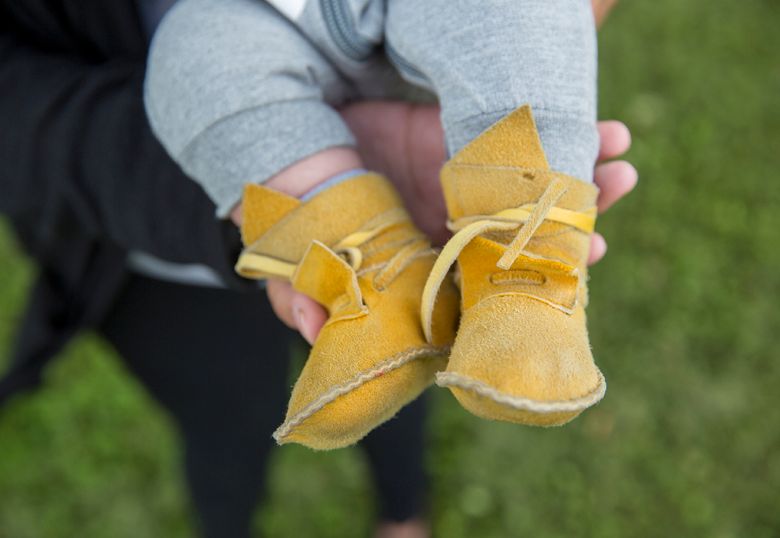 The pilot program is now in its fourth year and participation in the program has expanded to include the three other First Nations in Maskwacis: Louis Bull Tribe, Montana First Nation and Samson Cree Nation. The expanded program is administered by Maskwacis Health Services.
"Maskwacis has become a model for other communities to follow," says Ferguson. "Community organizations in Yukon, Nunavut and Ontario have designed Early Years programs and are now utilizing the elements of the program that best meet their needs and service gaps."
Gauging the results
To evaluate the Early Years pilot program, MFI and Tremblay turned to partners in the community.
"When community members direct the evaluation and research of initiatives that impact them, community experience and wisdom can integrally inform knowledge generation and mobilization," says Tremblay. "Thus, Indigenous control over research and evaluation processes ultimately improves the relevance and usability of knowledge that is co-created by partners."
The team uses a variety of scientific methods to collect and analyze quantitative data to measure progress. Parents complete self-report questionnaires, the developmental progress of individual children is monitored and their readiness for kindergarten is assessed. In addition, qualitative data is collected, which involves listening to and documenting the perspectives and stories of Early Years staff and participants.
"Our emerging research and evaluation results are demonstrating steady progress toward the program's ultimate goal of supporting Indigenous children and families to nurture healthy development and launch their full potential," says Tremblay. "The impacts the program is working toward are far-reaching and multi-layered; they cannot be reached without a significant investment of time, resources, and relationship-building. However, we are already seeing markers of progress toward longer-term outcomes and impacts as the program supports Indigenous children and families to access their unlimited strengths."
---
SHINE: The Campaign for the University of Lethbridge launched in 2018 with two main goals: to significantly increase engagement opportunities for alumni and community members and to raise $100 million to propel the entire region forward. Thanks to your support, we have surpassed these goals. More than 20,000 alumni are now actively engaged with the University and, thanks to the incredible generosity of 11,000 donors who made 33,000 gifts, we have raised more than $103 million.
Thank you for joining us to take bold steps toward a brighter future together.