The enthusiasm is evident in her voice as Leila Methot (BA/BMgt '20) recalls when Dr. Navjeet (Bob) Dhillon, founder and CEO of Mainstreet Equity Corporation, pledged a $10-million gift to the University of Lethbridge. "Honestly, the energy was just exhilarating," she exclaims. "We knew that this was going to be a really big next step on the business side of our University. It was nice to know that the University of Lethbridge was being recognized and Bob Dhillon believed in the University of Lethbridge business students and wanted us to succeed."
That pivotal moment on March 14, 2018, prompted the renaming of the Faculty of Management to the Dhillon School of Business (DSB) and accelerated the school's transformative journey. Today, the DSB continues to strengthen its quality of programming, work on reconciliation, and focus on the student learning experience.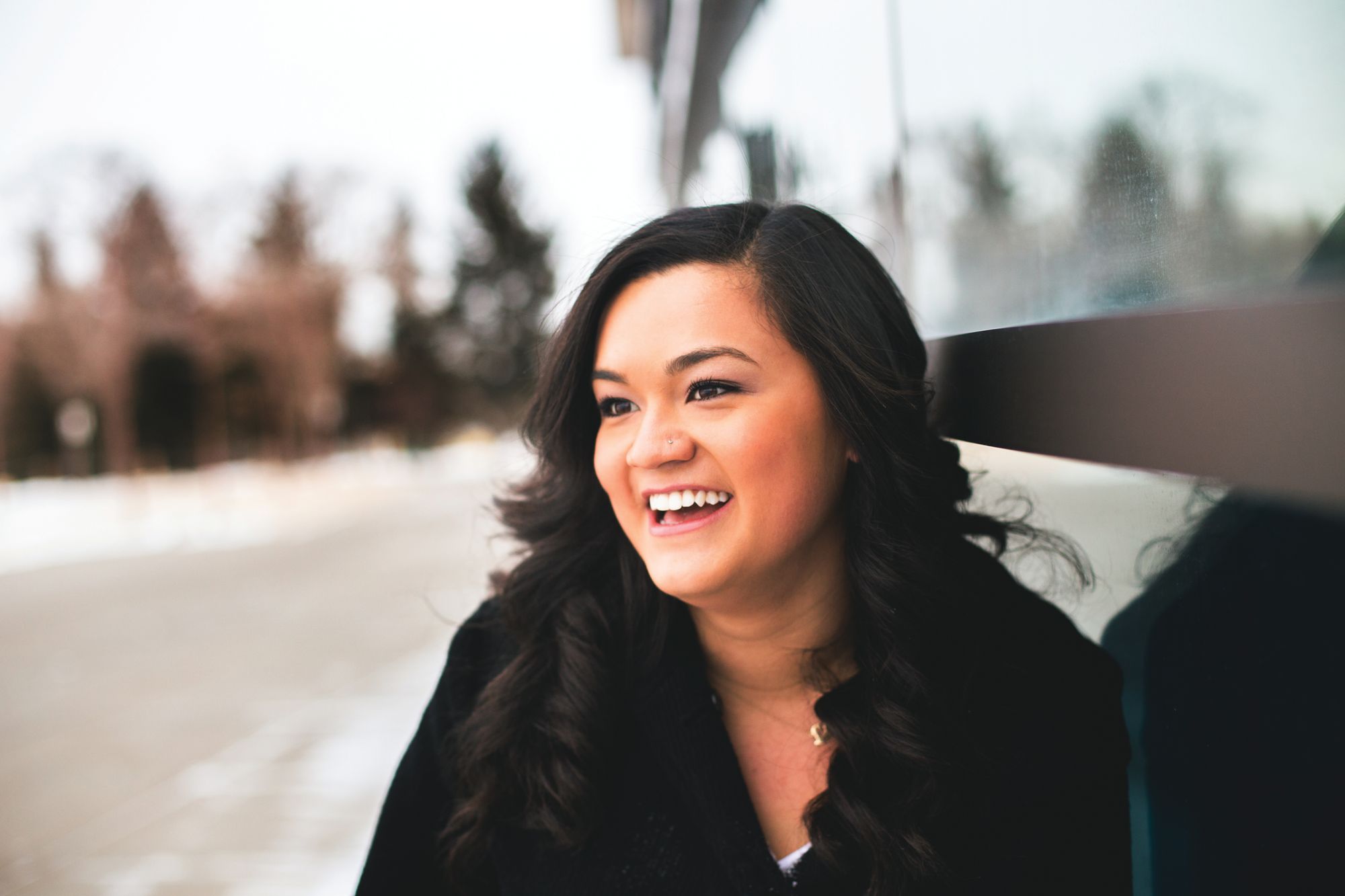 Quality advances in programming
Shortly after the DSB naming, the school joined the ranks of the world's top business schools through accreditation from the Association to Advance Collegiate Schools of Business (AACSB) International. AACSB is the world's largest global business education network and holds the school accountable to offering the highest quality, most relevant education to students. It also means Dhillon graduates are contenders for jobs from top global organizations that only hire from AACSB accredited schools; are offered a more competitive salary; have more employers interested in them after graduation; and more.
On the heels of the AACSB accreditation DSB also achieved Chartered Professional in Human Resources (CPHR) accreditation for the Bachelor of Management in Human Resources Management and Labour Relations. The accreditation allows DSB students to waive the CPHR National Knowledge Exam and achieve their full CPHR designation faster than non-accredited schools.
In response to an increasingly changing business world, the DSB continues to innovate by adding additional programs. For example, labour market analysis indicated major health-care providers are looking for effective managers in the Canadian health-care system. In response, the DSB partnered with the Faculty of Health Sciences to offer a graduate certificate and master's in Health Services Management on the Calgary campus.
Due to community and global business demand, minors in Agriculture Enterprise Management, Family and Small Business and most recently Fintech and Financial Innovation have also been added.
The Dhillon School of Business continues to respond to changing curriculum needs, most recently with a focus on preparing students for the digital economy. The school has added numerous new courses in the fields of finance and innovation, blockchain, data analytics and more. "A lot of business now takes place in the digital space, as we continue to shift to a more digital economy," says DSB dean Dr. Kerry Godfrey. "Although the School was already looking to equip students with emerging tech skills, with the support of the Dhillon gift before the pandemic, the pandemic has certainly driven home the significance of being able to effectively engage in the digital economy as the way of the future."
Reconciliation
Since the Dhillon gift and renaming of the faculty, the DSB's near 40-year history of supportive and community-guided relationships with the Indigenous business community continues to have precedence. Not long after the renaming, the School became one of the first Canadian business schools to join the Canadian Council for Aboriginal Business to continue to facilitate connections between Aboriginal and non-Aboriginal businesses.
In walking the path reconciliation particularly in relation to the TRC's Calls to Action (CTA) No. (2 on Business and Reconciliation, the DSB was the first business school in Canada to include an Indigenous knowledge requirement for all business students. With examples of businesses failing due to a lack of knowledge or appreciation for an Indigenous perspective, adding the Indigenous knowledge requirement helps better prepare students to work in a more inclusive society and position them as future business leaders.
Reconciliation plays an important role in the progress of the school. This past month, renowned international scholar and leader Dr. Leroy Little Bear (BA '72, DASc '04) was announced as DSB adjunct professor. Dr. Little Bear will advise the school and dean on their continued efforts in response to the Truth and Reconciliation Commission's Calls to Action and more.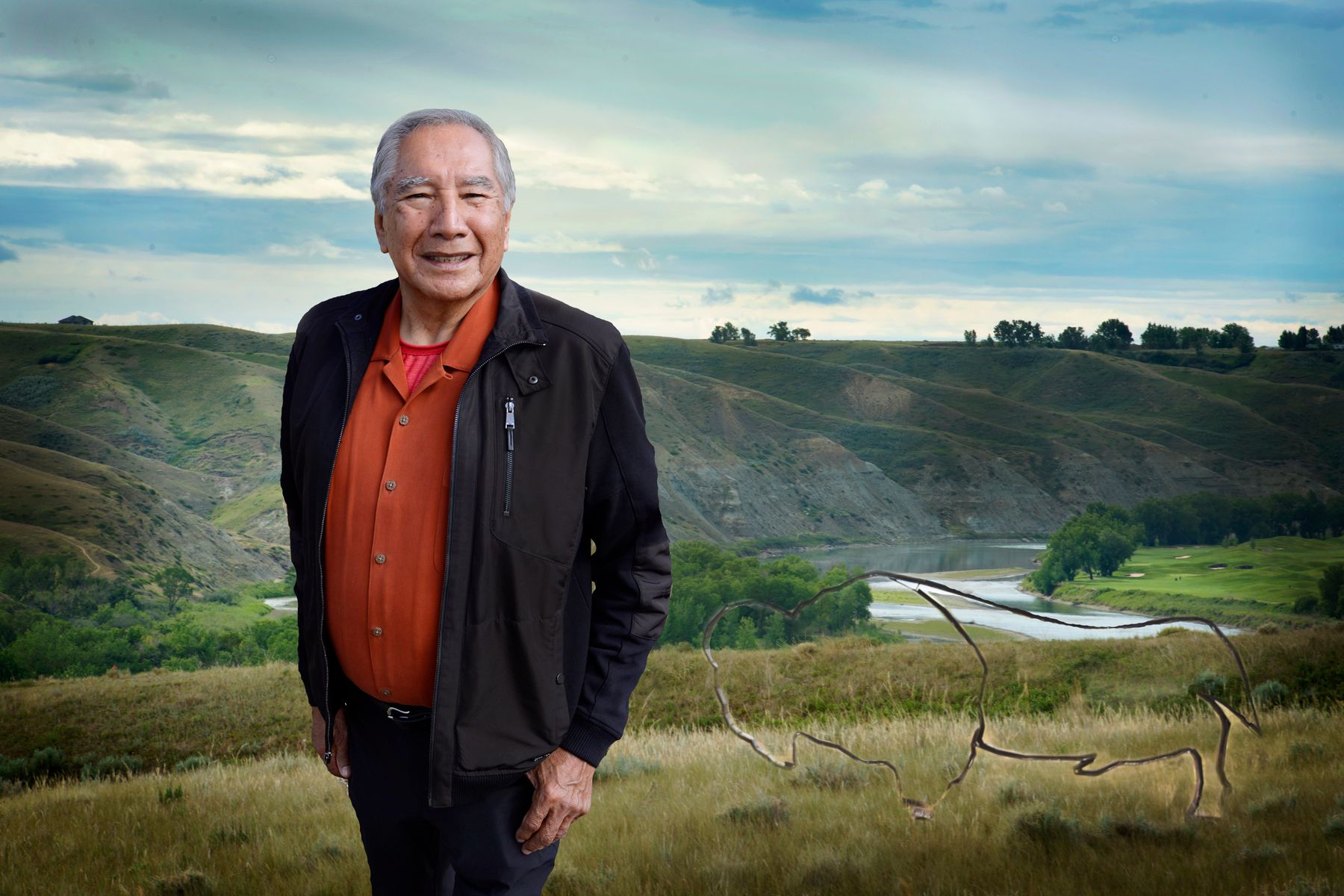 Student experience
The student experience has always been core to the DSB.  To enhance this, strategic partnerships have been formed with external organisations to expose students to topical and current issues in business practice. The school's partnership with Mitacs gives individual students the opportunity to pursue a 16-week internship with small or medium sized enterprises. Through a link with Riipen, whole courses engage with companies national and internationally to answer practical problems and apply their knowledge through live case studies. These and other examples of experiential and work integrated learning continue to develop and evolve.
But the DSB is not just a space for students to learn and apply their knowledge, but a place where students find a deep sense of support and belonging. It's what Methot says she appreciated most about her time at the DSB, along with the lasting friendships she made as president of the Dhillon Business Student Association. "I wouldn't have gone to any other university across Canada. It was the professors and people who really made me enjoy my experience. Honestly, I wouldn't have changed going there for the world."
To facilitate even greater connections between students in the program, this last year the DSB created DSB Edge, a student cohort model creating a close-knit student community in their first year of studies. DSB Edge students live together, if on campus, take their courses together and have access to special DSB Edge leadership development opportunities.
Looking forward
The excitement from that day in March when the Dhillon School of Business was born is not just a memory, but a legacy. As the business world continues to evolve the School looks toward the future with enthusiasm and intention, a sentiment reflected by Dr. Dhillon himself.
"As a businessman, I have always believed that education is critical to our country's success. To help young people and ultimately Canada prosper, our students need to be well versed in the digital economy, learning future oriented skills to help them adapt to a rapidly changing business world. It's been exciting to see all that the Dhillon School of Business has accomplished since 2018. I firmly believe the school will continue to be successful with its focus on modern business skillsets that position students to become leaders in a tech-driven world."
---
SHINE: The Campaign for the University of Lethbridge launched in 2018 with two main goals: to significantly increase engagement opportunities for alumni and community members and to raise $100 million to propel the entire region forward. Thanks to your support, we have surpassed these goals. More than 20,000 alumni are now actively engaged with the University and, thanks to the incredible generosity of 11,000 donors who made 33,000 gifts, we have raised more than $103 million.
Thank you for joining us to take bold steps toward a brighter future together.