When Art and Mary Jane Crooks considered establishing a Chair in Liberal Education at the University of Lethbridge, they knew Art's mother, Evelyn Hamilton, would be the perfect namesake.
"Evelyn Hamilton was a lifelong learner and engaged citizen, with the courage of her convictions," says Hew Crooks, Art's and Mary Jane's son and Evelyn's grandson. "Perhaps the most important thing about my grandmother was that she wasn't important or famous. She was a supremely talented artist who completed hundreds of beautiful canvases in her lifetime, yet never felt moved to sell a single piece of her art. Certainly, she left a mark with family, her friends and her community, but she pursued knowledge and excellence for their own sake."
Clearly, Evelyn Hamilton embodied the hallmarks of a liberal education.
Humble beginnings
Born in 1904, she was just a girl when she learned what it meant to stand up for a cause. She spent her early childhood growing up in the Crowsnest Pass at her father's Leitch Collieries coal mining operation. Watching her parents, she learned the value of hard work and persistence. Her mother was a strong, religious woman devoted to her family, church and social issues and a close friend of Nellie McClung and Louise McKinney (who were among the Famous Five) and Agnes MacPhail (Canada's first woman MP). Hamilton's mother enlisted her and her sisters in her efforts to gain the vote for women and in support of the temperance movement.
This early activism stayed with Hamilton throughout her colourful life. Years later, living in London, Ont. with her husband Hew Crooks, Hamilton advocated for working women. Her efforts were key to establishing the city's first day-care centre. She was also at the forefront of preserving the historic character of the city.
"She was always very forward thinking when it came to women's rights, especially the challenges faced by women who wanted to pursue a career," says Hew. "During the Depression, she postponed her own wedding because she believed it would cost her her job, as they were pursuing a one-job-per-household policy was the reality in many places."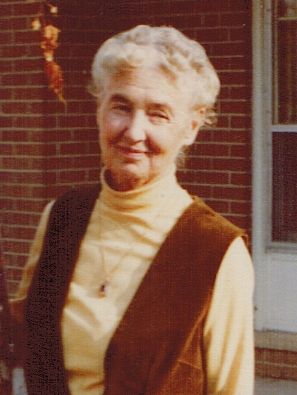 Given her many talents, Hamilton enjoyed several careers that included being a decorative specialist for Eaton's, a high school teacher, as well as a student of and assistant to Arthur Lismer, one of the Group of Seven artists. In her later working life, she became an arts superintendent and teacher of high school French and Spanish.
Her education encompassed a variety of disciplines from music, teaching and early childhood education to learning Spanish and earning an MFA from the University of Guadalajara in Mexico.
Donation establishes the Evelyn Hamilton Chair in Liberal Education
Art and Mary Jane, who moved from Ontario to Lethbridge in 1979 to open the city's first Canadian Tire store, enabled the creation of the Evelyn Hamilton Chair in Liberal Education with a generous $2-million donation.
"The decision of my parents to support a Chair in Liberal Education may not seem obvious, to the extent that anybody who knows my father would describe him as a commercially minded businessman and someone who is grounded and practical," says Hew. "My parents lent some support to establish a transportation school at Lethbridge College, which fits a bit more with his business, but he's actually a liberal arts college graduate, as am I, my brother Morgan and my sister Claire. We've all done different things with our lives but we all credit liberal education for challenging and opening our minds while studying ideas in the pursuit of things that, on the surface, have very little to do with our chosen professions."
Goals of the Chair of Liberal Education
The Evelyn Hamilton Chair will be engaged in teaching and evidence-based research within the School of Liberal Education. The position is designed to instill among students the liberal education goals of rigorous inquiry, the pursuit of knowledge and critical thought grounded in evidence-based reasoning. The Chair will advance a culture that educates and promotes discussion among students, the public and decision makers on how to think clearly and carefully about issues and assess evidence and impact.
"We are so grateful for this very generous donation and for the support it embodies for our liberal education philosophy and model," says Dr. Shelly Wismath, dean of the School of Liberal Education. "The Chair, through their teaching, course development and research, will give our students the opportunity to develop strong media and information literacy skills."
The Crooks family is also keen for the first Chair to be hired and the work to get underway.
"The ability to think critically, to spot a weak or specious argument, to express, to persuade, to argue effectively, to be an informed, engaged and ethical citizen, these are the most important skills a person can possess," says Hew. "Therefore, while we hope the Evelyn Hamilton Chair in Liberal Education is held by an excellent scholar who contributes thoughtful, rigorous research valued by academia, our much greater hope is that the Chair serves as a platform to support the University's core mission to develop thoughtful and engaged undergraduates who are strengthened by an institution that allows a diversity of opinion and thoughtful discussion and who are then unleashed on a world that sorely needs more Evelyn Hamiltons."
We couldn't agree more.
---
SHINE: The Campaign for the University of Lethbridge launched in 2018 with two main goals: to significantly increase engagement opportunities for alumni and community members and to raise $100 million to propel the entire region forward. Thanks to your support, we have surpassed these goals. More than 20,000 alumni are now actively engaged with the University and, thanks to the incredible generosity of 11,000 donors who made 33,000 gifts, we have raised more than $103 million.
Thank you for joining us to take bold steps toward a brighter future together.