EleV is an innovative partnership between the Blackfoot Confederacy, the University of Lethbridge and the Mastercard Foundation that was established in 2019 to create educational opportunities for Indigenous youth and bolster supports to ensure their success.
EleV is part of the U of L's Indigenous leadership and governance team and has a significant role in continuing the Indigenous strategic planning process.
EleV has forged connections with Blackfoot political leadership and the team has built strong relationships within the Kainai Nation, Siksika Nation and Piikani Nation communities to promote education and employment for prospective and current students.
Team members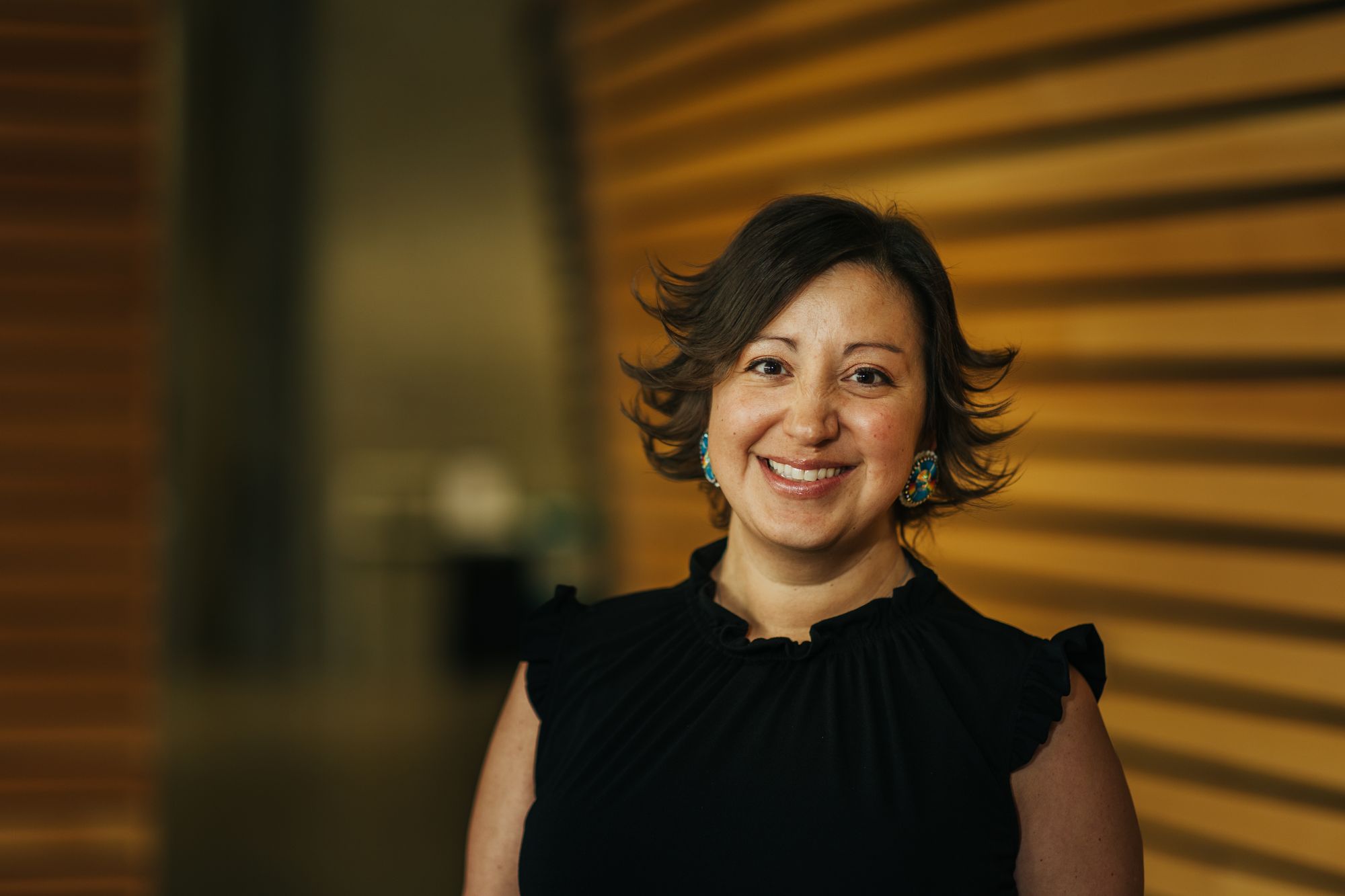 Director, Strategic Indigenous Learning Initiatives
Shanda Webber was inducted into the University of Lethbridge Alumni Honour Society in 2018. She considers herself a very humble Indigenous woman who is continuing to learn her Ojibway history and culture, of which her father is from the Brokenhead First Nation, located in Treaty 1 territory near Winnipeg, Manitoba, and her mother is of settler origin. Shanda oversees the strategic direction, coordination and ongoing delivery of the Mastercard Foundation ULethbridge EleV project and hopes to create meaningful community engagement opportunities with Blackfoot community members, stakeholders, students and staff. Prior to her role at ULethbridge, she spent 15 years at Lethbridge College in various capacities that focused on assisting Indigenous students throughout their post-secondary journeys. Areas of focus included: community and governance, strategic enrolment management, Indigenous student success, infusing Indigenous content into the curriculum, Indigenization of campus, and research and innovation. Outside of work, Shanda enjoys spending time with her family—husband Matt, and son Ari. Shanda looks forward to continuing to build relationships and partnerships with both our internal and external stakeholders to increase access to education and meaningful employment for Indigenous youth.
Education and Employment Navigators
The education navigators work within the Blackfoot Confederacy Nations to create and deliver support services to improve the academic success and retention of Indigenous students pursuing post-secondary education. The navigators collaborate with the University of Lethbridge and Blackfoot Confederacy Nation departments in a comprehensive communication strategy and initiative, which helps to enhance Indigenous students' knowledge and access regarding the many post-secondary pathways in setting their academic goals.
The employment navigators for the Blackfoot Confederacy Nations will be working with students to assist in their transition from students to prospective employees in their chosen fields. They support students by helping them start their journey into employment by providing them with support and through their networks, help students find avenues for rewarding careers.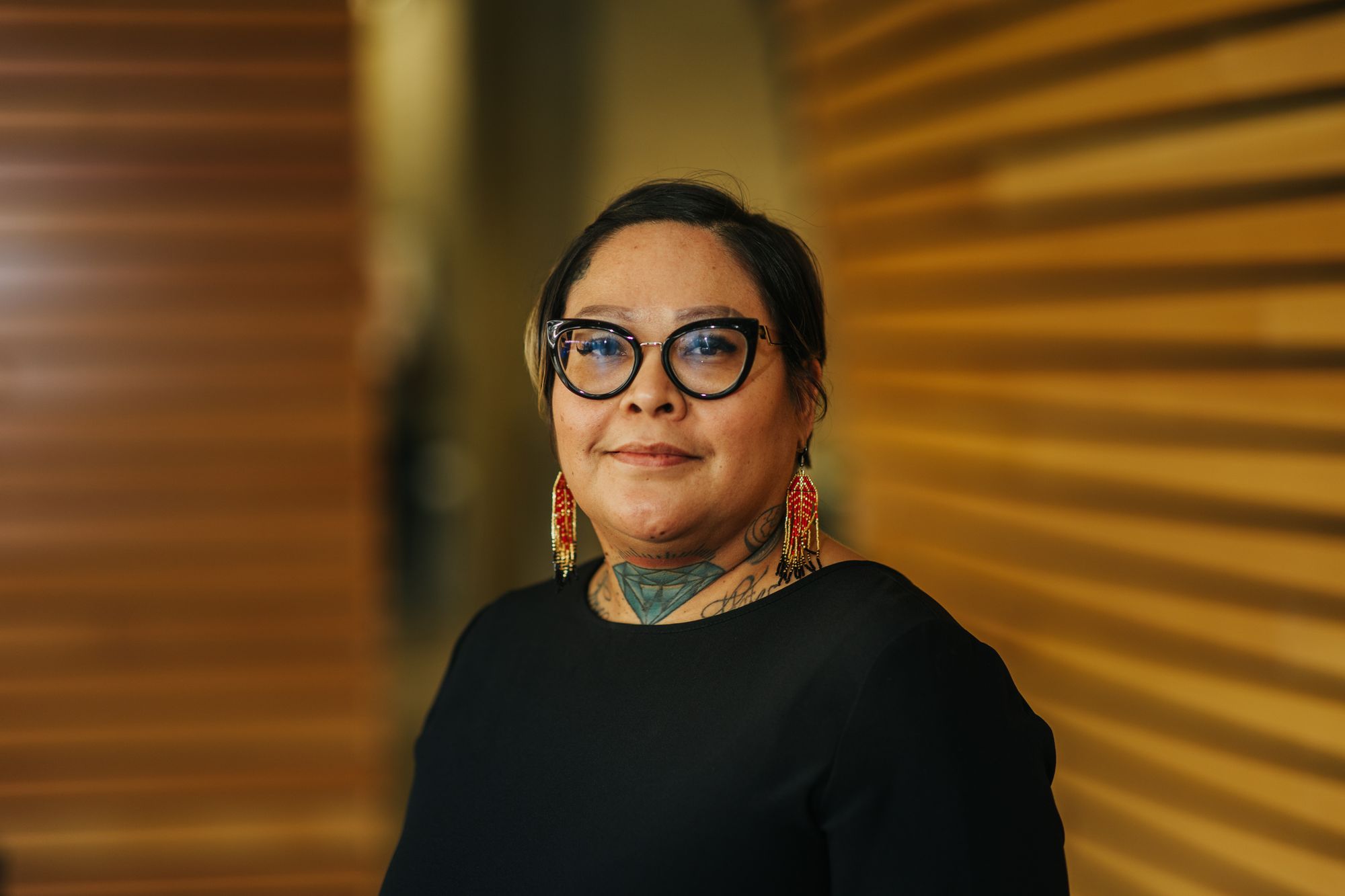 Education Navigator: Kainai Nation
Jill is a member of the Blood Tribe and is registered with the Alberta College of Social Workers. She graduated from the University of Calgary with a Bachelor of Social Work degree in 2014. She has worked with the Kainai Board of Education, School District #51 and the Blood Tribe Department of Health. As a Kainai education navigator, she will provide outreach to prospective and current students in her community. She carries the significance of her Blackfoot name—the paint is referring to the sacred ochre that is used by Indigenous people and the name was given to Jill at eight months old by Mookakin, a respected Elder from the Blood Tribe. Jill is adventurous in her choice of snacks, one of her favourites being 7-Eleven nachos with pickles.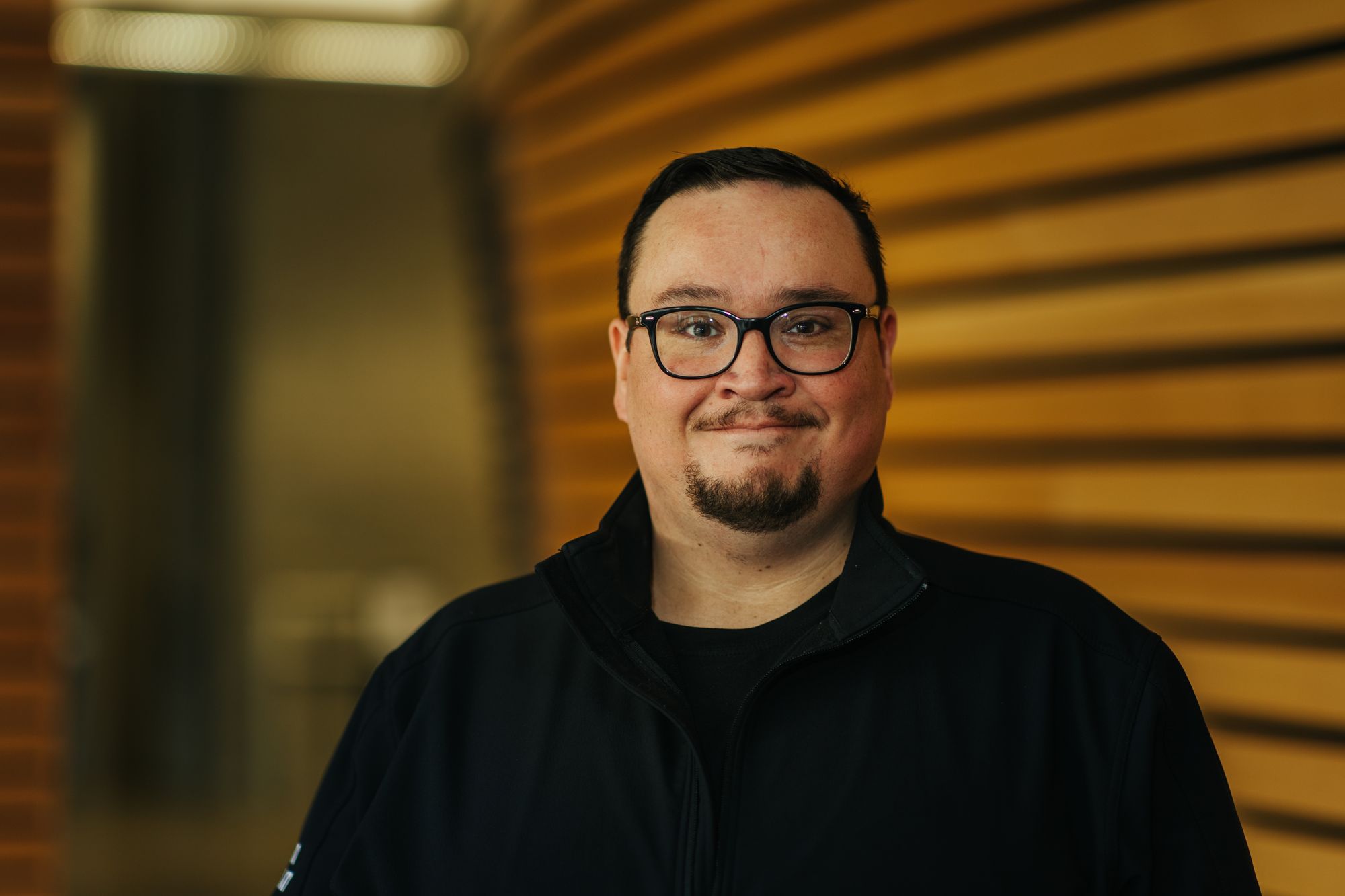 Employment Navigator: Kainai Nation
Trent Frank is from the Blood Tribe. Trent graduated from the Arts and Science Certificate from Red Crow Community College in 2010. He is a proud ULethbridge alumnus and graduated in 2013 in the Bachelor of Arts and Science Degree majoring in Native American studies and psychology. Prior to his role as Kainai Employment Navigator, he was a career counsellor with Blood Tribe Employment and Skills Training (BTEST). From his time at BTEST, he was certified as a Career Development Practitioner (CDP) that allows him to use his skills to help students transition from post-secondary to the workforce. Trent credits his mother Sharon and brother Joel as inspirations and role models who led by example, instilling to him that education and hard work is the key to success.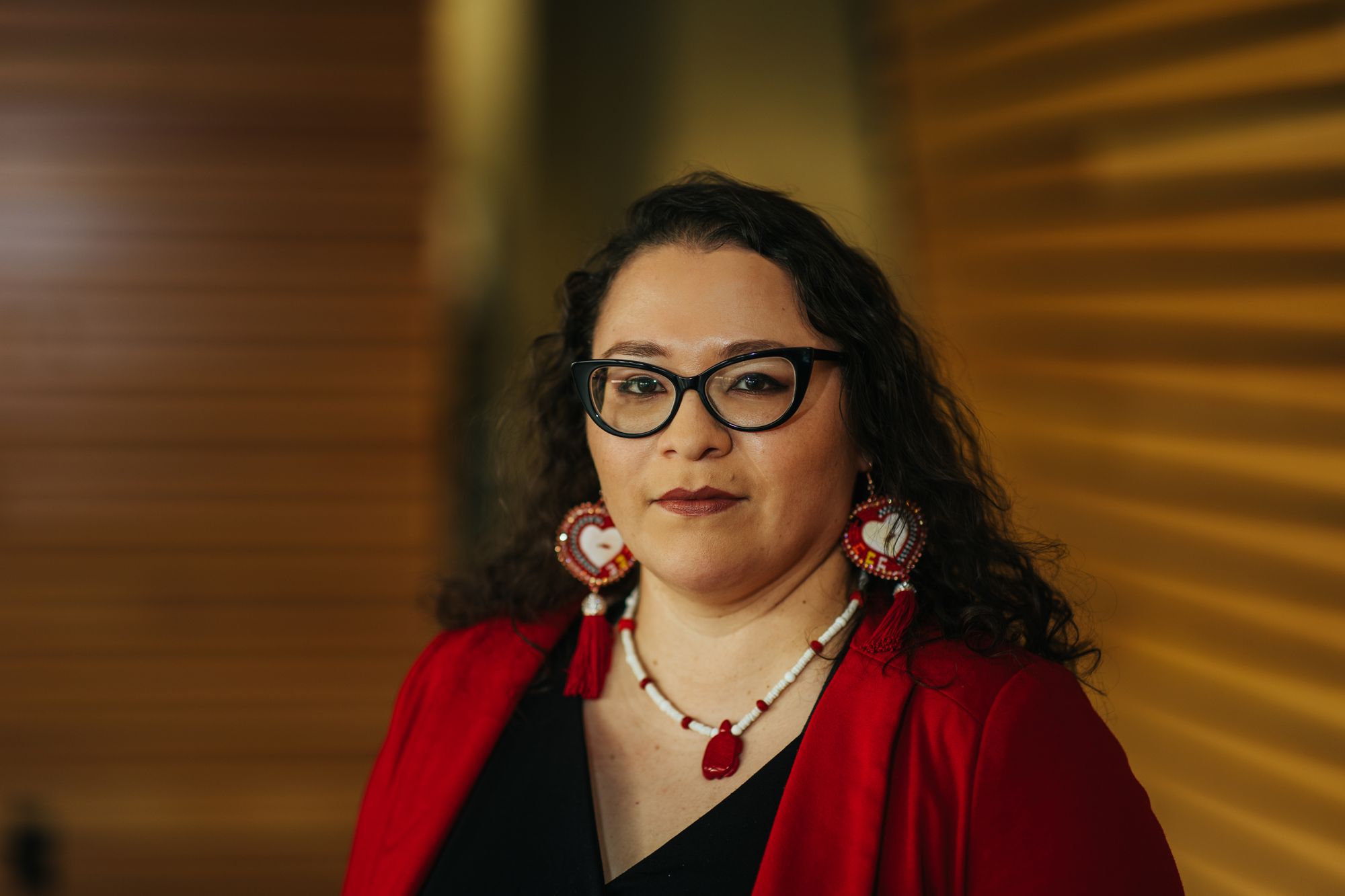 Education Navigator: Piikani Nation
From the Piikani Nation, Deserae is passionate about working with students to help them overcome challenges within their post-secondary careers. Deserae has worked in program planning and historical interpretation. As a team member of the Mootookakio'ssin project, she assisted the U of L Art Gallery in working with Blackfoot Elders to create 3D models of Indigenous artifacts. Previously, Deserae was the U of L Indigenous recruitment officer, in which she helped Indigenous and non-Indigenous students learn more about programs and services at the University of Lethbridge. Her passion for helping Indigenous students and Siksikaitsitapi has led to a rewarding career that contributes to students' academic and personal success.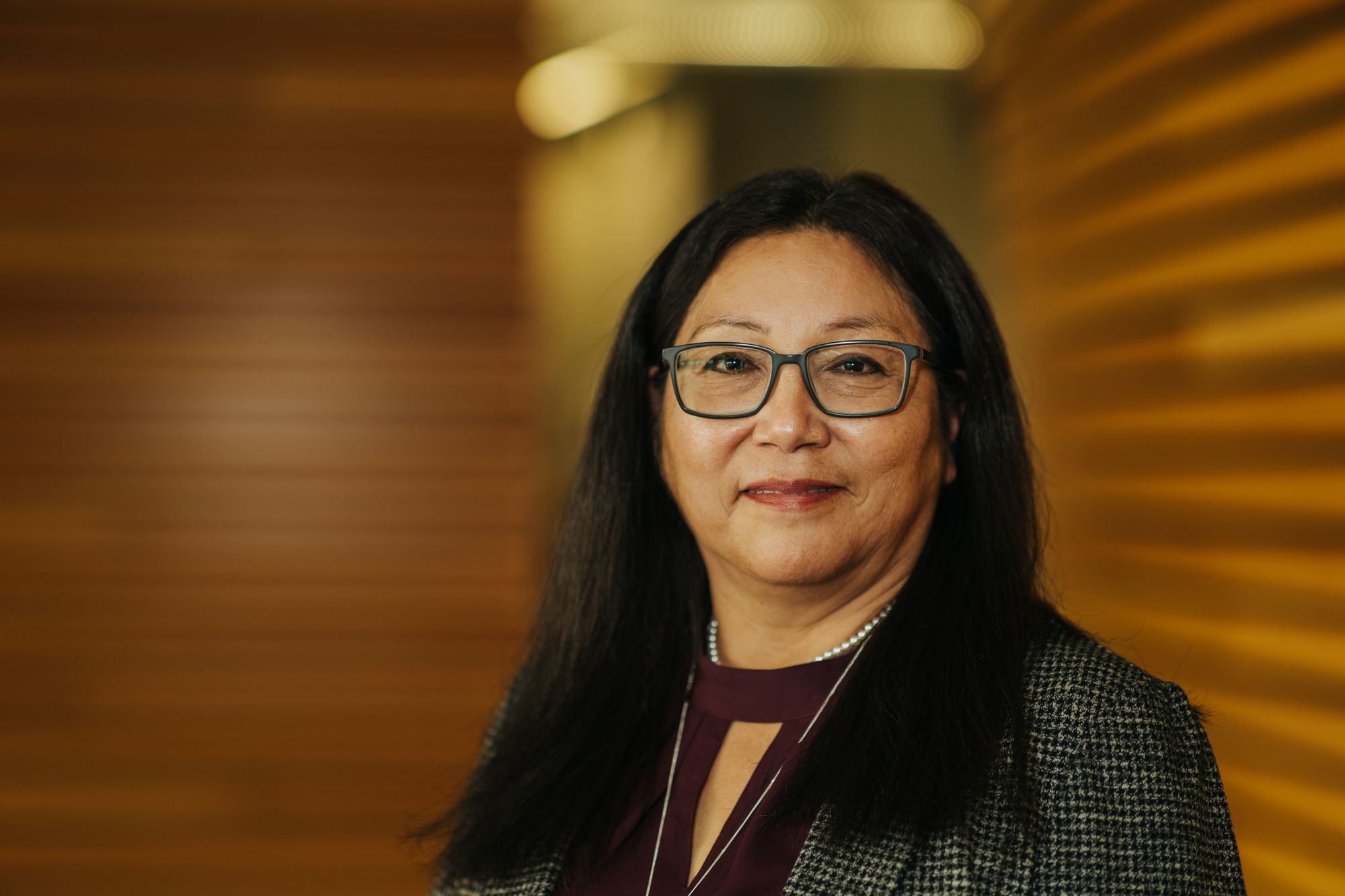 Employment Navigator: Piikani Nation
Verona White Cow is a member of the Piikani Nation. She is a role model to her family and community and curiosity from a young age has driven her to be a life-long learner. She is an alumna of the University of Lethbridge, completing a Bachelor of Arts degree in Native American studies in 2013, focusing on governance and archaeology. Verona continued her educational journey and in 2021 she completed a Master of Business Administration degree in Indigenous business and leadership from the Simon Fraser University. She is a proud mother to three adult sons and grandmother to six grandchildren—both natural and traditional adoption in Blackfoot custom.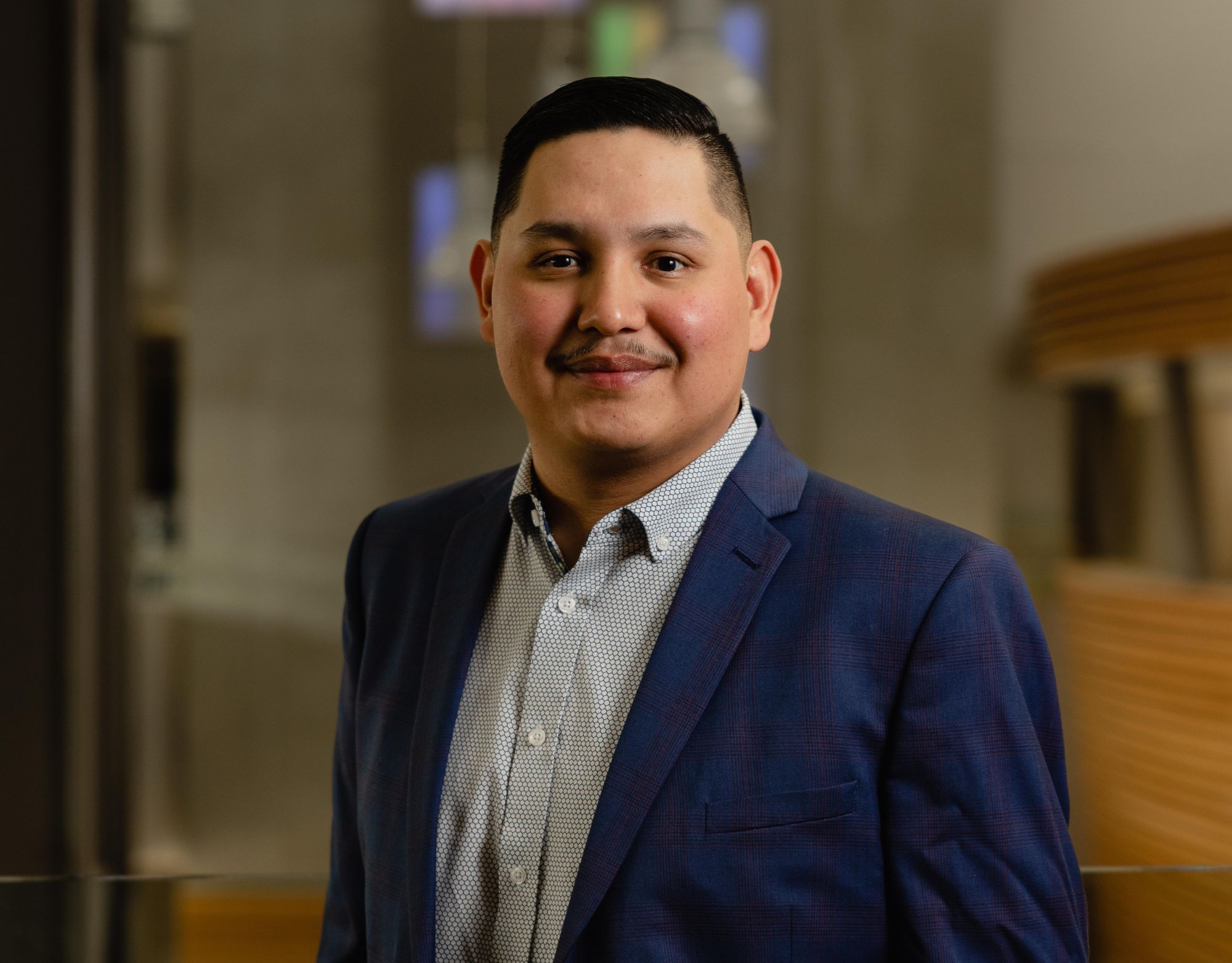 Education Navigator: Siksika Nation
Darrell Daniels is from the Siksika Nation. Darrell is a recent graduate of the Bachelor of Arts program in Indigenous Studies with a minor in Indigenous Governance. Throughout his studies at the University of Lethbridge, Darrell also worked part-time with the EleV team as the Siksika Indigenous Employment Navigator but has made the recent transition to the Indigenous Education Navigator. He is currently the Board Vice-chair of the Siksika Board of Education and continues to build strong relationships across Blackfoot territory. As the Siksika Education Navigator, he hopes his educational experience will help build a successful pathway for many Indigenous youth looking to complete their post-secondary journeys. In his spare time, you can find Darrell at the golf course or watching the New York Yankees. He also enjoys spending time with his wife and daughter.
Employment Navigator: Siksika Nation (position currently vacant)
About EleV
EleV works to strengthen Indigenous youth and Indigenous youth-led organizations. The partnership between the University of Lethbridge and the Blackfoot Confederacy aims to strengthen pathways and transitions to post-secondary education, improve supports on-campus and in community, and align with regional and Nation-specific economic development opportunities.​
For more information on this partnership, visit https://mastercardfdn.org/elev-anchor-collaborative-partnerships/