Dr. Digvir S. Jayas has made his debut to the University of Lethbridge and southern Alberta communities. Jayas was announced as ULethbridge's seventh president and vice-chancellor last month. An internationally renowned agricultural engineering researcher, decorated professor and experienced academic leader, Jayas will step into the role on July 1, 2023.
Prior to starting, Jayas will spend the next few months getting to know ULethbridge, its students, faculty, staff and its award-winning facilities. A community welcome event for Jayas and his wife Manju was held on February 7 in the Science Commons Atrium, which was followed by a tour of ULethbridge, meetings with student, staff and faculty groups and a visit to the ULethbridge Calgary Campus. At the welcome event, members of the search committee spoke to Jayas's impressive accomplishments and his ability to succeed in the role. Jayas himself then took the stage to deliver his first message to the ULethbridge community. Read the transcript of Jayas's speech below.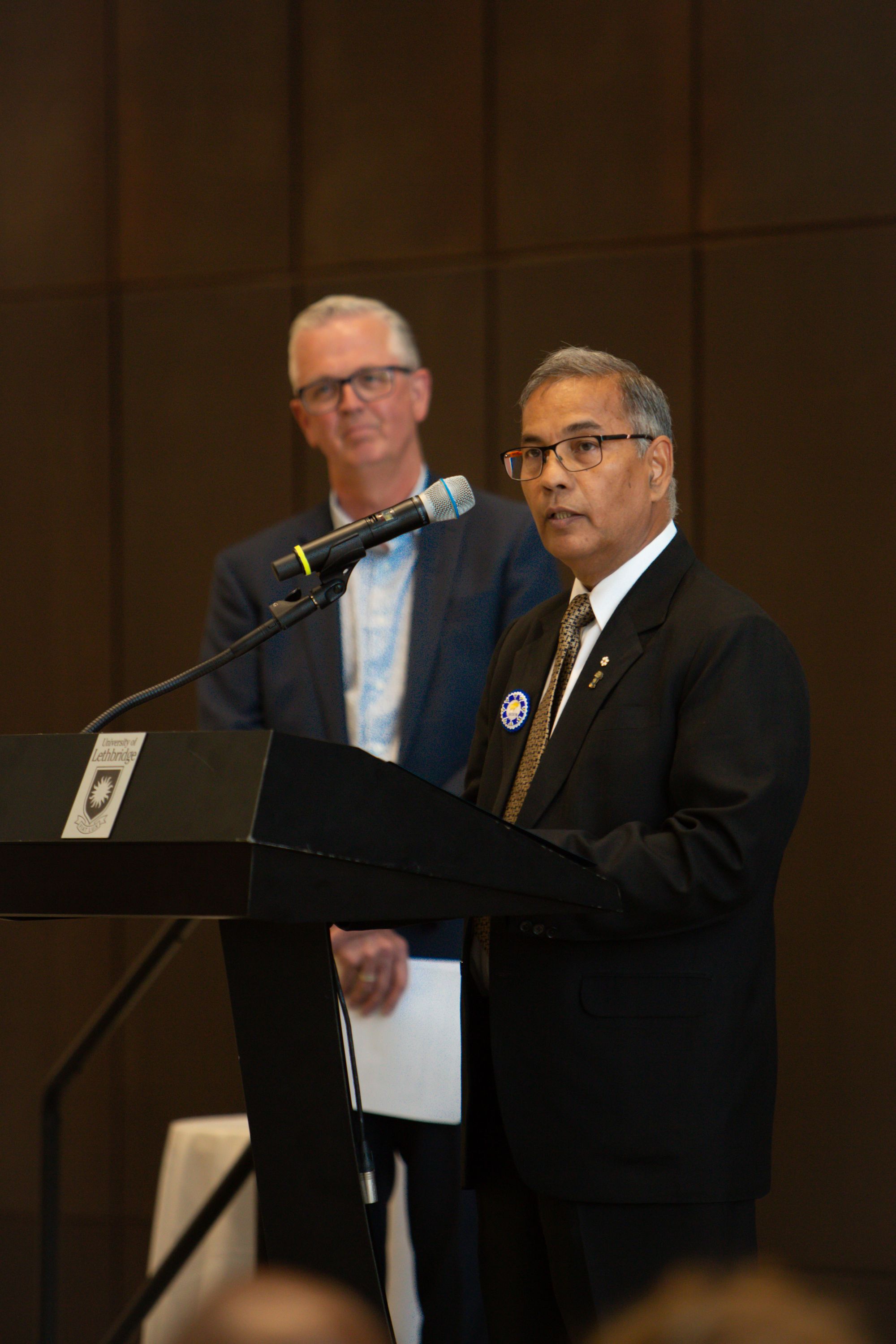 Oki and good morning students, staff, faculty, alumni, friends and supporters of the University of Lethbridge. I am excited and deeply humbled to have been given opportunity to serve our University as its seventh president and vice-chancellor effective July 1, 2023. I sincerely thank the members of the presidential search committee and the Board of Governors for their confidence and trust in me to serve in this role.
Like I have done during my roles at the University of Manitoba, and with many national organizations, I commit to serving the University of Lethbridge to the best of my capabilities and hope that the members of the search committee will be proud to admit publicly that they were responsible for bringing me here at the end of my time as president. The openness of search committee members during the search process and their willingness to show Manju and I around the community and University during the search process is greatly appreciated. Dean's willingness to spend considerable time with me during and after the interview process has been beyond the call of duty. Thanks a lot, Dean, and I look forward to working with you!
I recognize with immense gratitude the presence of students, staff, faculty, alumni, donors, government representatives and community partners for your ongoing support and commitment to make the University of Lethbridge a great a place to learn and work.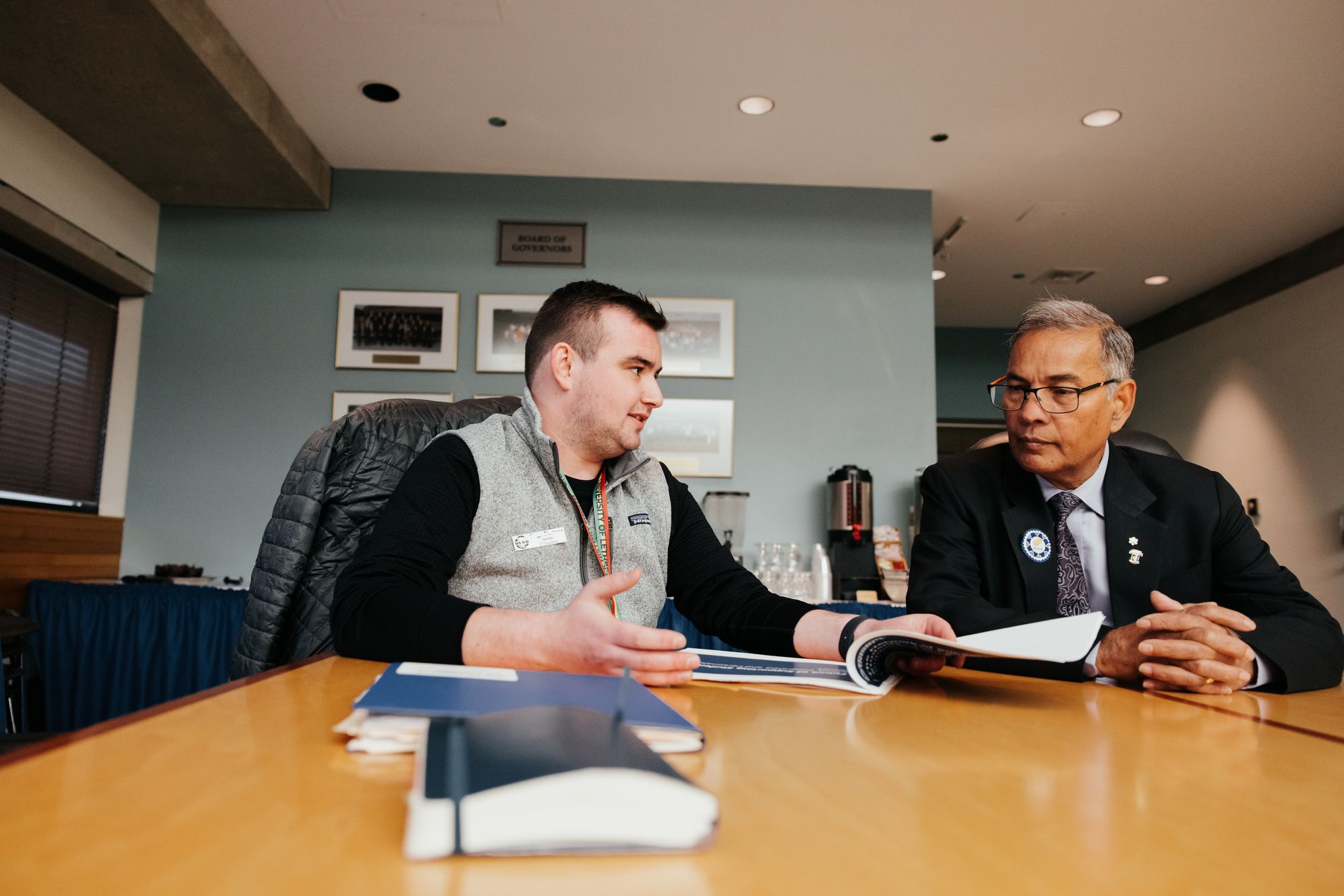 I extend my sincere thanks to former leaders and their teams for their vision and for helping lay a strong foundation for the journey ahead. Their contributions as well as contributions of faculty and staff have built a solid reputation for the University by providing students with a strong liberal education informed by disciplinary as well as pedagogical research.
The University's commitment to liberal education informed by the latest research; Indigenous achievement; equity, diversity, and inclusion; and the creation of a safe and respectful environment for work and learning; potentially developing a program in engineering; and a mandate to work with the University of Calgary and Alberta to enhance physician training were main attractants for me to consider this leadership role. In addition, the opportunity to build strong, mutually beneficial partnerships locally, provincially, nationally and globally was also a factor.
I certainly need to spend some time to learn more about ULethbridge and its culture, but I am delighted to confirm that what I have learnt so far about the values and aspirations of the University, that there is a perfect alignment with my values and aspirations. This alignment will make us work as a team to achieve great things for ULethbridge.
My plan is to engage you through formal and informal interactions to develop a shared vision for the University and then have the right team at every level to deliver on this vision. I encourage and challenge each one of you, throughout my term, to contribute to achieving our shared vision, its associated goals, actions items and key performance indicators.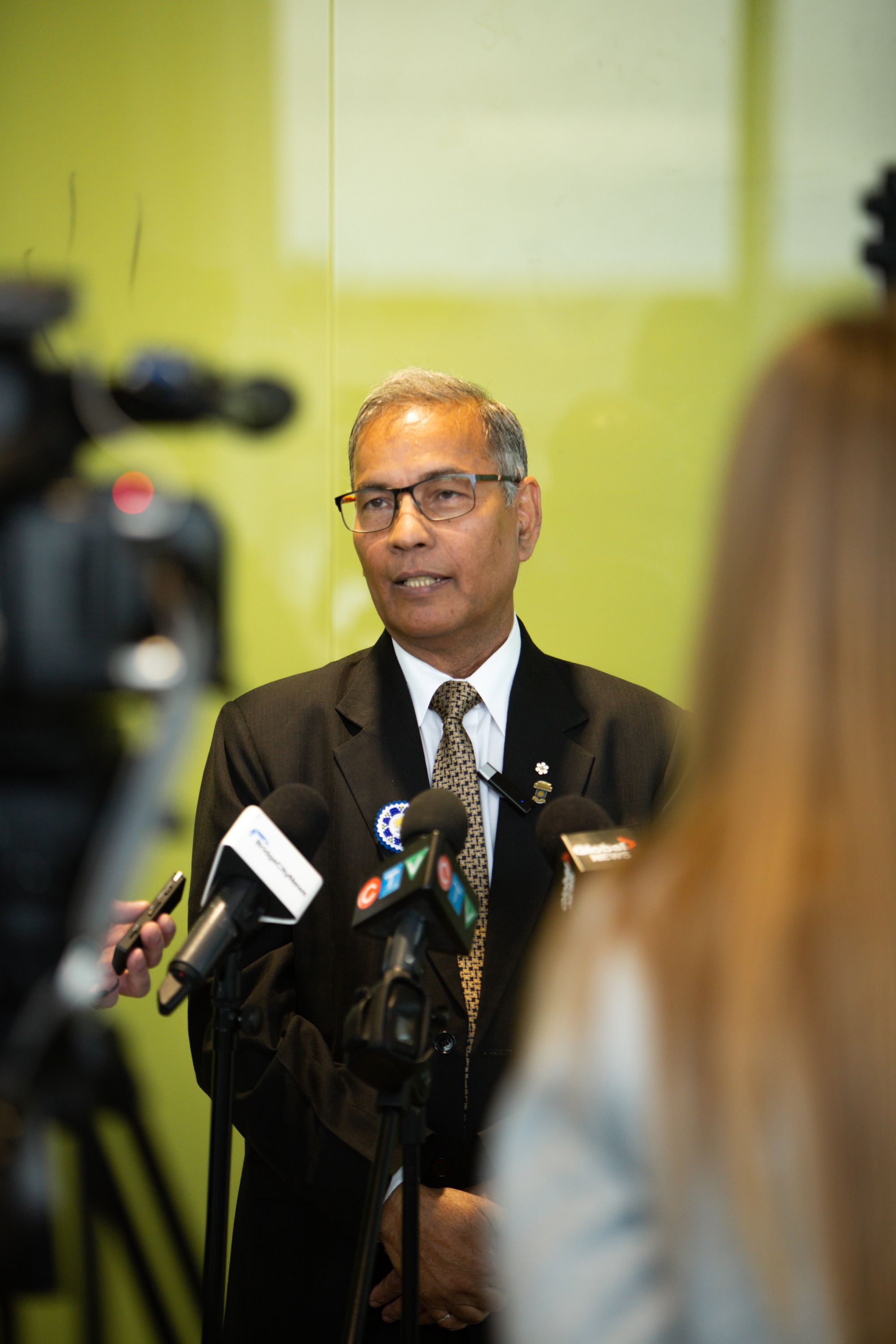 I look forward to working with and for you and to help take ULethbridge to even greater heights nationally and internationally. Thank you all for coming out today.