New students! Join the Faculty of Education student group, the Education Undergraduate Society (EUS). Seen here is the enthusiastic EUS executive members from 2013.
The Faculty of Education is excited to welcome all new students to the University of Lethbridge. Our faculty and staff have been working tirelessly behind-the-scenes. We have adapted to the current remote situation and look forward to seeing you, advising you, and guiding you on your journey!
You (and maybe your parents, too) have likely done some research before deciding upon becoming a teacher. Perhaps you have discovered that the U of L teacher education program is known for its extensive field-based component. You will receive 27 weeks of practical classroom experience in a broad range of schools from rural to urban and elementary to secondary. You will develop a strong knowledge base in the subject area you intend to teach. You will also receive in-depth preparation in how to teach—including both general and subject area instructional methods. You may choose from a wide variety of subjects by which to develop a major and other areas of expertise, and you may also specialize in areas such as Technology or Inclusive Education.
Advice for new students from recent graduate NICOLE PERL (BA, BEd '20)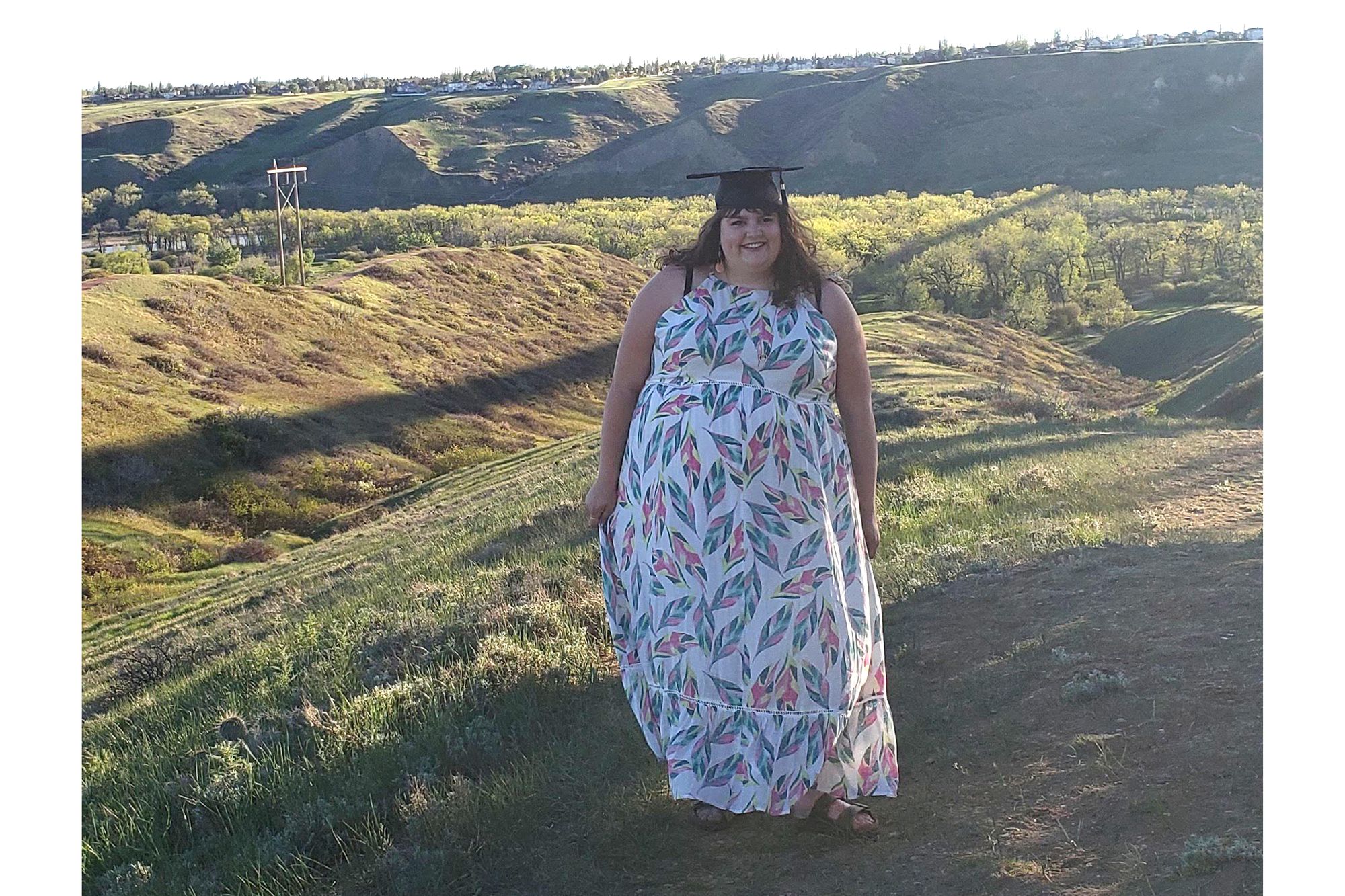 What inspired you to choose the Education program at the U of L? My mom worked for the Calgary Board of Education for 35 years and spent her last few years working as an assistant principal. Not only was I inspired by her to become a teacher, but she mentioned to me how incredible the U of L Faculty of Education program's reputation is and…she was right! I have just graduated (YAY) as an English Education major with a minor in CTS community health focus (BA, BEd). I grew up in the far far away land of Calgary Alberta, but after six years in Lethbridge it has become a second home.
What is your most memorable uLethbridge experience? I could only narrow it down to two:
#1 My PSII experience was the best practicum I could have ever dreamed of. I had the most amazing teacher mentors (shout out to Sarah Delport and Sue Ness), an astonishing group of young people that I was blessed to teach, and I learned SO much about myself as a person and an educator.
#2 My two years working as a residence assistant for U of L Housing Services. Awesome job. Awesome people. Awesome memories. 'Nuff said.
What is the most important lesson you learned? This is a tough question as the lessons I have learned throughout my educational journey have been invaluable and plentiful.
I think the most important lesson I have learned is the importance of both perseverance and passion. Sometimes, things can get difficult. Especially change or new situations. This can be stressful, but if something is important to you and have a great support system in place, then perseverance is the most valuable skill to learn and practice in my opinion.
Passion is something I have learned to value throughout my education as well. It is so important to find the things you are truly passionate about and bring them into your work wherever possible.
Welcome new students!
We wish you all the best as you go forward on your academic path. We encourage you to touch base with us throughout your University of Lethbridge Faculty of Education journey.

For more information on the Faculty of Education please see selected stories and links below:

Education Undergraduate Society (EUS) website here
Faculty of Education Twitter: @ULethbridgeEdu
Education Undergraduate Society Twitter: @uleth_eus
A Collection of 42 Stories about the Faculty of Education
Faculty of Education website here
Become a Teacher video stories here
_________________________________________________________

For more information please contact:

Darcy Tamayose
Communications Officer
Dean's Office • Faculty of Education
University of Lethbridge
darcy.tamayose@uleth.ca
Learn more about the Faculty of Education: Legacy Magazine (2008-2019)
Twitter: @ULethbridgeEdu Website: uleth.ca/education
BecomeaTeacher.ca | BecomeaTeacherAssociate.ca | EdGradStudies.ca