If you've ever imagined landing your dream job, you probably have a pretty good idea about what needs to be on your resume to get there.
But what about what you don't normally see on a resume that could actually win you the job?
We sat down with Dr. Shelly Wismath, Dean, School of Liberal Education at the University of Lethbridge and award-winning teacher, to learn more about the skills you'll need to future-proof your career.
What do employers want?
According to Forbes, employers want "human skills" or "transferable skills" and look for people who:
Learn on the job
Know how to learn, often under time pressures
Investigate, question assumptions, collect evidence
Make informed and reasoned decisions
Communicate effectively
Take action
"A good education is no longer about simply memorizing content or learning facts or techniques; these things are readily available online anyway," says Wismath.
Although job seekers clearly need to meet the requirements of a role, those who have also mastered the other skills are the ones most desired by employers. Those are the intangible or "soft" skills – what Wismath calls "meta-level" or "transferable" skills. These are the ones that give you the edge when it comes to succeeding in your chosen field.
😎
Get more than a degree at
ULethbridge
:
- Paid work terms
- Hands-on career & research experience
- International study
- Awards, scholarships and a range of student support
Learn how!

Build skills for jobs, even ones that don't exist yet
Along with achieving academic credits and technical skills, students need skills that build resilience and career durability. These skills give a better chance for leadership positions and provide a language understood across all industries and job descriptions.
"The job market is changing as many traditional jobs disappear and new jobs emerge. What employers are looking for is not just someone who can do this year's job, but also the job they will be doing a decade from now, that doesn't exist yet."
Research by the World Economic Forum confirms this.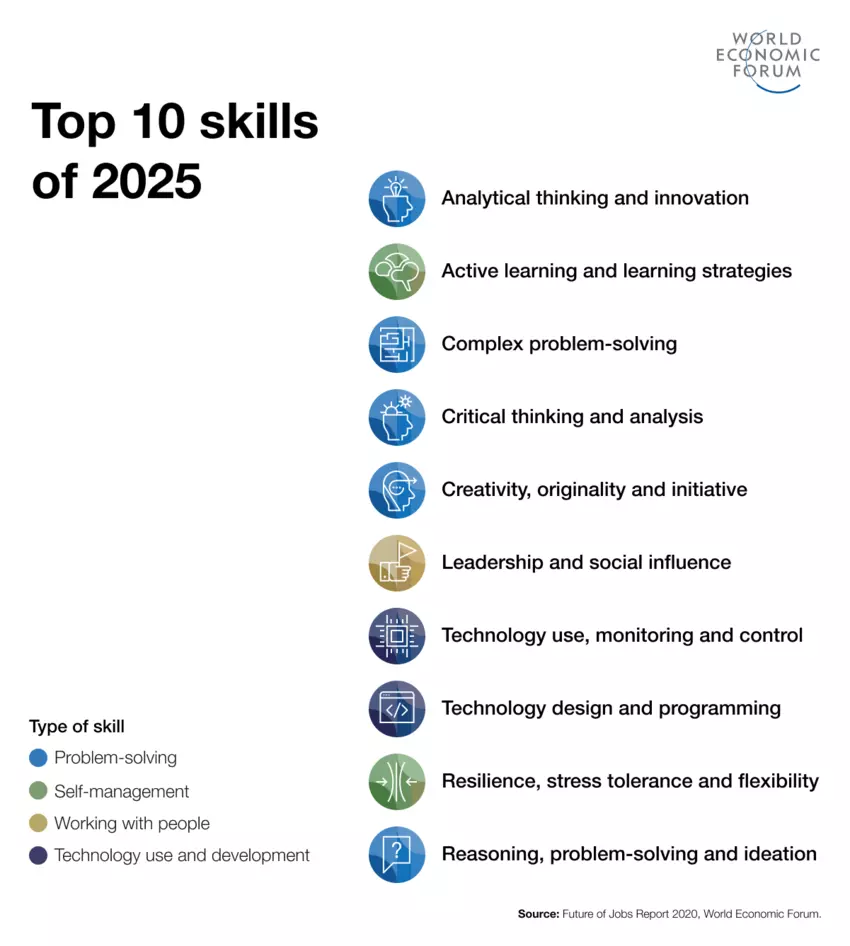 Current research shows many Gen Zers' want jobs that not only pay well and allow flexibility, but that align with their values – the same values that liberal education promotes. A unique four-pillar liberal education model is the foundational teaching philosophy at ULethbridge, which helps students:
Build a range of knowledge and viewpoints
Combine knowledge from different subjects
Question everything: use critical and creative thinking to make decisions based on evidence and reasoning
Become active, social, community-minded citizens
"Today's students want to build good careers, of course, but they also want to work on something they are passionate about. They want to know they can make a contribution, make the world better for those around them," says Wismath.
Why do employers ask for a university degree?
"Transferable skills are overarching and apply to all disciplines, subjects and majors. They go beyond any factual learning about a subject. That's why many job ads ask for a university degree without specifying what subject area."
ULethbridge graduates will tell you the same: learning transferable, critical thinking skills helps future-proof your career.
"Our alumni tell us a 'piece of paper' –  a degree – will get you your first job, but it's your liberal education that gets you subsequent jobs and builds your career path."
Beyond that, says Wismath, the University's broader social goal is for students to become engaged and contributing members of the community.
Employers need what society needs
"Our graduates become leaders, whether on school councils or boards, in local or global politics, in activism through their careers or personal passions and contributions. They are social, volunteer in their communities and pay attention to the needs of others, especially those less privileged than they are," Wismath says.
"What employers want is also very much what our society needs: thoughtful, creative thinkers and problem solvers with broad skills to tackle complex issues, the ability to see the consequences of their decisions on those around them, and act in the public good. At ULethbridge, we connect broad, integrated education with liberal education to develop engaged citizens."
Work toward your dream job – and future-proof your career – at ULethbridge.