New students! Join the Faculty of Education student group, the Education Undergraduate Society (EUS)! Seen here is the enthusiastic EUS executive members from 2013.
The Faculty of Education is excited to welcome all new students to the University of Lethbridge. Our faculty and staff have been working tirelessly behind-the-scenes. We have adapted to the current remote situation and look forward to seeing you, advising you, and guiding you on your journey!
You (and maybe your parents, too) have likely done some research before deciding upon becoming a teacher. Perhaps you have discovered that the U of L teacher education program is known for its extensive field-based component. You will receive 27 weeks of practical classroom experience in a broad range of schools from rural to urban and elementary to secondary. You will develop a strong knowledge base in the subject area you intend to teach. You will also receive in-depth preparation in how to teach—including both general and subject area instructional methods. You may choose from a wide variety of subjects by which to develop a major and other areas of expertise, and you may also specialize in areas such as Technology or Inclusive Education.
Advice for new students from recent graduate BEN BELAND (BA, BEd '20)
It's going to go by SO FAST! Push yourself out of your comfort zone! First year is so exciting with all the new opportunities and experiences that you have access to, and I encourage everyone to take advantage of them, and try to meet as many people as you can.
In those massive first-year classes like Sociology or Psychology 1000, just turn to your left and your right, say hello to the person next to you. It never hurts to have a study buddy for a class, and you never know who you'll meet. The people I mentioned above—Vanessa and Alexis—we all became friends because of those first-year classes we had together. Take chances, take a risk, and have fun!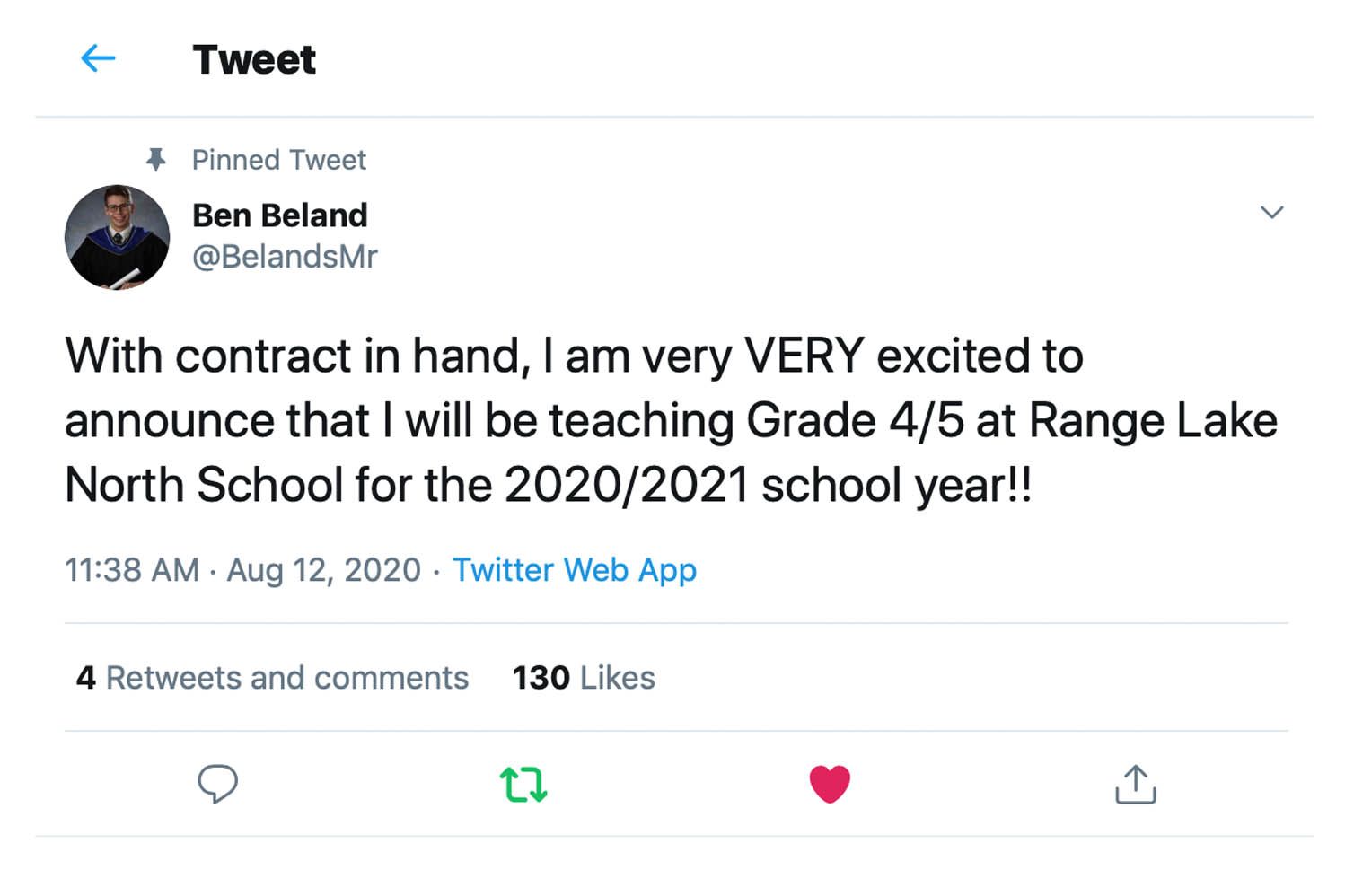 Welcome new students!
We wish you all the best as you go forward on your academic path. We encourage you to touch base with us throughout your University of Lethbridge Faculty of Education journey.


For more information on the Faculty of Education please see selected stories and links below:

Education Undergraduate Society (EUS) website here
Faculty of Education Twitter: @ULethbridgeEdu
Education Undergraduate Society Twitter: @uleth_eus
A Collection of 42 Stories about the Faculty of Education
Faculty of Education website here
Become a Teacher video stories here
_________________________________________________________

For more information please contact:

Darcy Tamayose
Communications Officer
Dean's Office • Faculty of Education
University of Lethbridge
darcy.tamayose@uleth.ca
Learn more about the Faculty of Education: Legacy Magazine (2008-2019)
Twitter: @ULethbridgeEdu Website: uleth.ca/education
BecomeaTeacher.ca | BecomeaTeacherAssociate.ca | EdGradStudies.ca