The School of Graduate Studies congratulates M.A. student Wael Nasser on his top-seven placement in the Immigration Refugees and Citizenship Canada's National Essay challenge!
Nasser is in the second year of his Master of Arts in Geography program, and won his placement with his essay, "The Power of Digital Migration: How Potential Nigerian Irregular Migrants Use Online Discussion Forums in Their Migration Journeys to Canada".
Nasser's interests in migration issues and policies grew out of his time working closely with migrant communities in Lethbridge. In 2016, he was hired as an Arabic-English Translator and Interpreter with Lethbridge Family Services. In this position, Nasser supported the resettlement of Syrian refugees, connecting them with the local community, and making Lethbridge feel like a home for them.
We asked Nasser a few questions regarding his experience.
How does it feel for your essay to win such high accolades?
"It feels great knowing my research is recognized and contributing to new knowledge and understanding."
What inspired you to take on this challenge?
"I had always wanted to participate in this challenge since I completed my undergraduate honours thesis in August 2018. It was a unique opportunity to disseminate my research findings for my honours thesis and to further present my current MA study to Immigration, Refugees and Citizenship Canada. I thank both my supervisors, Dr. Young and Dr. Hale in the department of Political Science at U of L, for all their support and guidance."
What did you learn from this competition?
"I learned how to be persistent and resilient. I submitted the essay in the middle of the first wave of Covid-19, so I had to put more effort and commitment into it. My supervisor, Dr. Young, provided crucial encouragement and support for me as I completed this project."
What advice would you give to graduates considering similar competitions?
"Always try to participate in competitions or activities in which you can talk about your research projects: think of these competitions as venues to disseminate your research findings! Also, treat competitions as opportunities for personal and professional growth. They teach us invaluable lessons that we can use in our daily lives."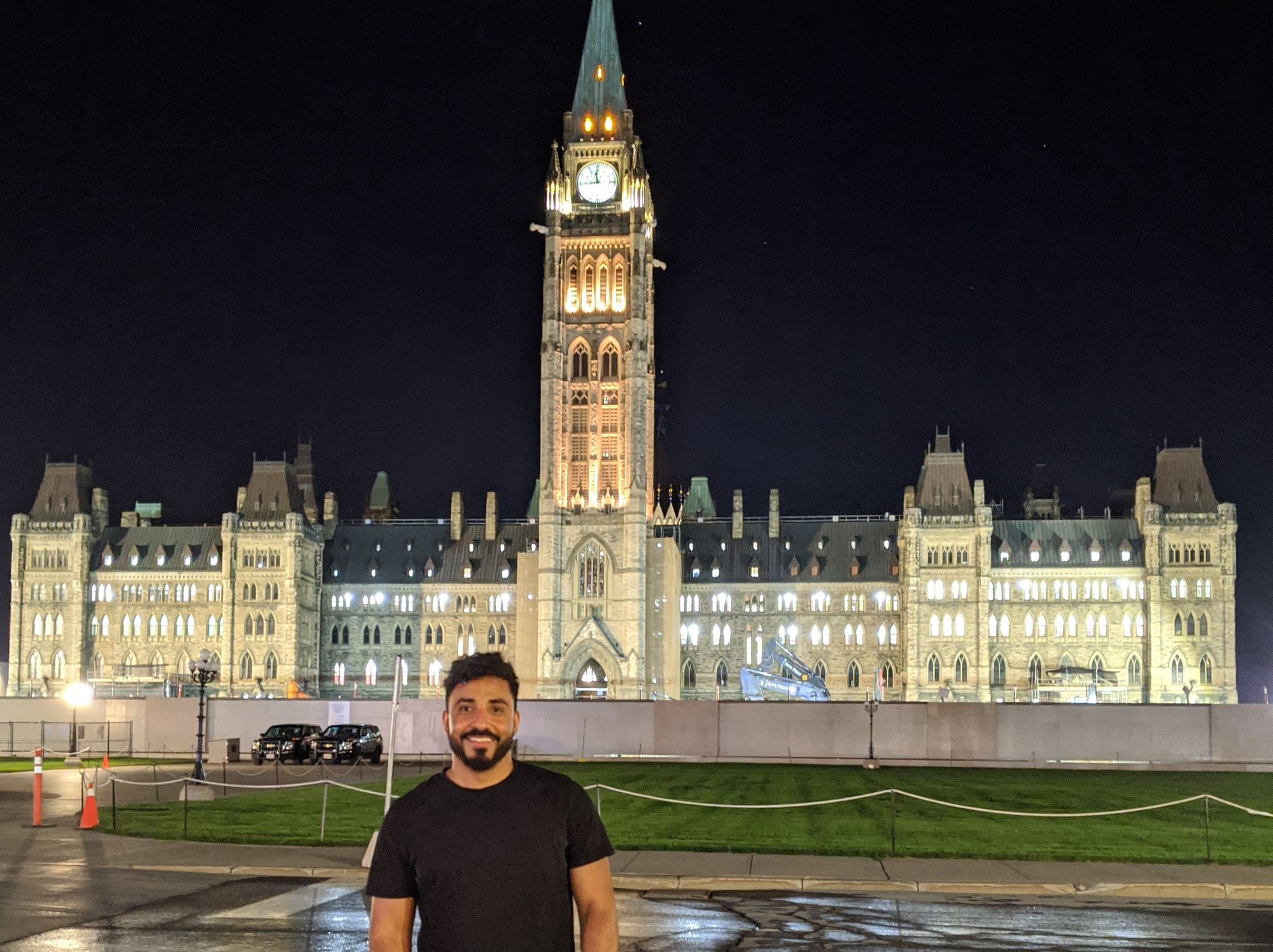 Nasser's current research examines the use of technologies in facilitating information, communication, and migration flows of irregular migrants in Canada by studying how they seek, use, and share information prior to and while crossing the US-Canada border. Also, his research delves into how the Canadian state use technologies to manage its border and irregular migration. This study is the first of its kind in Canada and will contribute to the broader scholarship on digital migration and specifically on the use of technologies by irregular border crossers.