Brett Wells' (BSc Co-op '23) journey at the University of Lethbridge is a testament to the incredible power of perseverance, personal growth, and the lasting impact of meaningful friendships. Brett's experiences were defined by his active involvement in ULSU clubs, his dedication to his studies, and his unwavering passion for disc golf.
We had a blast this year in the newly established Disc Golf Club, and although some of us are graduating, we're happy to have laid the groundwork for our friends to continue sharing disc golf with the student community here at ULethbridge.
Meet Brett. Curious. Passionate. Adventurous.
Hometown: St. Albert, Alberta
Program: Bachelor of Science | Major: Computer Science
One aspect that truly stands out is Brett's involvement in the Disc Golf Club, a testament to his ability to forge lasting connections and create a sense of community on campus. With club members, Brett embarked on an incredible journey of building a competitive team and pioneering disc golf at the University. Their efforts were recognized with the "Outstanding New Club Award," a well-deserved acknowledgment of their dedication and enthusiasm.
Brett's time at ULethbridge also taught him an invaluable lesson – the significance of individual journeys and the unique struggles and triumphs that accompany them. As a mature student, he embraced this experience as a source of grounding and found inspiration in the diverse perspectives shared by his peers. This realization served as a catalyst for personal growth and fostered a deep sense of pride upon completing this chapter of his academic journey.
The liberal education experience at ULethbridge further broadened Brett's horizons, offering him the opportunity to explore philosophy with a focus on sustainability and climate. This exposure to interdisciplinary learning instilled in him a desire to utilize his business and technology skills to contribute to sustainable initiatives in the future.
Throughout his journey, Brett found guidance and support from individuals who left an indelible mark on his ULethbridge experience. He extends his heartfelt gratitude to Bill Halma from Horns Recreation for his instrumental role in promoting disc golf on campus and professor Dr. John Anvik from the Department of Mathematics & Computer Science for delivering engaging and relevant software engineering courses.
As Brett looks toward the future, he is filled with optimism and determination. Professionally, he aspires to continue learning and collaborating with like-minded individuals to undertake meaningful projects. On a personal level, he cherishes the joys of life's adventures and seeks to cultivate community and lasting friendships through his beloved activities.
To those embarking on their own ULethbridge journey, Brett offers heartfelt advice. He urges them to embrace the welcoming environment, tap into the abundant resources and support systems available, and actively seek out opportunities to connect with like-minded individuals. Above all, he encourages them to work diligently, find their passion, and create memorable experiences that blend hard work with enjoyment.
ULethbridge is a very welcoming place with lots of great faculty and student supports. Seek out opportunities to find your people and work hard to have fun!
Brett Wells' journey at ULethbridge reminds us that knowledge, friendships, and personal growth can shape our university experiences in extraordinary ways. Congratulations, Brett, on your remarkable journey and best wishes for a bright future ahead!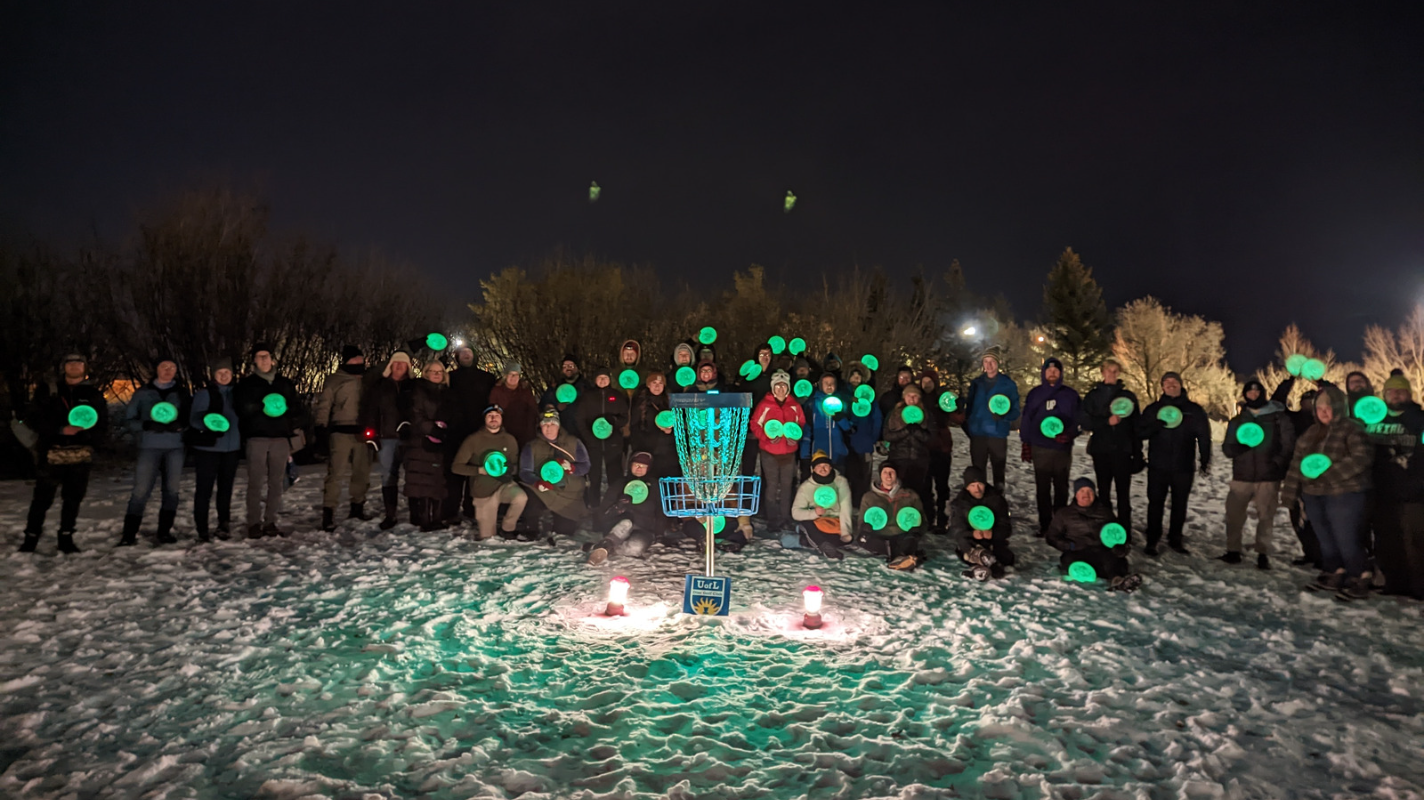 ☎️
Welcome to the ULethbridge Alumni Family! Remember to stay in touch.
Stay connected with classmates, share your successes, mentor future ULethbridge students and enjoy Alumni perks and benefits!
Update your contact information with
Alumni Relations
.
Find us on
Facebook
,
Instagram
or
LinkedIn
Read more
about your fellow alumni.