Tolulope Blessing Omosefunmi's (MA '23) journey as a grad student at the University of Lethbridge has been truly inspiring, and her determination and passion have shone through every step of the way throughout her master's in economics.
Overall, my journey at ULethbridge, starting and concluding my first year with online classes, taught me resilience, adaptability, and the importance of a supportive academic environment. The trust bestowed upon me by my professors and the opportunities to teach and conduct research have profoundly shaped my academic and personal growth. I am grateful for these experiences, which have enriched my university years and will undoubtedly have a lasting impact on my future endeavors.
Meet Tolulope. Tenacity. Inquisitive. Visionary.
Hometown: Lagos (Nigeria)
Program: Master of Arts | Major: Economics
Tolulope chose ULethbridge for several reasons. The university's exceptional reputation in economics, supportive academic environment, and commitment to research excellence were all influential factors. The multicultural setting at ULethbridge, with its diverse student and faculty community, added a unique dimension to Tolulope's educational experience.
Her research focused on Foreign Direct Investment (FDI) and its impact on the Economic Community of West African States (ECOWAS). By studying the determinants of FDI inflows and analyzing the positive effects of trade openness, economic growth, and infrastructure development, Tolulope's research offers valuable insights for policymakers in attracting FDI to the region.
By encouraging regional and international trade, fostering economic growth, improving infrastructure, and prioritizing sectors that promote knowledge spillover and job creation, ECOWAS countries can maximize the benefits of FDI. It is essential to strike a balance, ensuring that FDI aligns with sustainable development goals and environmental protection.
Despite the challenges posed by the COVID-19 pandemic, Tolulope's first year at ULethbridge, which was entirely online, was a memorable experience. The dedication of her professors and their ability to deliver quality education in the face of adversity stood out. Tolulope also had the opportunity to teach econometrics lab sessions, which not only enhanced her knowledge but also instilled confidence in her abilities as a teacher.
Tolulope also acknowledges the profound influence of Professor Pascal Ghazalian and International Student Advisor Karis Dykstra on her university experience. Professor Ghazalian provided unwavering support, guidance, and trust, shaping her academic journey and contributing to her success. Karis Dykstra, as an International Student Advisor, offered invaluable support, ensuring a smooth transition and fostering a sense of belonging within the university community. Their guidance and dedication have been instrumental in Tolulope's achievements at ULethbridge.
Throughout her graduate studies, Tolulope received scholarships that alleviated the financial burden and allowed her to focus on her academic pursuits. These scholarships not only provided financial support but also served as a validation of her hard work and dedication.
Receiving a full tuition scholarship relieved the financial burden often accompanying higher education. It allowed me to focus wholeheartedly on my studies, research, and extracurricular activities without worrying about how to cover my tuition expenses. This financial support created a conducive environment for academic excellence and personal growth. Beyond the academic realm, the scholarships also gave me a sense of recognition and motivation. Being selected as a recipient of these prestigious awards affirmed my dedication to my studies and validated my efforts. It served as a constant reminder that my hard work and commitment were acknowledged and valued by the university community.
Looking ahead, Tolulope's future plans involve pursuing a PhD in public policy. With a desire to bridge the gap between academia and policymaking, she aims to conduct research that informs effective policy decisions in areas such as economic development and social welfare. Tolulope also envisions herself teaching and mentoring students, sharing her knowledge and inspiring future generations of scholars and policymakers.
To those who are about to begin their journey at ULethbridge, Tolulope offers some advice: strive for excellence, embrace diverse experiences, build meaningful connections, and approach challenges with resilience and adaptability. She emphasizes the importance of prioritizing well-being and taking advantage of the support services available.
Remember that university is a time of both academic and personal growth, so make the most of your time at ULethbridge by embracing new experiences, pursuing excellence, and nurturing your overall well-being.
Tolulope's experience as a graduate student at the University of Lethbridge is a testament to her dedication, resilience, and passion for learning. Her research in economics and her aspirations in public policy exemplify her commitment to making a positive impact on society. Congratulations, Tolulope, on this remarkable achievement, and best wishes for your future endeavours!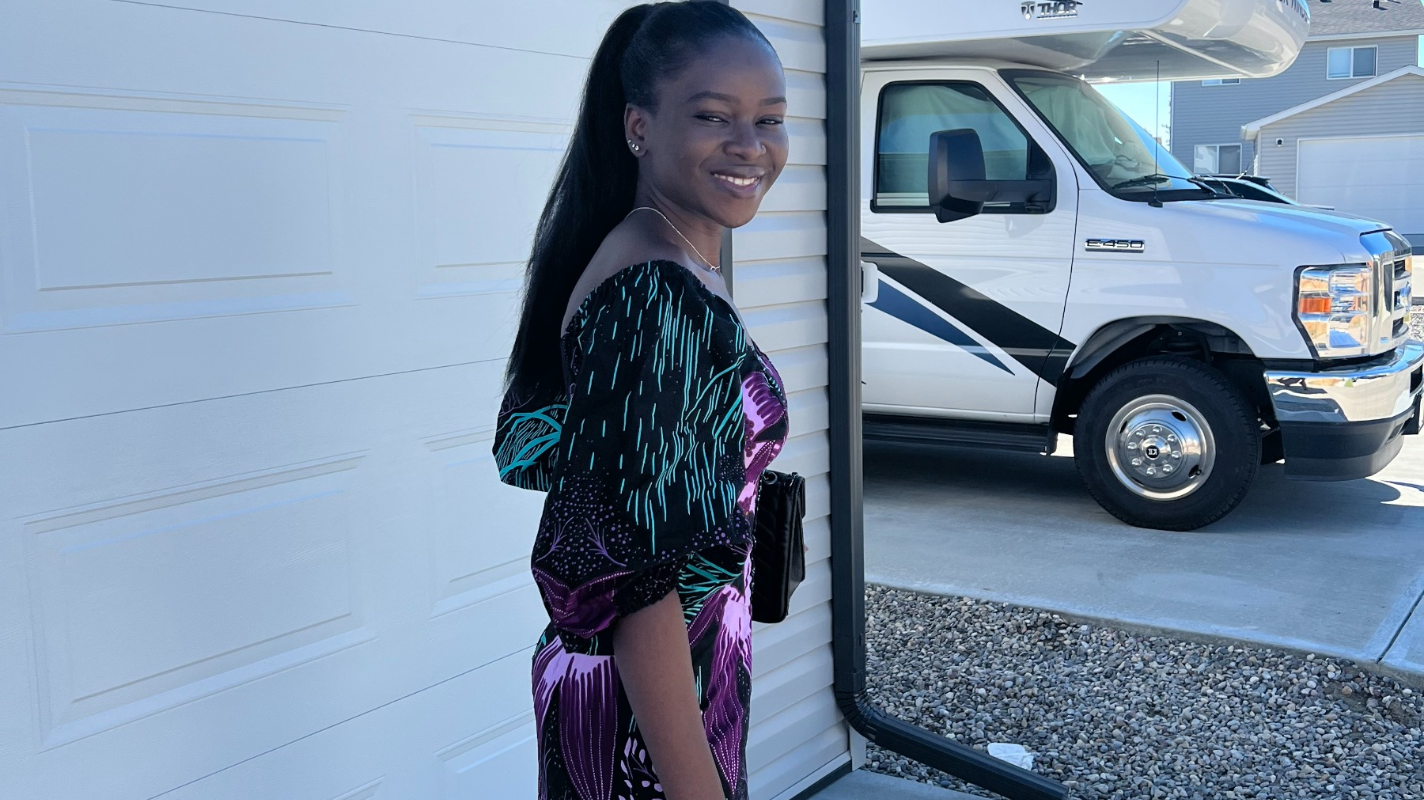 ☎️
Welcome to the ULethbridge Alumni Family! Remember to stay in touch.
Stay connected with classmates, share your successes, mentor future ULethbridge students and enjoy Alumni perks and benefits!
Update your contact information with
Alumni Relations
.
Find us on
Facebook
,
Instagram
or
LinkedIn
Read more
about your fellow alumni.