In a world filled with endless possibilities and countless paths to choose from, Anika Randle (BA '23) chose the University of Lethbridge, embracing resilience and cultural exploration. With determination and a passion for languages, she embarked on an academic journey that shaped her into a tenacious individual, prepared to conquer any challenge.
My time in university was the first time I discovered how far I am truly able to push myself, and I am so surprised (and proud) of what I was able to accomplish when I thought I couldn't go any further. I feel like I know myself better now and am much better prepared for what I will face in the future.
Meet Anika. Resilient. Tenacious. Loves languages.
Hometown: Penticton, British Columbia
Program: Bachelor of Arts | Major: French/Spanish
During her BA in French/Spanish with a minor in Japanese, Anika's favourite moments were in the lively Spanish and Japanese conversation cafes. Her language skills blossomed, and she formed strong connections with international students. In those special moments, communication crossed boundaries, and Anika realized her full potential as a modern languages student, bringing her immense satisfaction.
However, it was during times of adversity that Anika's spirit truly shone. She weathered the storms of the pandemic and the faculty strike, emerging stronger and more resilient than ever. This invaluable lesson in perseverance unveiled a depth of inner strength she never knew existed, instilling within her the unwavering belief that she could overcome any obstacle that lay in her path.
At ULethbridge, Anika's liberal education went beyond language, expanding her horizons. Studying childhood development and archaeology sparked her fascination with ancient cultures. These diverse subjects deepened her knowledge and cultivated empathy for the world around her.
The journey was not one taken alone, however. Anika acknowledges the influential people who guided her path, including professors Dr. Abby McMeekin and Dr. Luz Ospina, and Diane Minamide from International Student Services. All three went beyond their role, supporting Anika in her endeavours, sharing their passion, and providing invaluable guidance.
Anika's journey was punctuated by well-deserved recognition, with scholarships and awards celebrating her dedication and achievements. Awards and scholarships alleviated financial burdens and allowed her to focus fully on her studies, reinforcing her commitment to academic excellence.
I was able to avoid taking out student loans because of the generosity of those who sponsor scholarships and awards!
As Anika sets her sights on the next chapter of her life, her adventurous spirit propels her to Japan to teach English with the JET Programme. Armed with her experiences at ULethbridge, she dreams of a future that includes a master's or even a PhD in linguistics, fostering her love for languages and etymology while continuing to teach and immerse herself in diverse cultures.
To those embarking on their own ULethbridge journey, Anika offers sage advice. She encourages students to embrace curiosity, forge meaningful connections, and seize every opportunity for personal growth. By pursuing their passions, asking questions, and venturing beyond the boundaries of their comfort zones, students can unlock a world of incredible experiences and make their university years truly extraordinary.
Do whatever you feel is right to make your time at university as awesome as possible, whether that be going on an exchange, doing a co-op, taking more than four years to finish your degree (I don't know a single person who finished in exactly four years), and study what YOU enjoy!
Anika also stresses the importance of keeping in contact with Academic Advising at least once a semester.
I always left their office with the exact answers I needed, and they were always friendly, extremely helpful, and genuinely devoted to my success as a student. They were the best resource I had for any questions I had about scheduling, study abroad opportunities, and fulfilling the requirements of my degree.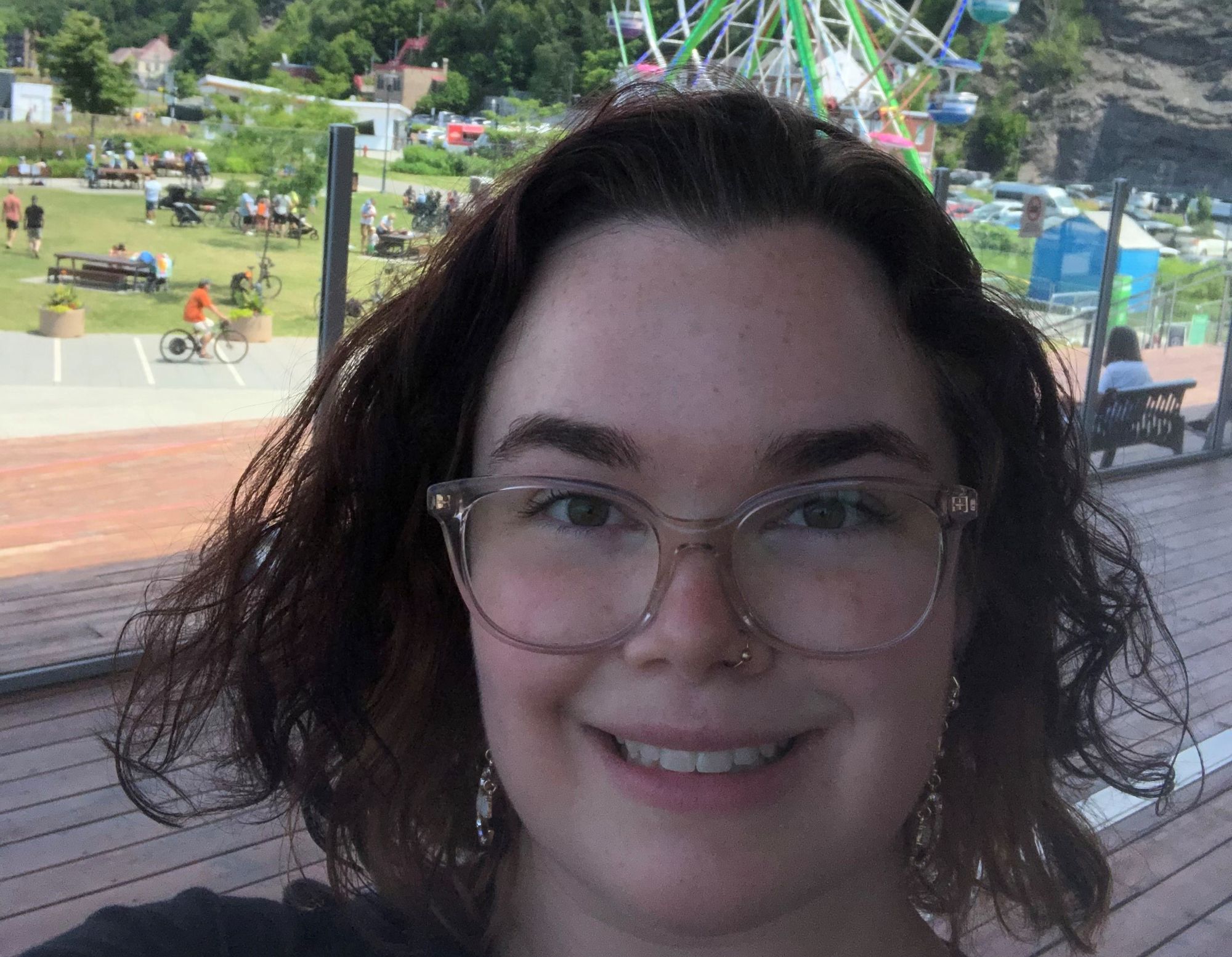 As Anika continues to forge her path, we are certain that her unwavering spirit will carry her to remarkable heights, making a lasting impact wherever her adventures may lead. Congratulations, Anika! We can't wait to hear what you do next.
☎️
Welcome to the ULethbridge Alumni Family! Remember to stay in touch.
Stay connected with classmates, share your successes, mentor future ULethbridge students and enjoy Alumni perks and benefits!
Update your contact information with
Alumni Relations
.
Find us on
Facebook
,
Instagram
or
LinkedIn
Read more
about your fellow alumni.