You may have noticed her (usually wearing a shade of pink) either in a class or hard at work in the University. The engaging executive assistant (finance and administration), Joey Grace, is working toward a Bachelor of Arts, taking classes at the U of L while working full time.
"It was always my dream to have a degree. However, when I was 17 life happened so I didn't get my chance. Over the next several years, I remembered the saying, 'When you have a dream, hold onto it and never let it go.' Then, I got a job here at the University and 10 years ago I started taking classes. I hope to graduate in the spring of 2019 with a Bachelor of Arts in social sciences and a religious studies minor. Taking these classes has opened up the world for me. I find myself thinking about things I wouldn't usually, and noticing things in the world around me because I learned about them in class.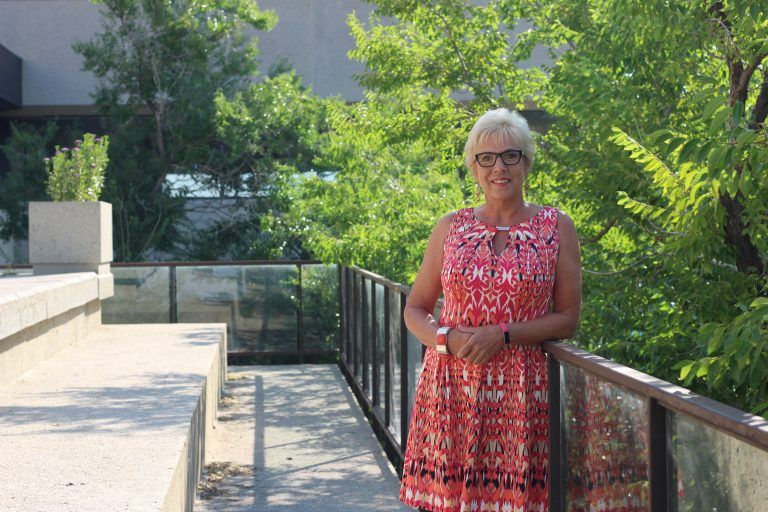 "It'll be great to graduate and know that I have fulfilled my dream. It also means I'll have more time for other things like hiking, biking, and working in my yard. However, as soon as I finish crossing the stage, I'm going to start piano lessons. Then in the fall, I'll probably start on my second degree. I haven't decided what one because there are so many to choose from!
"I always encourage other people my age to try it. I tell them, 'Just take some classes! It's a lot of work, but it's important to make new relationships and never stop learning.' If people don't want the pressure of exams they can just sit in a class that interests them and audit it. I like the exams because I'm goal oriented. I have to see that grade at the end and know it's completed.
"I feel so supported here. My coworkers are super fantastic; they always cover for me when I need them to and I'm happy to help them out in return. The Bookstore has been incredibly helpful. They call me their keener student because I come in months ahead of the semester.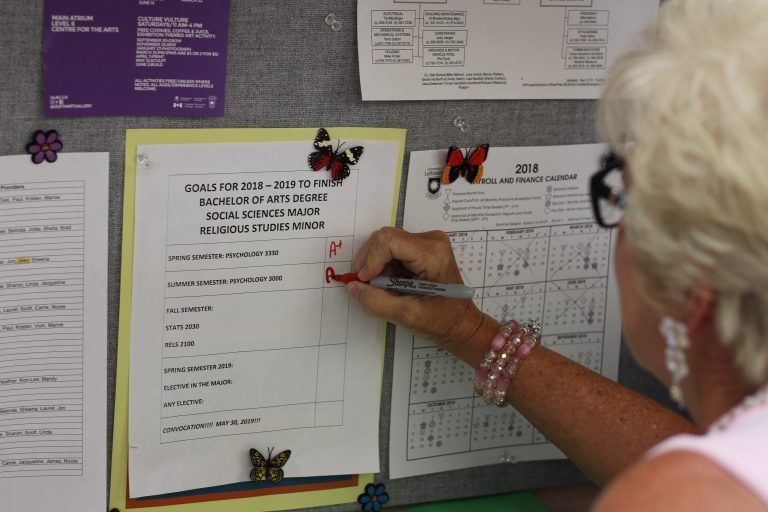 "The U of L is the best place to work in the city. There's so much life and energy here. I love being around the students, and the new semester starting is always my favourite time of year."