Incarcerated Women (WGST 2850) will leave you with the ability to empathize with people from all walks of life and assist you in unlearning your unconscious biases to see our society and our systems in a completely different light for the better. – Kristine Ward, 4th-year philosophy student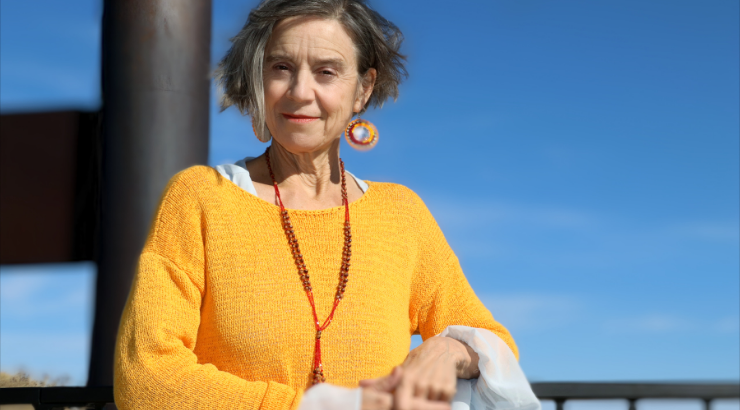 For the past number of years, Dr. Carol Williams from the Department of Women & Gender Studies and the Department of History has taught a second-year course titled Incarcerated Women (WGST 2850). She was inspired to do so upon learning that Indigenous women are disproportionately incarcerated in Canada's federal penal system.
A 2021 report issued by Canada's Office of the Correctional Investigator (OCI) states that "30% of all federally sentenced prisoners and 42% of federally sentenced women are Indigenous. This rate has increased by 43% since 2010." The report observed that "rates of non-Indigenous incarceration decreased by 14%." The OCI reinforced "the ongoing failure of the criminal legal system to respond to needs, histories and social realities of Indigenous peoples at the root of these high rates of criminalization."
The course first examines research and context, which encourages students to study the complexities of incarceration in Canada's federal and provincial prison systems by investigating history, policy backgrounds and the political and social circumstances of those incarcerated who identify as women. Next, within the practical strategies and practices unit, a spotlight is cast on those working with, or advocating for, incarcerated populations or those who have been released. In this unit, guest speakers are invited to share their experiences in not-for-profit advocacy, education, reform, social organizations, or within the criminal justice system.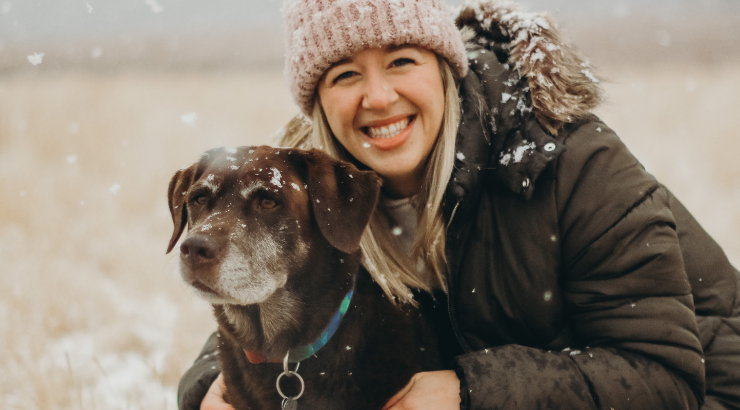 Fourth-year philosophy student, Kristine Ward, chose to participate in WGST 2850 because she was very intrigued by the topic of the course. She is glad that she did, as the lessons learned have been invaluable.
WGST 2850 has opened my eyes to many things about our country that I was entirely unaware of prior to this course and has provided me with a much more comprehensive understanding of our (in)justice systems, as well as has completely changed my beliefs around incarceration.
Kristine adds that the "course will leave you with the ability to empathize with people from all walks of life and assist you in unlearning your unconscious biases and allow you to see our society and our systems in a completely different light for the better."
In 2019, just before the global pandemic dramatically transformed our daily lives, Williams invited Senator Kim Pate to visit the class as a guest. Williams says, "Senator Kim Pate was on the top of my list. She has a longstanding well documented, fierce commitment to social justice for the incarcerated and is a vocal supporter of de-carceration. Senator Pate is well known among prisoners incarcerated in Canada's federal prisons."
Due to rapidly shifting demands in the Senate that year, Senator Pate could not meet with the class. However, she generously offered to participate in the final letter-writing project that asked students to make a research-based argument for de-carceration directly to a member of Canada's government. Senator Pate, in turn, individually responded to each student.
On very short notice this past spring of 2022, Senator Pate spoke with students in the class directly (by zoom) for a full hour. Trained as a lawyer, she shared insights into her history of leadership within the Canadian Association of Elizabeth Fry Societies from 1994 to 2016. Senator Pate also updated students on a recent Senate Bill S-230, An Act to Amend the Corrections and Conditional Release Act (also known as Providing Alternatives to Isolation and Ensuring Oversight and Remedies in the Correctional System Act or Tona's Law). Senator Pate sponsored Bill S-230 during the first session of the 44th Parliament (first reading 2 December 2021). The purpose of Bill S-230, as Senator Pate explained, "was to safeguard and uphold Charter and human rights and prevent torture and cruel and unusual punishment in Canadian prisons."
Kristine was thrilled for the opportunity to soak in Senator Pate's knowledge and wisdom. "It meant the world to me that Senator Kim Pate took the time to meet with my class. Senator Pate is a fierce advocate for human rights, and the knowledge and passion that she was able to share with our class were remarkable. Meeting Senator Pate is by far the greatest highlight of my undergraduate degree!"
Moved and motivated to act by Senator Pate's presentation, Kristine has a few takeaways to share:
1. We must educate ourselves to become better advocates for human rights.
2. Don't be afraid to use our voices to stand up and pass our education on to others around us.
3. Get involved in any way that we can! With education and involvement in these issues, "students like myself can assist in creating positive change in our country."
4. There is hope for the future regarding our penal systems. Senator Pate is creating the possibility of change through her work in the Senate, holding our government accountable.
Senator Pate has been determined to change inhumane conditions for those incarcerated in Canada whose stories would otherwise not be heard. These circumstances particularly impact racialized and Indigenous individuals. As Senator Pate noted in her speech in the 44th Parliament, "1 out of 10 people [subject to new legislation on solitary confinement] are still experiencing conditions amounting to torture under international human rights standards. Of prisoners in isolation, 40% are Indigenous, and 16% are African Canadian. Once isolated, racialized prisoners are more likely to be kept there longer."
It is these fundamental issues of human rights and social justice and the urgency to address inequity in Canada's carceral systems that Senator Pate affirmed to students in Incarcerated Women. Williams emphasized the immeasurable importance of hearing from advocates like Senator Pate in the classroom.
These are opportunities to learn from those committed to human rights for all living in Canada, including those incarcerated. Students begin to understand that even the most disadvantaged in Canada deserve fair and equitable treatment and hear from those, like Senator Pate who work tirelessly to ensure this commitment to equity is fulfilled.
When asked why students should take the Incarcerated Women class, Kristine's message is clear: unconscious bias about how our penal systems function must change, and the change can begin with education.
It is crucial to raise awareness of the importance of learning about Canada's penal system and the experiences of the incarcerated because, without it, a lot of people dehumanize those who are incarcerated. There is an unconscious bias of punishment over rehabilitation without actually understanding the circumstances of incarcerated people and how our penal systems treat these people.
The accelerating criminalization of women, and more specifically, Indigenous women, should be a wake-up call to all concerned about equity and human rights.
---
Additional reading:
A report that Senator Pate recently issued regarding miscarriages of justice experienced by 12 Indigenous women.