When given the chance to practice her approach to wellness in teaching, Brae Clowes was up for the challenge. The Kinesiology major, who will graduate with a combined BA/BEd degree in 2021, was serving her Professional Semester II, teaching Physical Education at All Saints High School in Calgary, when COVID-19 sent educators scrambling to finish the school year online. "Although my practicum was cut short," says Clowes, "I am so excited with my practicum experience this fall—whether teaching online or physically at the high school."
What has contributed to your personal sense of wellness during COVID-19?
Fuelling both my brain and body has been essential in maintaining my wellness during COVID-19. I try to stay active by going for bike rides and doing at-home workouts. To fuel my brain, I have been participating in many Professional Development sessions offered online. Assisting with online learning has benefitted my personal wellness immensely, as it has kept me busy doing what I love most — teaching.
How did you start online teaching?
I was fortunate to be placed for PSII with the most amazing teacher mentor, Roni Walz. Roni invited me to continue my experience and assist with the online delivery for her high school students.
How have you been teaching online and incorporating wellness?
We use Flipgrid, a free, education-focused platform where students create and share videos with their teacher and each other. One of the hardest results of COVID-19 was the instant disconnection. Flipgrid helps bring back a sense of 'normalness' by allowing students to interact with their teacher and classmates face to face.
Every Tuesday we post TikTok Challenges to encourage movement and also put a smile on students' faces during this difficult time. Even though the challenges are optional, they have sparked the most interest. We also implemented Wellness Wednesdays."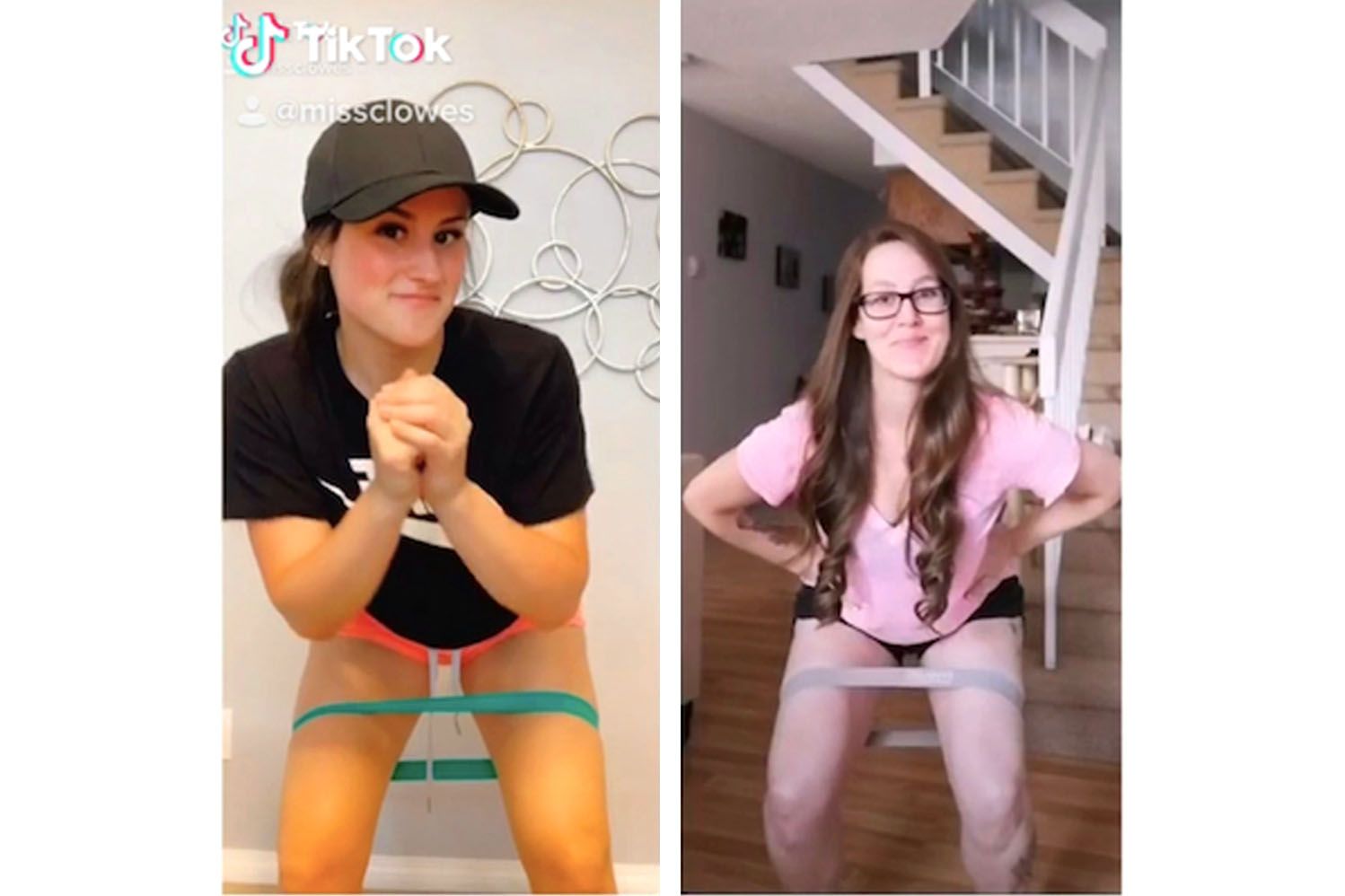 We upload a wellness task for students to complete, and it's been great for checking in on them. Some tasks include simply asking how they're doing or asking them to show us the activities they're engaging in to keep up with their mental health and wellness. I believe it's important to remind my students that I will always be a listening ear, that I care about how they're doing, and that it's okay to express emotion.
Writer: Elizabeth McLachlan, Photo courtesy of Brae Clowes
For more information on Brae's TikTok Challenges:
https://www.tiktok.com/@missclowes
_______________
Related story links to the Faculty of Education Wellness Initiative series:
• The Faculty of Education WELLNESS INITIATIVE: Supporting a Focus on Health and Well-Being
• Wellness is Feeling Productive: Sally Leung (BA/BEd '17)
• Wellness is About Writing: Teri Hartman (BA/BEd '02, current MEd student)
• Wellness is Spending Time Outdoors: Dana Visser
• Wellness is Stillness: Jane O'Dea (dean emerita)
• Wellness is Coping with Stress Through Art and Music: Jenn Pellerin
• Wellness During the COVID-19 Experience, PSII, and Staying Connected: Kelsey Shoults
• Wellness is Being in the Moment: Kenneth Oppel
• Wellness is About Having a Consistent Routine: Alex Funk (BEd '17)
• Wellness is Spiritual: David Slomp
• Wellness is Ranching: Danny Balderson
• Coping with COVID-19: Harnessing our Natural Stress Response
• Coping with COVID-19: Loneliness
• The Intersectionality of Faith, Mental Health and Wellness for Racialized Populations During the Pandemic
____________
For more information please contact:

Darcy Tamayose
Communications Officer
Dean's Office • Faculty of Education
University of Lethbridge
darcy.tamayose@uleth.ca
Learn more about the Faculty of Education: Legacy Magazine (2008-2019)
Twitter: @ULethbridgeEdu Website: uleth.ca/education
BecomeaTeacher.ca | BecomeaTeacherAssociate.ca | EdGradStudies.ca