Driven by the complexity and mysteries of brain disorders, Merrin Monteith is spending her summer vacation studying the effects of cannabinoids (CBD) on age-related cognitive decline. Working in Dr. Robert McDonald's Lab under the supervision of Nhung Hong and Abby Nixon, Merrin is researching whether CBD has an impact on neurodegeneration related to age.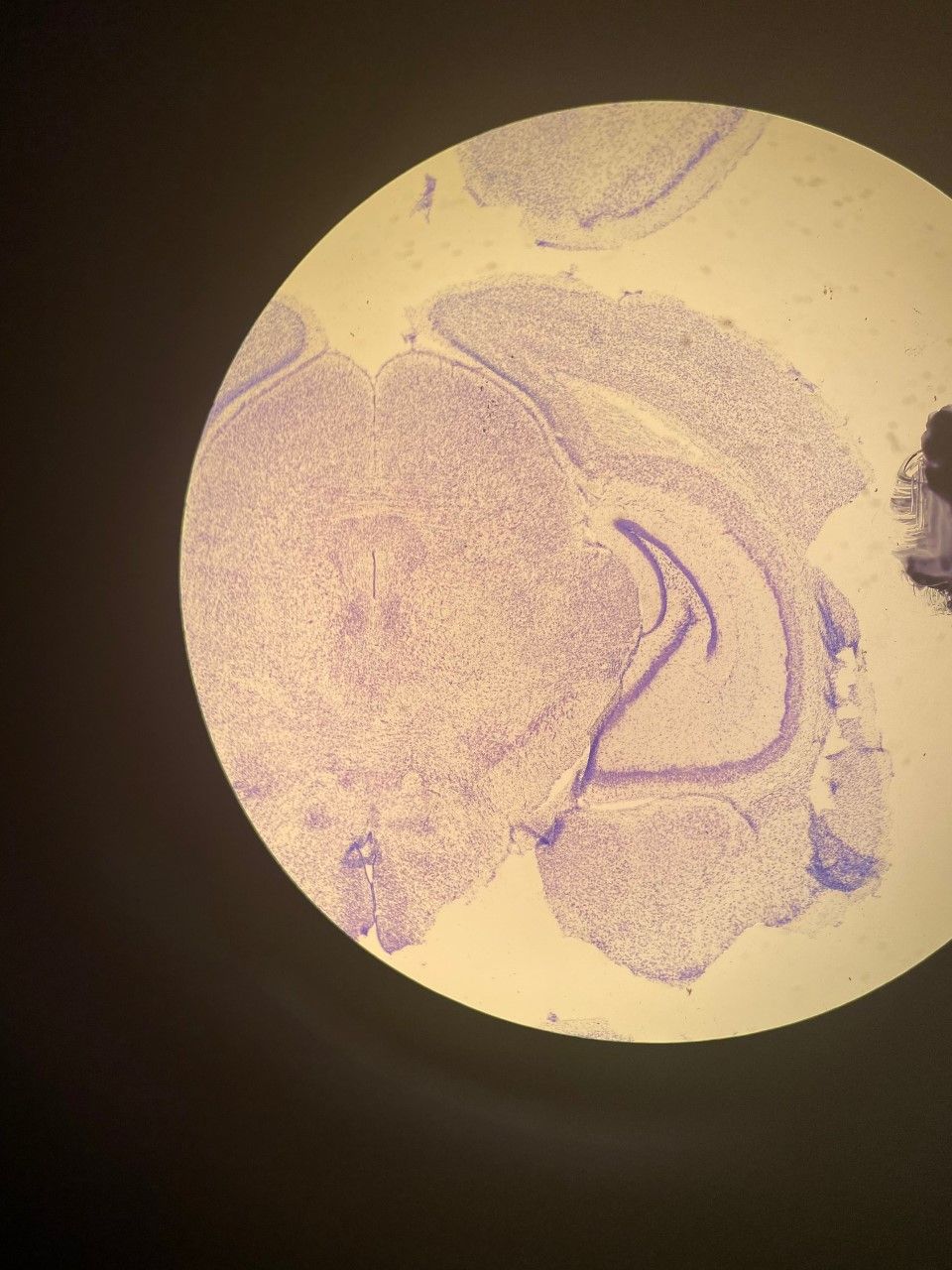 She is involved in all aspects of the research, including running behavioural experiments, such as the Morris water task, on rodents, analyzing pathologies from mice with Alzheimer's Disease (AD) that have been treated with CBD, and conducting brain imaging and running statistical data from the experiments and turning them into datasets. Once her analysis is completed, Merrin will turn her results into a scientific research paper and poster that will be presented at an undergraduate science convention.
The subject has personal connections to Merrin as well. She says her drive to pursue research came when her mom was diagnosed with Multiple Sclerosis (MS).
"[MS] currently has no cure and is not fully understood, but she has had success with a recently approved CBD treatment. When Canada legalized cannabis, it opened up many opportunities for applications for treatment for other disorders."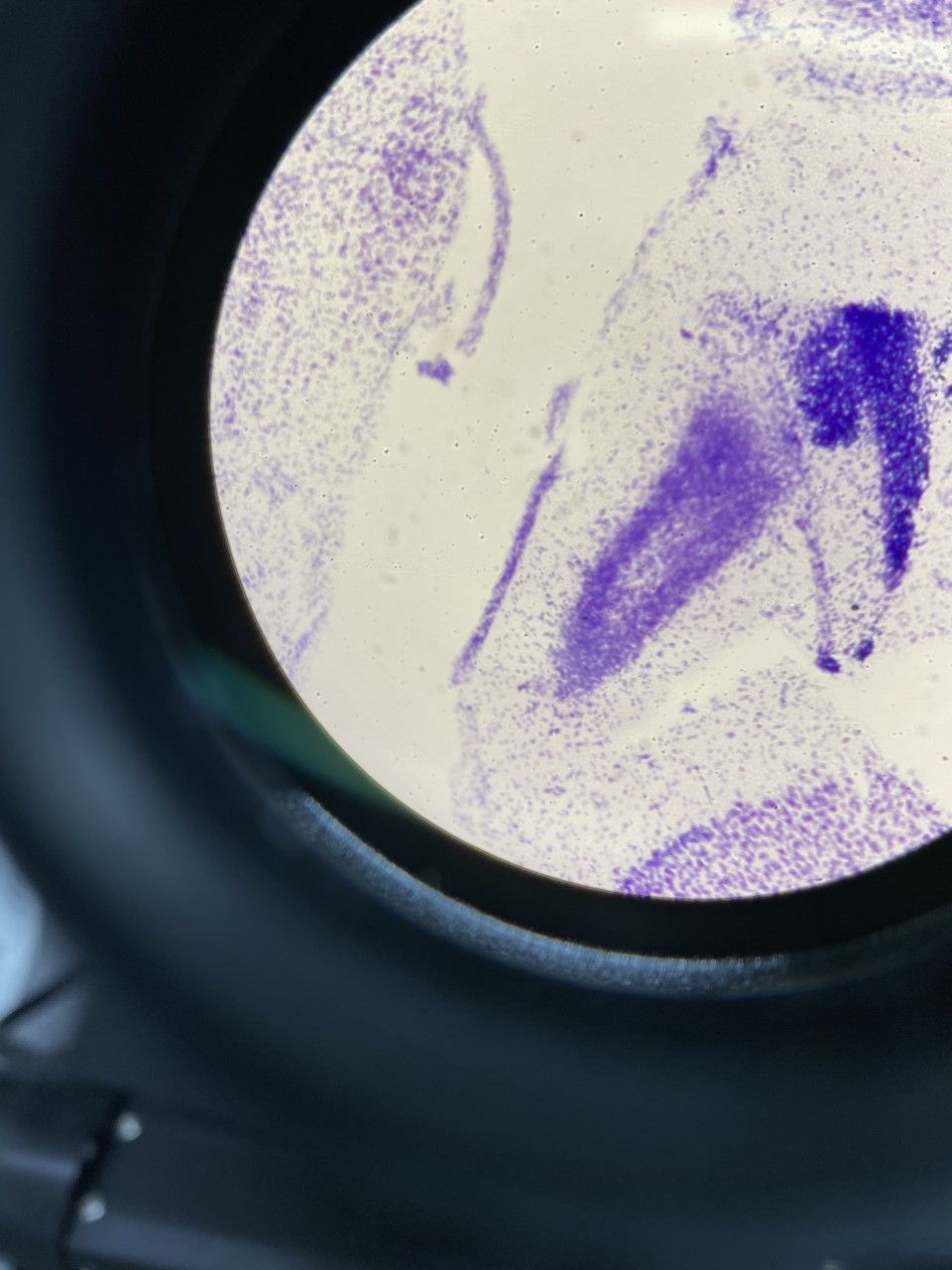 Merrin adds that researching Alzheimer's Disease is also a personal connection for her, as her grandma suffered from dementia.
I was excited to see that the McDonald lab was doing a pilot study with CBD and AD to measure its effects. Cannabis has shown promise in its preliminary studies, and I was super excited to be a part of the trailblazers researching its treatment potential with AD. The complexity and lack of understanding also drew me into this research. AD is expected to have a detrimental impact on our healthcare system in the coming years and it is essential to find an effective treatment. I hope to contribute to this potentially new and exciting treatment option for AD.
Through her work in the lab, supported this summer with a Chinook Summer Research Award, Merrin says she's gained many more skills outside of the classroom. Her interest in research started with three independent studies, leading to her summer position.
I have been able to make real-world applications of my skills and learn a wide variety of research skills. This includes experimental design, animal handling, surgery and perfusions, immunohistochemistry, administering treatments, data analysis and much more. I have also become more confident and concise in my writing abilities with my final reports and have become more independent during my research projects.
Merrin adds that her experience has made classroom learning more enjoyable, as she knows she will be able to apply what she learns to real-life projects, saying her work has solidified her educational path.
"For my final project, I will be producing a scientific paper and presenting it at an undergraduate research convention. From this, I will gain valuable written and oral communication skills that will be transferrable beyond my university career. I will also be able to use this experience to mentor and give guidance to other neuroscience students as an executive member of the Neuroscience Club. This experience will also give me knowledge and competence for my future research endeavours."
When asked what she enjoys about conducting her research at the U of L, Merrin notes that the ability to conduct hands-on, immersive research in her undergraduate career is a big benefit of studying in a smaller, research-intensive university.
To conclude, Merrin, who is entering her fourth year of her Neuroscience degree, says she has been working in the McDonald Lab for the past two years, and has loved every minute of it.
I hope to continue my undergrad research next year and use the various skills I have learned to pursue a career in medicine as a Physician's Assistant. I hope to eventually continue and expand my research to look further into cannabis treatments for Multiple Sclerosis and other mental disorders. I have a passion for learning about mental health disorders and hope my research will be impactful for better comprehensive treatment options.