When Dr. Digvir S. Jayas is asked about the motivation behind his extensive research and academic career, his answer is heartfelt and simple.
"I grew up on a farm in India, which was small compared to Canadian standards. My grandparents were running the farm at that time, so my grandfather had a lot of influence on me," says Jayas, who will assume his presidency on July 1, 2023.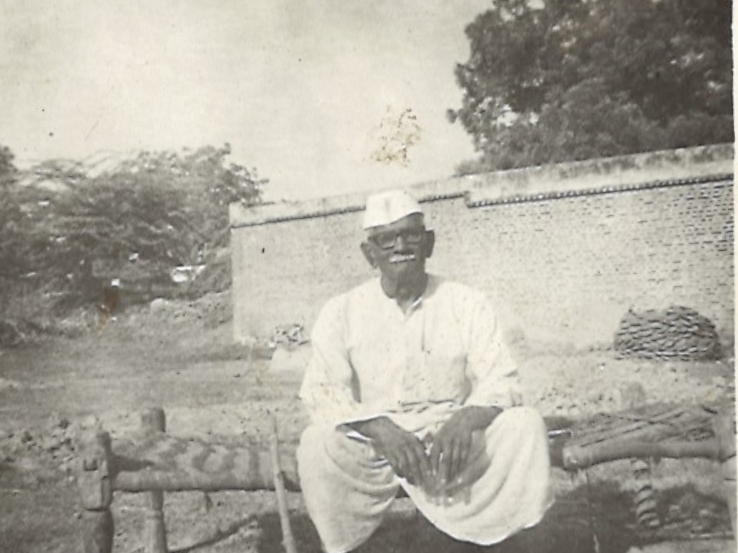 He instilled in me a strong work ethic and a desire to serve my community. He was quite involved with our community and volunteering and serving your community was something I learned from him growing up.
His answer speaks volumes about the values he will bring to his new role as President and Vice-Chancellor of the University of Lethbridge. Growing up on a farm, Jayas learned first-hand the issues farmers faced and the importance of food security in a world with a rapidly growing population — and it guided his academic interests. Jayas went to university in Pantnagar, a school with an agricultural focus, and earned an undergraduate degree in agricultural engineering. He then looked to Canada to further his education, earning a master's and PhD in agricultural engineering at University of Manitoba and University of Saskatchewan, respectively. Eventually, he settled into his first teaching role back at U of M. That began a steady ascension as a student-focused professor, results-driven researcher and consensus-building administrator.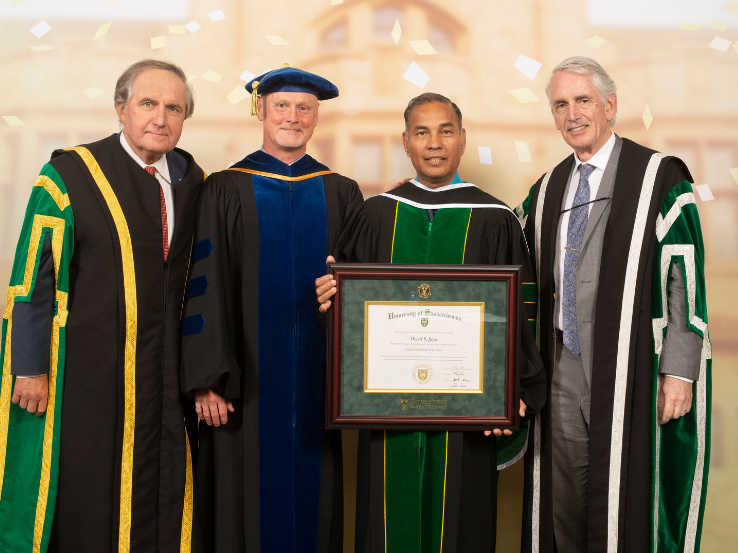 "My teaching philosophy has always been focused on students, and I've always taught with the emphasis on the learner approach," he says.
I try to engage students in multiple ways of learning. I give them a clear learning objective and outline for the course and for each lecture, and I also make sure the material I'm covering is driven by research and informed by research.
His approach has resonated with students and Jayas was recognized with the Superior Academic Performance Award, the Certificate of Teaching Excellence, the Excellence in Graduate Teaching Award, and Inspirational Professor of the Year Award while at Manitoba. As an administrator, he increasingly took on larger portfolios, both internally and externally. Jayas served as the vice-president (research and international) for the final 12 years of his tenure at Manitoba.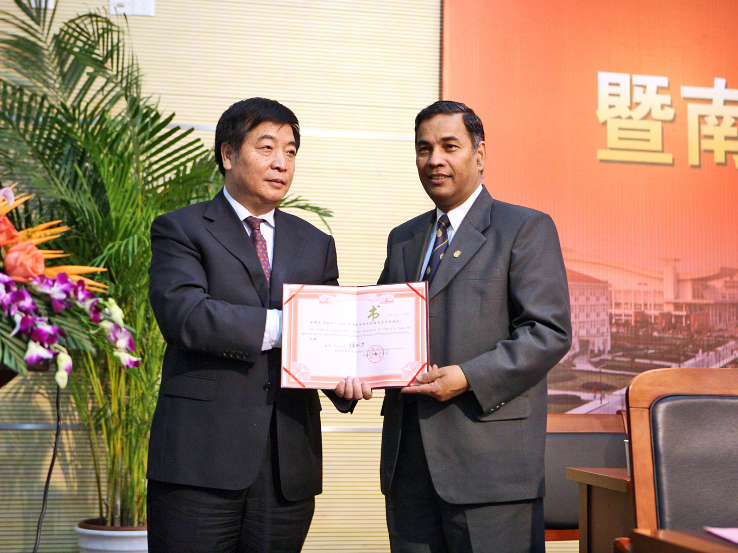 All the while, his reputation as an influential researcher and leading voice in agrology grew. From 2002 to 2009 he was a Tier I Canada Research Chair in Stored-Grain Ecosystems, and in 2009 was inducted as a Fellow of the Royal Society of Canada. In 2018, Jayas was appointed an Officer of the Order of Canada for "his advancements to agricultural practices worldwide, and for his promotion of academic and scientific research in Canada."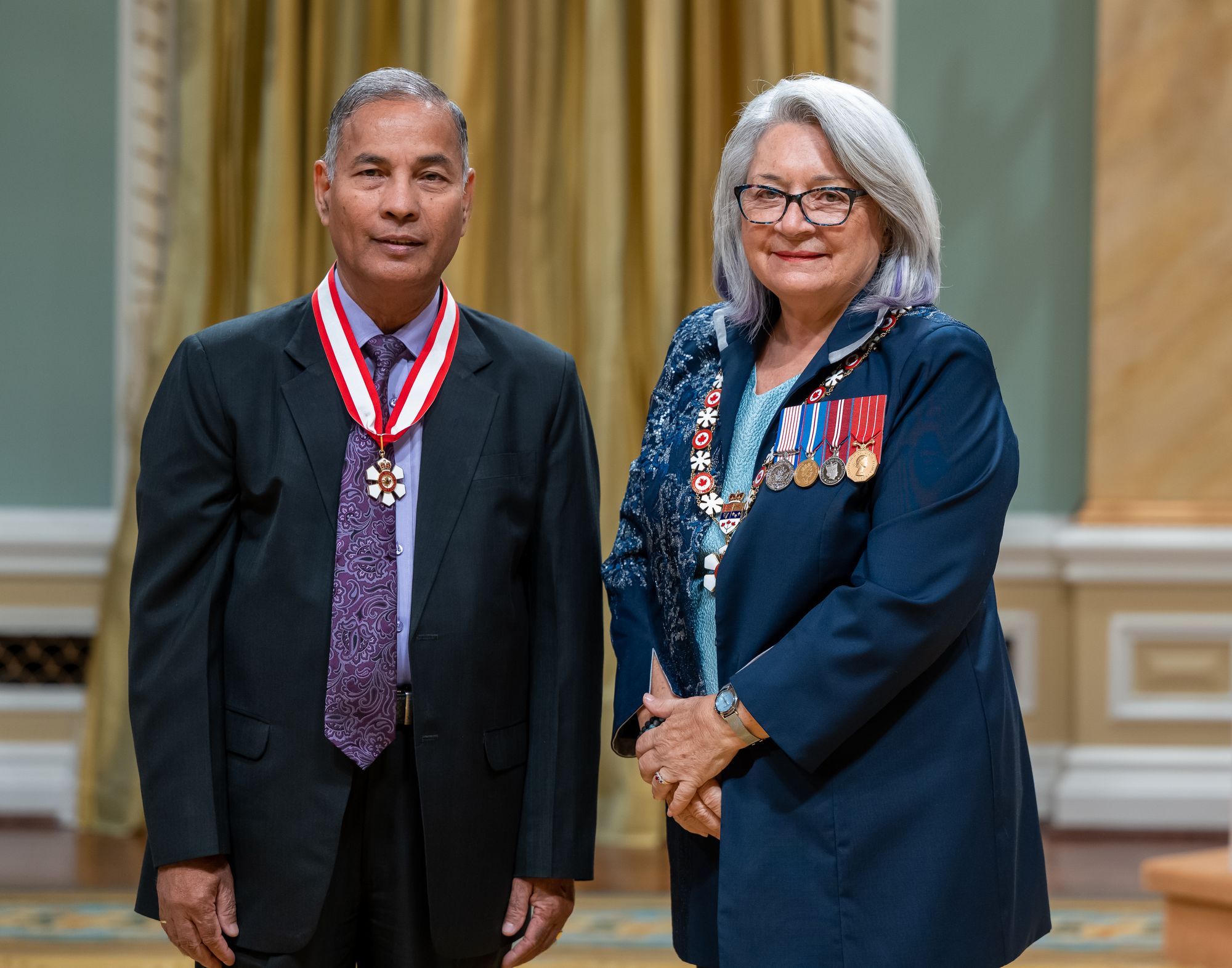 His research focus is on the drying, handling and storing of grains and oilseeds and digital image processing for grading and processing operations in the agri-food industry. He has collaborated with researchers in several countries and had significant impact on the development of efficient grain storage, handling and drying systems in Canada, China, India, Ukraine and the United States. Jayas has authored or co-authored over 1,000 technical articles in scientific journals, conference proceedings, and books dealing with issues of storing, drying, handling and quality monitoring of grains and foods.
At the heart of his research is a commitment to the farmers, such as his grandfather, who need tangible solutions to the issues they face daily.
"My research has always been driven from the user perspective, the impact my work would have on the users of the results," says Jayas. "To start a program, I would have meetings with farmers, with industry and with people who support the farmers and ask them about the problems they faced. The ideas generated in those discussions have driven quite a bit of my research, especially the application side, but the fundamental research also was looked at from that perspective — how my work is going to help the users of this research."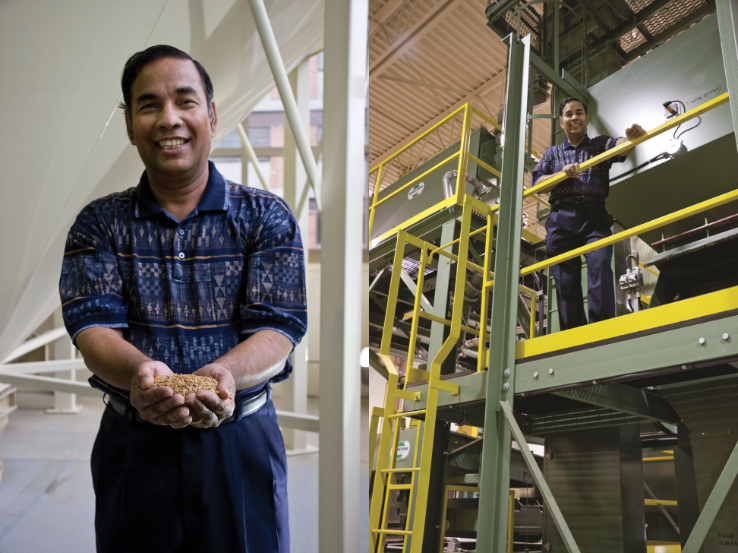 The research strengths of Jayas are obvious and reflected in the many awards he's received, the agencies he's worked with and the funding he has accrued over the years. Recently, he served as the interim president of the Natural Sciences and Engineering Research Council of Canada (NSERC) as well as the interim director of TRIUMF — Canada's particle accelerator centre. His ability to build consensus sets him well as a natural leader.
"Dr. Jayas is an outstanding scholar, teacher and researcher," says Dr. Robert Sutherland, professor and Chair of the Department of Neuroscience and director of the Canadian Centre for Behavioural Neuroscience. "His leadership experience is varied and at every level successful. At every appointment, he has managed to create new programming, new successes and expanded the financial success of the unit he was leading. He did this with an open and collaborative leadership style, engaging faculty, staff and students, and showing great courage in confronting difficulties. He knows how to bring about change in a positive direction."
His willingness to engage, listen and accept other perspectives is a hallmark of Jayas and something that impressed the presidential selection committee.
One of his great strengths is how he'll sit back and listen, really listen, to someone's question or their concerns and not immediately jump in to try and solve the problem before they've even expressed it. - Dean Gallimore (BMgt '84), Chair of the ULethbridge Board of Governors.
Jayas, a champion of liberal education, says his values align with what he's seen at ULethbridge.
"Liberal education really gives students the chance to grow while at university," he says. "They get to explore so many different things and develop their critical thinking skills. Learning to listen to people and respect different viewpoints is a way to truly become a global citizen and be ready to change the world."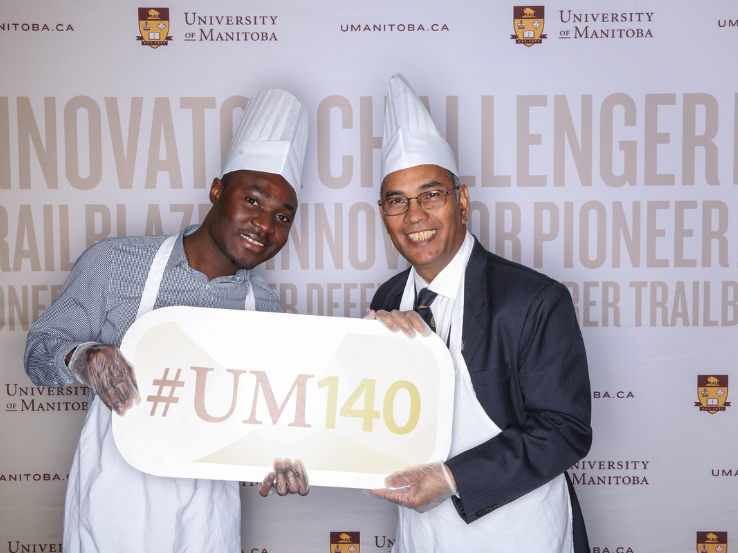 He's also excited about the commitment ULethbridge has shown to further developing inclusivity on campus. Coupled with an approach that fosters community connectivity, Jayas is confident the lessons he learned from his mentors growing up in India and throughout his career in Canada will serve him well in his role as president.
"The commitment of the University to create a respectful work and learning environment and embrace the principles of equity, diversity and inclusion were very attractive to me," he says. "To me, the most important thing is for us to engage the community in developing a shared vision and then have the right team in place to deliver on that vision."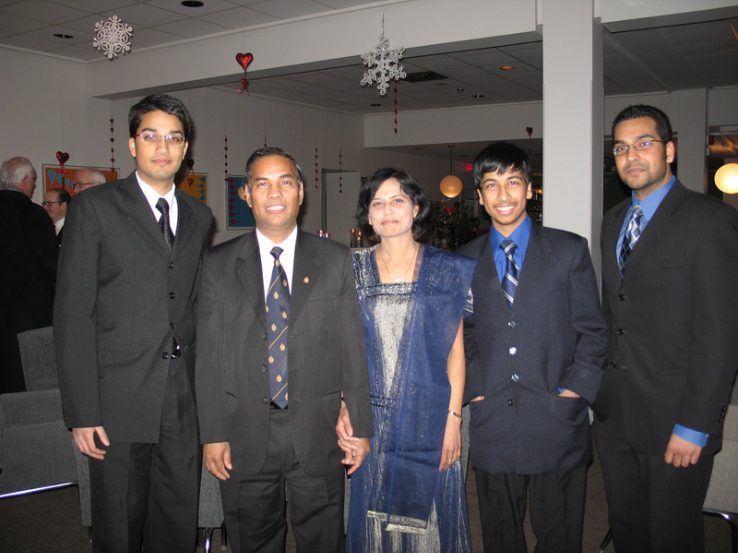 The official presidential installation will take place as part of the Fall 2023 convocation celebrations in October.