Billed as a 30-minute tour of campus, Dr. Digvir Jayas's Welcome Walk stretched past 45 minutes as the University of Lethbridge's new president and vice-chancellor engaged with multiple members of the ULethbridge community as he made his way around the University's sprawling property.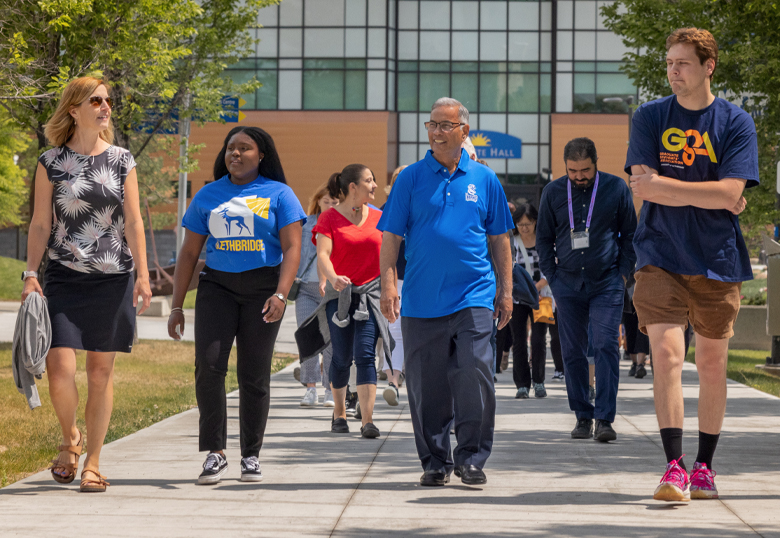 More of a walk-and-talk, Jayas was quick to stop and chat with the various people who continued to join in on the event as it progressed through the scenic route — even earning a cheer from an exuberant Destination Exploration summer camp group. Staff, faculty, student representatives, local politicians and southern Alberta community members all participated to celebrate the first official workday for Jayas.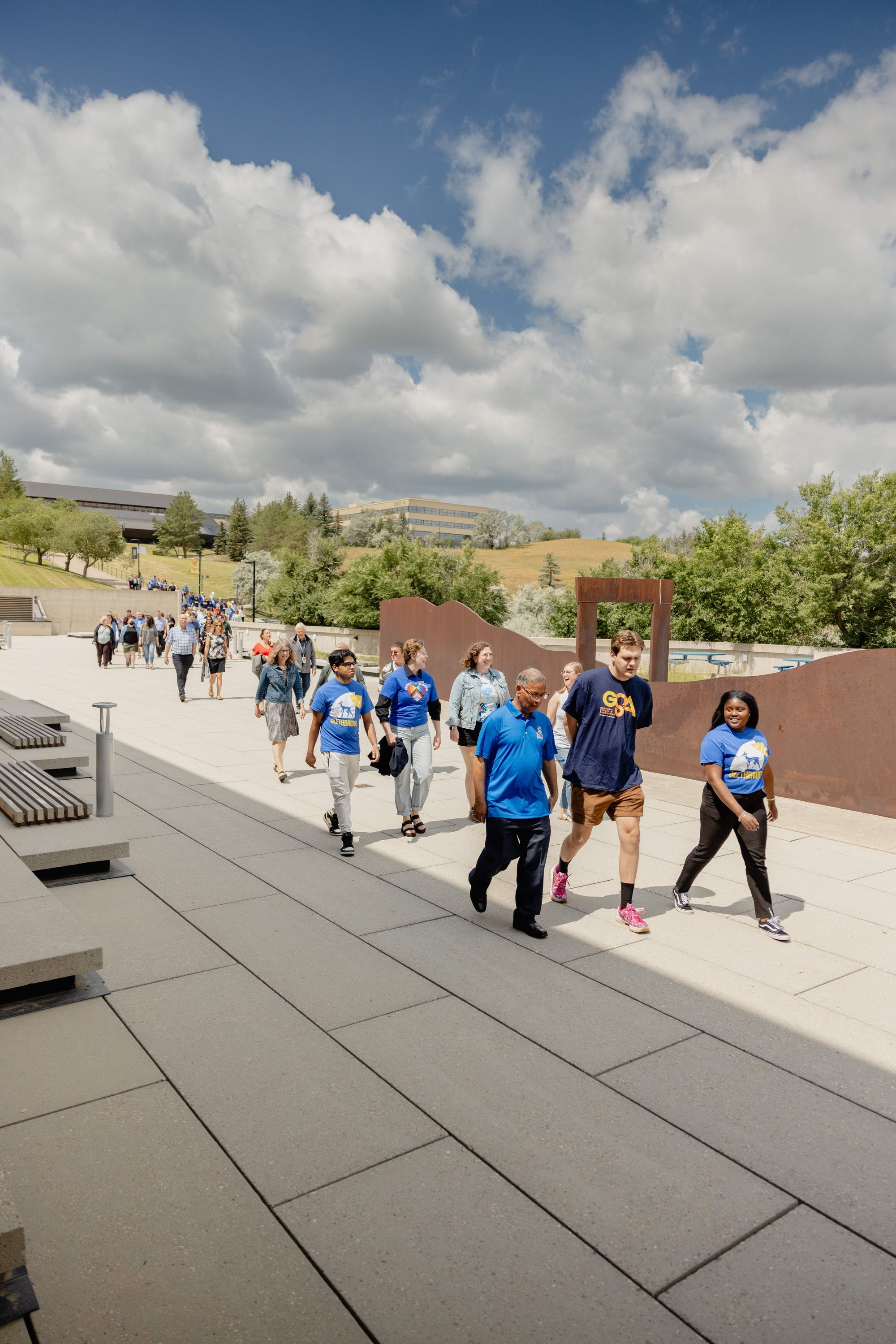 "I certainly am excited to be here," says Jayas. "I think this went very well."
Maleeka Thomas, president of the University of Lethbridge Students' Union, says the walk served as an excellent opportunity to hear from Jayas about his institutional priorities, of which students are top of mind.
"It was pretty amazing to get to experience this and to see the new president come in and prioritize student leadership and academics as always being at the forefront of his thoughts," says Thomas. "It was great to talk about how we can work together to ensure we are seeing the betterment of our student population."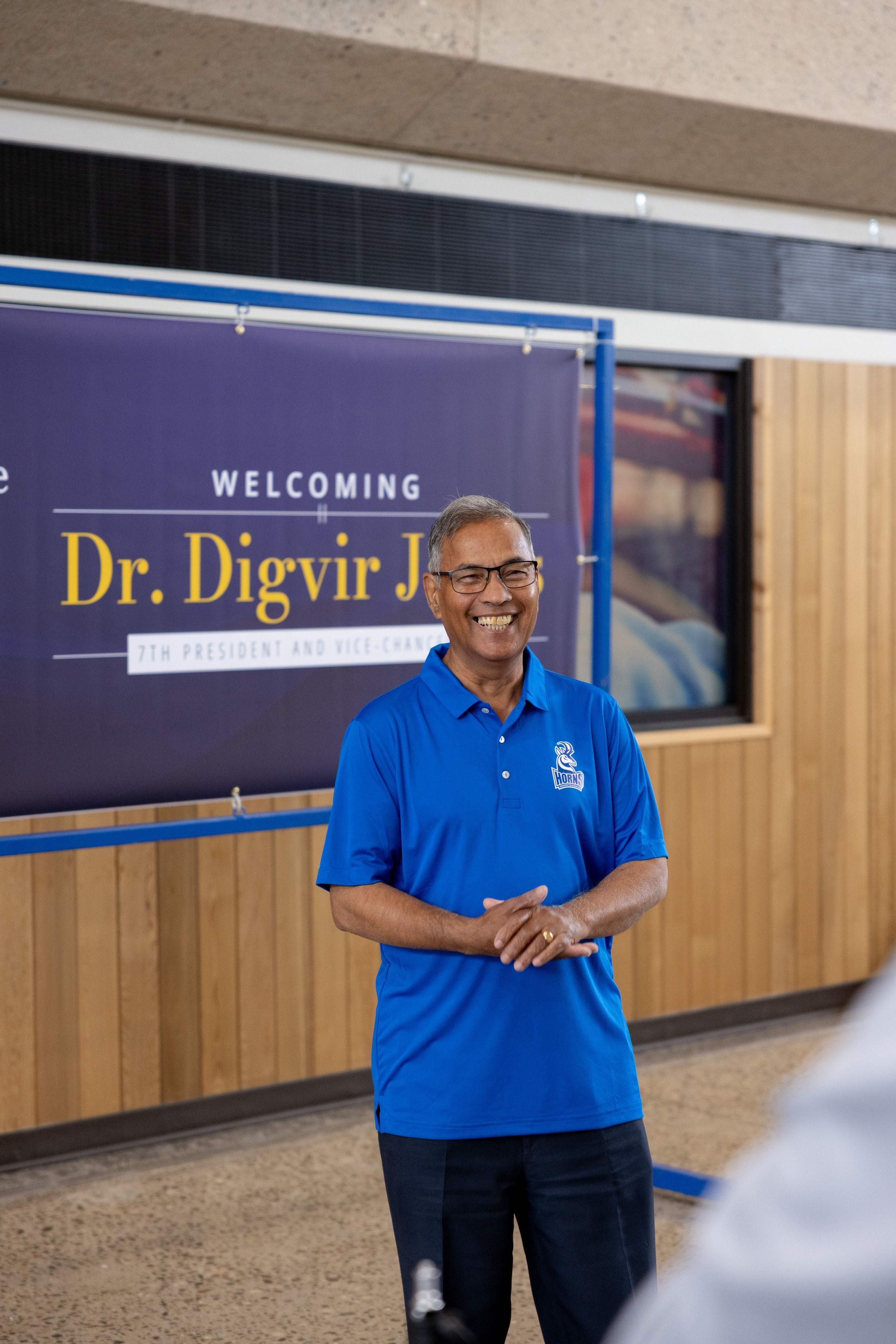 Jaxon Reiter, president of the Graduate Students' Association, also took part in the walk.
"It was a wonderful opportunity to meet Dr. Jayas and hear about his excitement for this new role and his commitment to bettering the student experience," says Reiter. "I look forward to working with him to advance graduate student supports."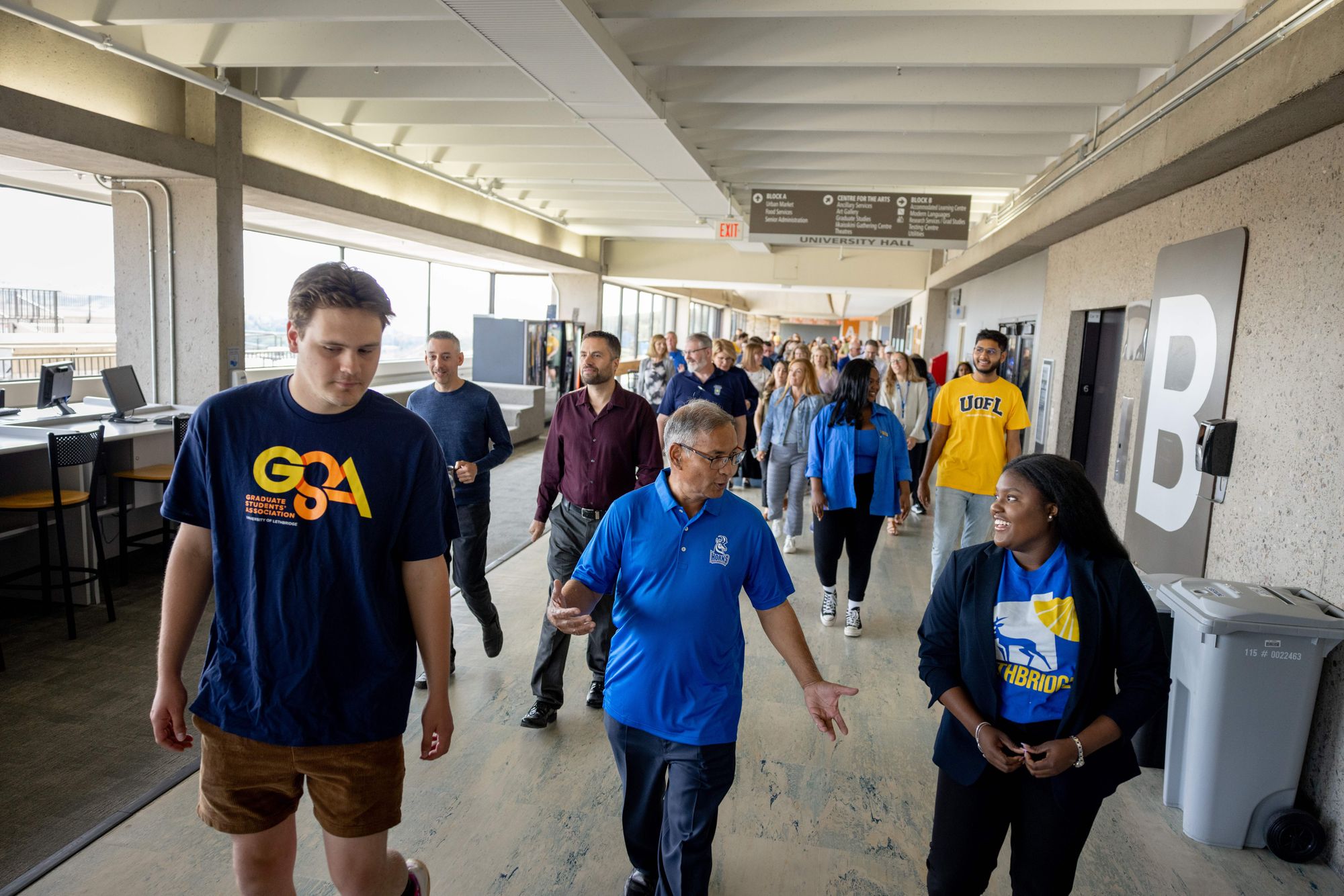 Jayas says that continuing to build relationships both within the University and externally with the broader community is key in maintaining the upward trajectory of ULethbridge. He says his priority now is to continue to make connections and utilize an engaged community to establish the path forward for the University.
Tuesday's Welcome Walk, enthusiastically attended by all corners of campus and the broader southern Alberta community, was an outstanding first step.