With a wicked sense of humour and an enviable enthusiasm for life, director of the CPA Bridging program and accounting instructor, Sonya von Heyking (BMgt '03), has worn the hat of a U of L student, alumna, donor, employee, faculty member and parent. Sonya is a funny, funny lady and she radiates that joy with everyone she meets.
"I first arrived at the U of L in 2001 after much cajoling by an insistent college instructor. I enrolled in management to pursue my accounting degree and later went on to earn my CPA designation.
"I came back to the University in 2006 as the internal auditor which allowed me to connect with nearly every department on campus. Those relationships are still important to me now.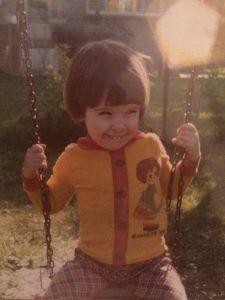 "I try to infuse my course with humour, much of it self-deprecating, and I get a real kick out of showing my students how they can use their accounting education in everyday situations. I started this Instagram account, @MGT2100, where I'll post ridiculous thoughts that pop into my head. For instance, I was sitting at my son's soccer game at the city indoor soccer center and wondered how they accounted for the depreciation of the field. So I posted that thought with a photo and worked it out with the hashtag #RealAccountingChoices. Also it's just another platform to encourage the students to smile or laugh.
"The same instructor who pushed me to pursue my degree, used to find ways to incorporate the cartoon Rocky and Bullwinkle into his exam questions. That's a little quirk I've also carried over to my exams. I'll name businesses and addresses after my favourite shows or anything I've recently found hilarious. My hope is that if I can get even one student to really look at the question and notice the client's name is Jake Peralta of the business Brooklyn 99, it can give them a laugh, allow them to take a breath and hopefully relax a little more.
"This generation of students are facing the craziest time to develop as adults. I used to come home after school and just be able to relax, take a breath and take some time to myself. These kids can't, they're constantly surrounded by chatter with social media and have the pressure to keep up with who's doing what at all times. It's the most bizarre age to try to carve out a personality and figure out who you are or just simply decompress.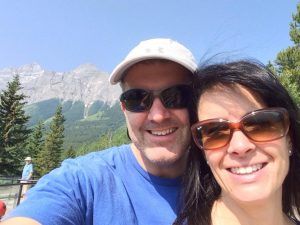 "The potential impact you can make on even one student's experience is truly the most rewarding feeling. When I look back on how my life has played out, it would be completely different if I hadn't had my college instructor push me to pursue my degree. I wouldn't have met my husband John, I wouldn't have made the wonderful friends and colleagues I have and wouldn't have the opportunity to see my son pursuing his educational journey here, first as an undergraduate and now as a master's student.
"I am proud to be an alumna, a donor, a faculty member and a U of L parent. This place has given me so much so I feel incredibly lucky to be able to give back to it."