You'll have to work hard to build up your resume to improve your chances of being offered a great job when you graduate. I think the co-op program is essential for this and absolutely crucial to making the most out of your experience at university.
Jace Riehl (BSc (Co-op) '21) is rolling out the dough for handmade gnocchi, his favourite dish to cook. The mornay sauce simmers in a pan next to him, its' cheesy aroma filling the kitchen. "Handmade gnocchi is my favourite dish to cook, with mornay sauce and crispy prosciutto on top. I also make Hokkaido milk rolls. They go well with any holiday event food," he smiles. It's one of the ways Jace unwinds after a long day balancing full-time work in conjunction with a full class schedule in his final semester.
Jace graduates this fall with his BSc in computer science and more than three years of work experience. When classes went online, Jace was able to stay settled in Calgary, where he was working, and finish his degree from home. "During my last year at university, I worked full-time at Suncor while balancing my schoolwork, so I found it crucial to stay on top of my classes," he explains.
However, Jace was not always the student he is today. Reflecting on when he first began his studies, Jace recalls leaving assignments until close to the deadline before scrambling with his friends to finish them in the computer lab. "The way that computer science classes go, we usually have three big assignments per year. It's always hard to get everyone together, so a few days before the assignment is due, you'll pack into the computer lab with all your friends working on assignments. I had a good core group of friends, and we went to all of our classes and moved through our program together," he explains.
Some of Jace's most memorable moments came from these study sessions. While taking some of the more challenging programming courses Jace and his friends would be working in the computer labs until midnight some nights. "Maybe if we hadn't procrastinated as much, we wouldn't have had to stay so late," he laughs. "At the time, I didn't appreciate it. However, looking back, these were some of my best times at the University, being able to spend such a hard time with such great people." Jace admits that while memorable, some serious changes were necessary before he could take on full-time work.
Over the course of his studies, Jace's study habits evolved to handle the heavier course material, and his grades improved. "After the first year, I stopped procrastinating on my assignments and tried to get them done as soon as possible. Instead of taking that time between classes when you have an hour break, my friends and I would all go and work on our assignments. We'd start them earlier to save us the stress of working on them last minute. When you work earlier, you're less likely to hand something in that's rushed, and your grades will improve," he advises.
After his third year of studies, Jace chose to gain work experience through the NSERC research grant. "In my first internship, I helped build a software engineering card game for kids to teach them the fundamentals of coding and conducted educational software research with Dr. John Anvik, called Program Wars." Jace credits mathematics and computer science professor Dr. Anvik as a significant influence on his uLethbridge experience. "He taught some of the most useful courses I've taken for my field. Him taking me on for this position gave me experience that led to future co-ops. Dr. Anvik is a large part of why I'm in the position I'm currently in."
Jace immediately followed this research experience with two co-op jobs, taking a sizeable chunk of time off school to gain work experience. First, he worked for more than 16 months as an Application Developer for CNOOC International Limited (previously called Nexen). The position was a combination of behind-the-scenes software development and client-facing work, helping clients use the applications he helped to design.
"I was fully settled in Calgary at that point, so after working for Nexen, I secured a data science position at Suncor Energy Inc, where I worked for another eight months from January to August. I continued on with them as a student from August 2020 until August 2021 completing my last year of school," he says. Jace is thankful for the experience he gained in multiple IT fields. He believes the NSERC research grant and the co-op experiences are the most valuable part of his degree.
"Maybe it's different in other programs, but in computer science, as soon as you graduate, employers expect you to know a lot, so having work experience under your belt will accelerate you on your career path. I know people without work experience who struggled more with that aspect," he advises. On top of gaining work experience, Jace advises students to experiment with different specialties and fields to ensure they are on the right path. "Once you graduate, it's more difficult to try different things, so do your experimenting while you're in school!"
Jace recently landed a permanent position at Cold Bore Technology Inc. which he describes as his dream job. "I landed a job at Cold Bore technology firm. Here I do software development, which is exactly what I wanted to do. I'm so grateful for the opportunity right out of university!" he exclaims.
Jace's career is already off to an incredible start, and this is no accident. "University is a supplement to receiving the career you want. It won't just be given to you," explains Jace. "You'll have to work hard to build up your resume to improve your chances of being offered a great job when you graduate. I think the co-op program is essential for this and absolutely crucial to making the most out of your experience at university."
There is no one recipe for success, but for Jace starting assignments early, gaining valuable work experience and finding ways to destress and unwind at the end of each day were some of the essential ingredients. In his spare time, Jace enjoys weightlifting, running and, of course, cooking and baking. "There was lots of cooking and baking around here during this busy time! Lots of apple crisps," he laughs. "I would also like to acknowledge my partner Monika Staus for her support during my co-ops and throughout my undergrad," he adds. Jace plans to continue on his career path to more senior levels of software development and possibly even management while living in Calgary with Monika. Jace, we have no doubt that your tenacity and diligence will take you wherever you choose. Congratulations!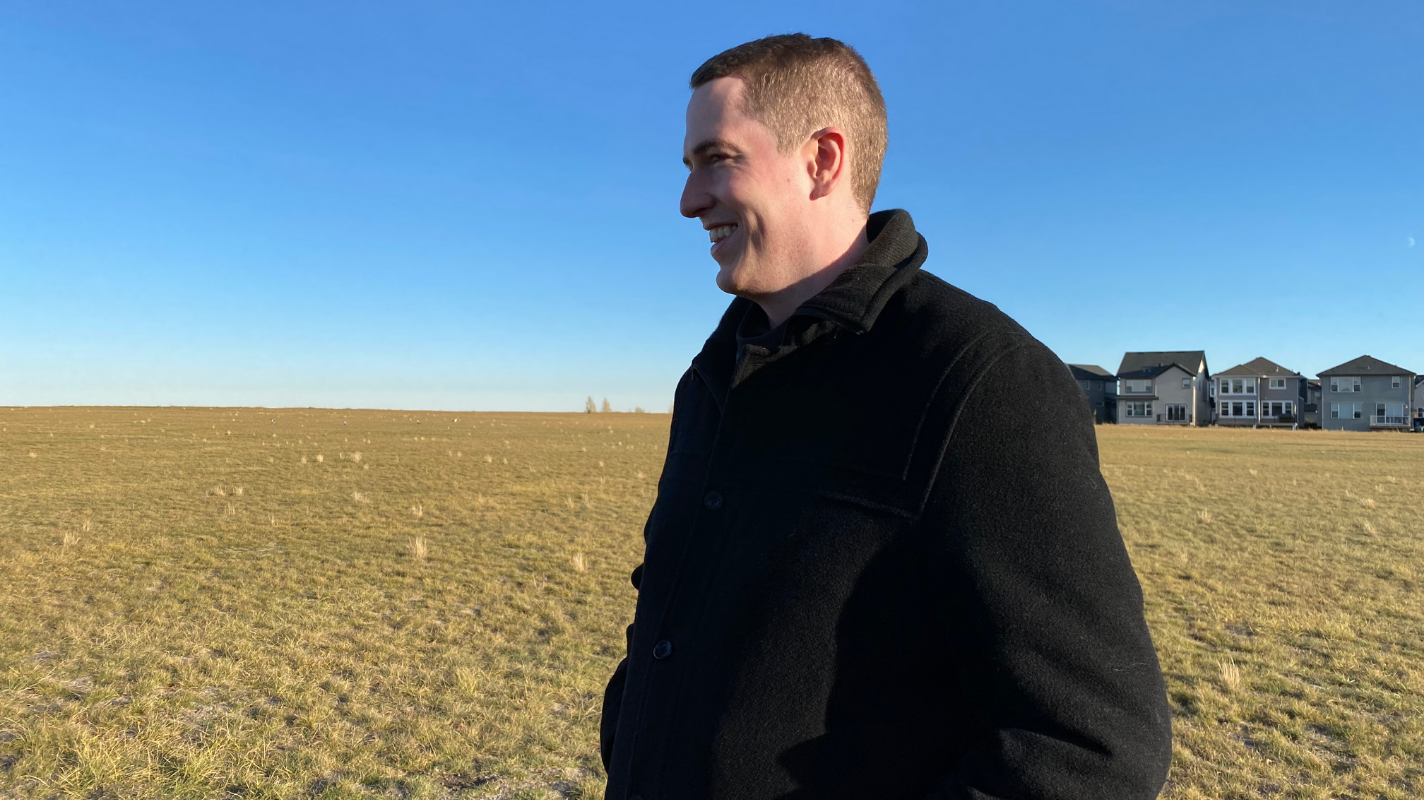 ---
Find admission details
Request info
Book a tour
Make an appointment for enrolment advising