In celebration of the University of Lethbridge's 50th anniversary, the Faculty of Arts & Science offered a total of $50,000 in awards to first-year university students. Alexis Kelly (BA '21) was selected to win one of these $10,000 awards based on her high school academic performance and the strength of her personal essay. This funding helped her worry less about paying for school so that she could truly embrace campus life, taking every opportunity to learn and grow.
What did receiving the UL50 Golden Jubilee award mean to you?
Receiving the UL50 Golden Jubilee award meant a lot to me.
Of course, it meant worrying less about being able to buy books and pay for school along with the expense of living. I was immensely grateful for the funding and it made a big financial difference. It really gave me the push to study in Lethbridge, which I was initially uncertain about. It made me feel like it was meant to attend here.
In addition, I had to write an essay to receive the award. It gave me confidence in my writing when entering university to study English that my story was able to touch whomever decided on who would win the award.
What is your most memorable uLethbridge experience?
I've made many memories at the U of L. 4.5 years of them! From one trying to start a poetry club, to sleeping outside in the bus loop for 5 days for the homeless, to my first third year course professor imbuing confidence in me to keep going and so many more.
What is the most important lesson you learned during your time in the Faculty of Arts & Science at uLethbridge?
I have this running joke with my friends, the "ghosts of academia." These are people like Aristotle or Plato. The philosophers that wind up in every class you take, no matter what the subject is, in one way or another.
I suppose that is to say I learned to connect disciplines, which aided in both my creativity and understanding of different courses even if they weren't in my major.
I've learned you don't have to know everything. It's really mostly about how to research and connect the dots!
Is there someone specific who had an important influence on your uLethbridge experience?
So. Many. People. I have immense gratitude for professors have wise things to say when you're overwhelmed. The ones who would remember my name or ask how something is going that I may have mentioned off-hand once.
My friends who reminded me I was never quite alone and the ones who would go on adventures with me for late night DQ, poetry night at The Owl, exchanging creative writing at The Duke Pub, averting mental health crises by chatting in the coulees, or over McDonalds at 1am.
My coworkers at the ULethbridge Library who made me laugh and feel familial and those who taught me the ropes.
What are your hopes/plans for the future?
I honestly can't say I know. Right now, I'm working in Marketing/Publishing and eCommerce.
I would love to travel more, write more poetry, produce or edit videography. I took a minor in New Media, so I'm very interested in how words and media meld together.
What advice would you give to those who are about to begin their journey at uLethbridge?
Don't sacrifice sleep for your essays and assignments. Keep an eye on your caffeine intake. Try to make time for things that are fun.
Take the bus downtown your first day if you're new to Lethbridge. Try a coffee shop, check out an art gallery, see what's at the mall, pop into a local shop.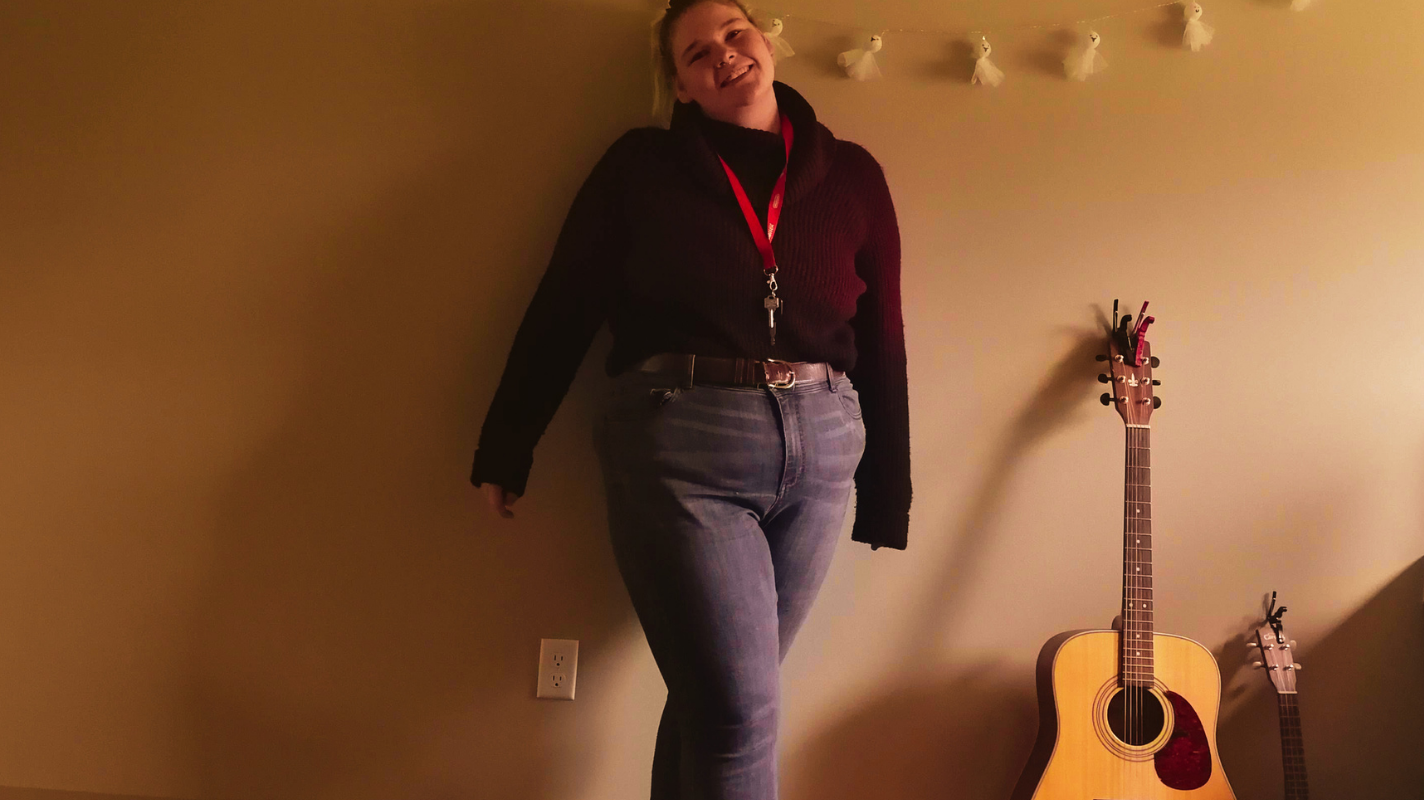 ---