During spring convocation each year, the University of Lethbridge awards medals to recognize graduate and undergraduate academic achievement and performance. The recipients of these medals are the most distinguished graduates in their faculty or program.
Monica Lockett (BA '22) is the recipient of the 2022 undergraduate gold medal (arts) for the Faculty of Arts & Science. Towards the end of her degree, Monica completed an honours thesis, which examined the professional identity of rural Albertan journalists as they navigate the expectations of journalistic objectivity and distance with those of interpersonal relationships in smaller, tight-knit communities, and in the broader context of challenges in the industry as a whole. She was awarded the Canadian Sociology Association's Outstanding Student Award in addition to several other awards in support of her research, including a Chinook Summer Research Award, a Serving Communities in Partnership grant, and a grant from the Lethbridge Public Interest Research Group.
💡
Monica is presenting
"I'm a little bit like a small-town preacher, these people are my congregation": Conducting professional journalism in rural Alberta communities on October 21, 2022 at 2 p.m. as part of the Department of Sociology Speaker Series. Learn more and register to attend on Zoom.
What does this academic recognition mean to you?
This academic recognition means so much to me. After working hard during my degree and pushing myself to try new experiences and explore my interests, I was truly shocked to learn that I had received the medal. It marks the accomplishments I've made and is a wonderful cap to my undergraduate journey.
What is your most memorable ULethbridge experience?
My most memorable experience has to be when I decided I wanted to write a paper for presentation at my first academic conference. It was the 2019 Interdisciplinary Workshop on Protest and Civil Disobedience, organized by Dr. Katharina Stevens. I did an independent study with Dr. Stevens to write the paper, and ended up presenting the work at several other conferences and even turned it into a journal article! This experience fuelled my passion for research and writing, which I continued during the rest of my studies.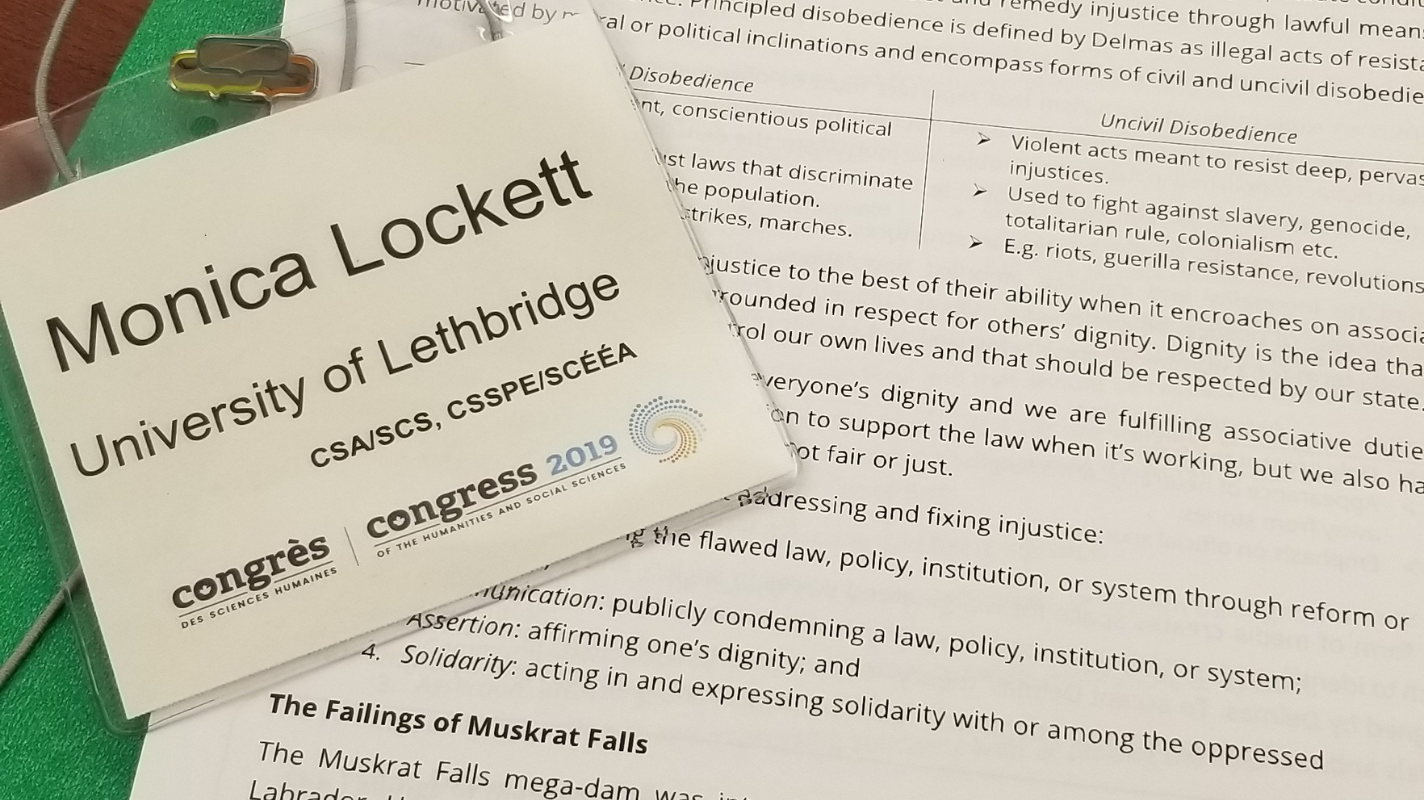 What is the most important lesson you learned during your time at ULethbridge?
The most important lesson I learned is to always have an open mind. Trying new experiences, attending new events, or taking on different projects really shaped my studies and helped me to find my passions.
Is there someone specific who had an important influence on your ULethbridge experience?
Drs. Katharina Stevens, Athena Elafros and Muriel Mellow had a significant impact during my studies. Their support has been instrumental to all of my achievements. I also want to give kudos to Jenny Oseen in the Department of Sociology; the support and guidance she gives to students are truly wonderful!
What are your hopes/plans for the future?
I am taking a few years to work before applying for graduate school. I am working in a role I love that inspires me to continue with graduate education when the time comes. For now, I am enjoying not having to study for midterms!
What advice would you give those who are about to begin their journey at ULethbridge?
Try new things! There are so many things that are offered here, whether it is events, clubs, volunteer opportunities or research opportunities. Explore what the institution has to offer and you may be surprised by what you discover!
Congratulations, Monica!
☎️
Welcome to the ULethbridge Alumni Family... Don't forget to call!
Stay connected with classmates, share your successes, mentor future ULethbridge students and enjoy Alumni perks and benefits!
Update your contact information with
Alumni Relations
.
Find us on
Facebook
,
Instagram
or
LinkedIn
Read more
about your fellow alumni