Joe Babey has been a student leader on the University of Lethbridge Calgary Campus since 2015. Joe has helped to create community with the Calgary Management Students' Society (MSS), and furthered his commitment by taking on the ULSU Calgary Campus representative role for the 2019/2020 school year.
Joe began his uLethbridge journey back in 2015 and is working towards a Bachelor of Management in Marketing. "I chose the ulethbridge Calgary Campus because of the unique opportunity to work full-time while earning my degree in the evening," explains Joe.
"The Calgary Campus has a more intimate and personal way of learning than a traditional campus. I have access to my instructors, and the mature learning environment has benefited my learning experience and added value to my degree."
The flexible evening course delivery at the Calgary Campus has enabled Joe to take full advantage of the opportunities available to students, such as joining the Calgary Management Students' Society and the co-operative education program.
"Being in the co-op program has been an excellent experience for me thus far. I feel that is has opened so many doors for me by helping me get my foot in the door and gain some experience in my field of study," says Joe.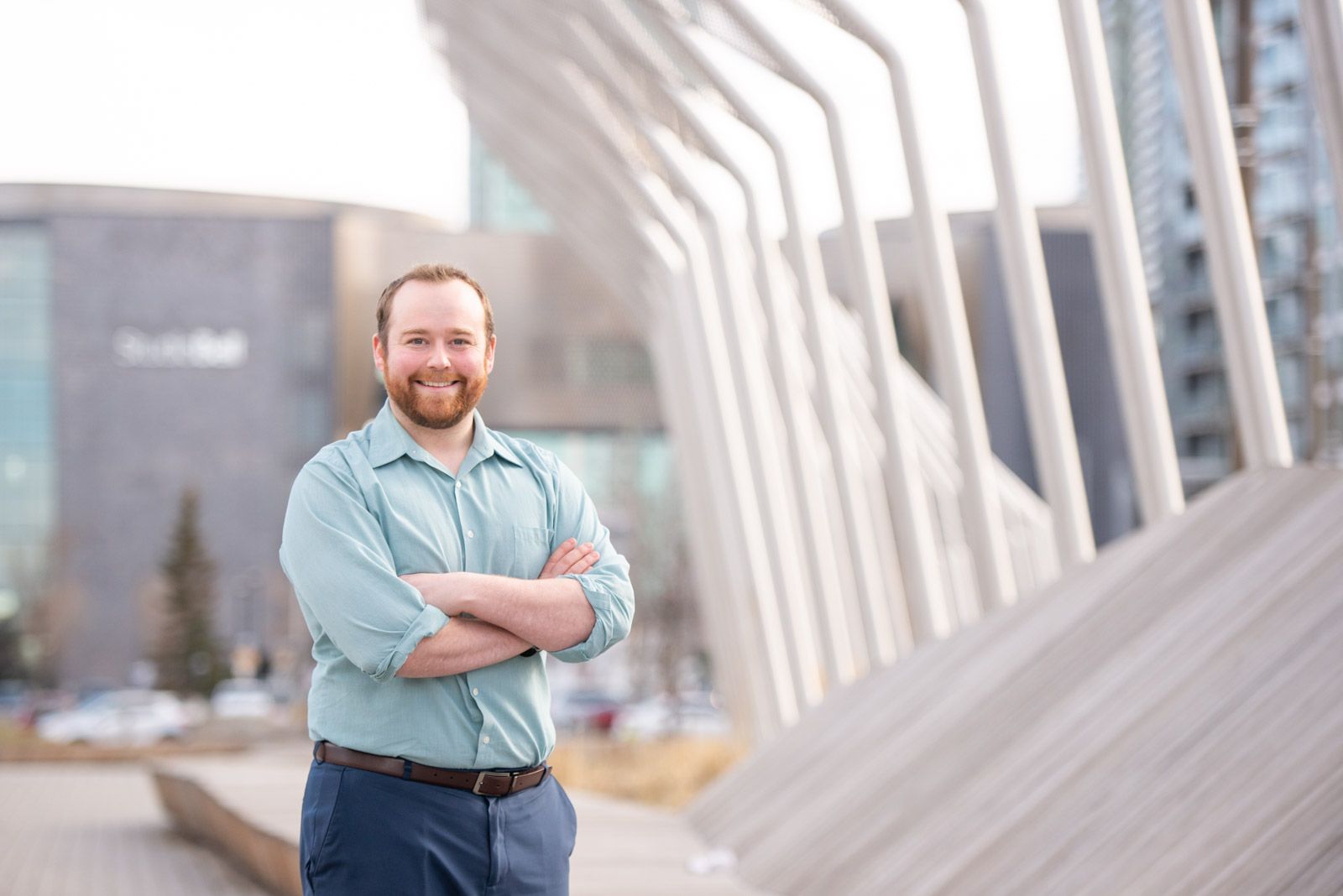 Getting involved on campus helped Joe earn a year-long work term with Husky as their Consumer Loyalty Co-op Student. His dedication also played a large part in the Calgary MSS club earning the uLethbridge Students' Union Club of the Year. Joe and the MSS volunteered more than 150 hours, raised over $1,100 towards men's and women's health, served over 3,000 meals at the Calgary Drop-In Centre and Calgary Food Bank, giving back to the Calgary community. On our campus, Joe and the MSS club have created community through their social networking events and their annual Year End Banquets.
If there's one thing  that Joe would recommend to a current uLethbridge student, it would be getting involved on campus and in the community.
"The best thing I have done so far at the Calgary Campus is getting involved. Becoming a member of the Calgary Management Students' Society has opened the door to so many new relationships, and has helped me grow as a student and professional. The Calgary MSS allowed me to apply my knowledge and enhance my skills, all while building community."