Laurie Elliott began her University of Lethbridge Calgary Campus journey back in 2017, working towards a Bachelor of Management degree with the Dhillon School of Business. She chose the uLethbridge Calgary Campus because of its flexible delivery with classes taking place in the evenings.
"I was referred to uLethbridge by my friends, who spoke highly of the university, and I liked the flexibility of the classes on the Calgary Campus," explains Laurie. "I would be taking classes with many other students who were also working full-time, and that appealed to me," explains Laurie.
With almost 10 years of experience working with non-profits for almost 10 years, Laurie is currently a program coordinator with Carya, a local non-profit offering counselling and development services to Calgarians. In addition to Carya, she also works casually with the Calgary Humane Society in the incoming animals department. Her major is human resources, an area she plans on using to create value not only for herself but others.
"My goal is to be able to use my education to empower non-profit organizations, and to be a voice for the great work that they do. I feel that people are our most valuable and precious resource, and I think companies can make a real difference in people's lives. So, my goal is to have a career in human resources that will allow me to make a positive impact on those around me," says Laurie.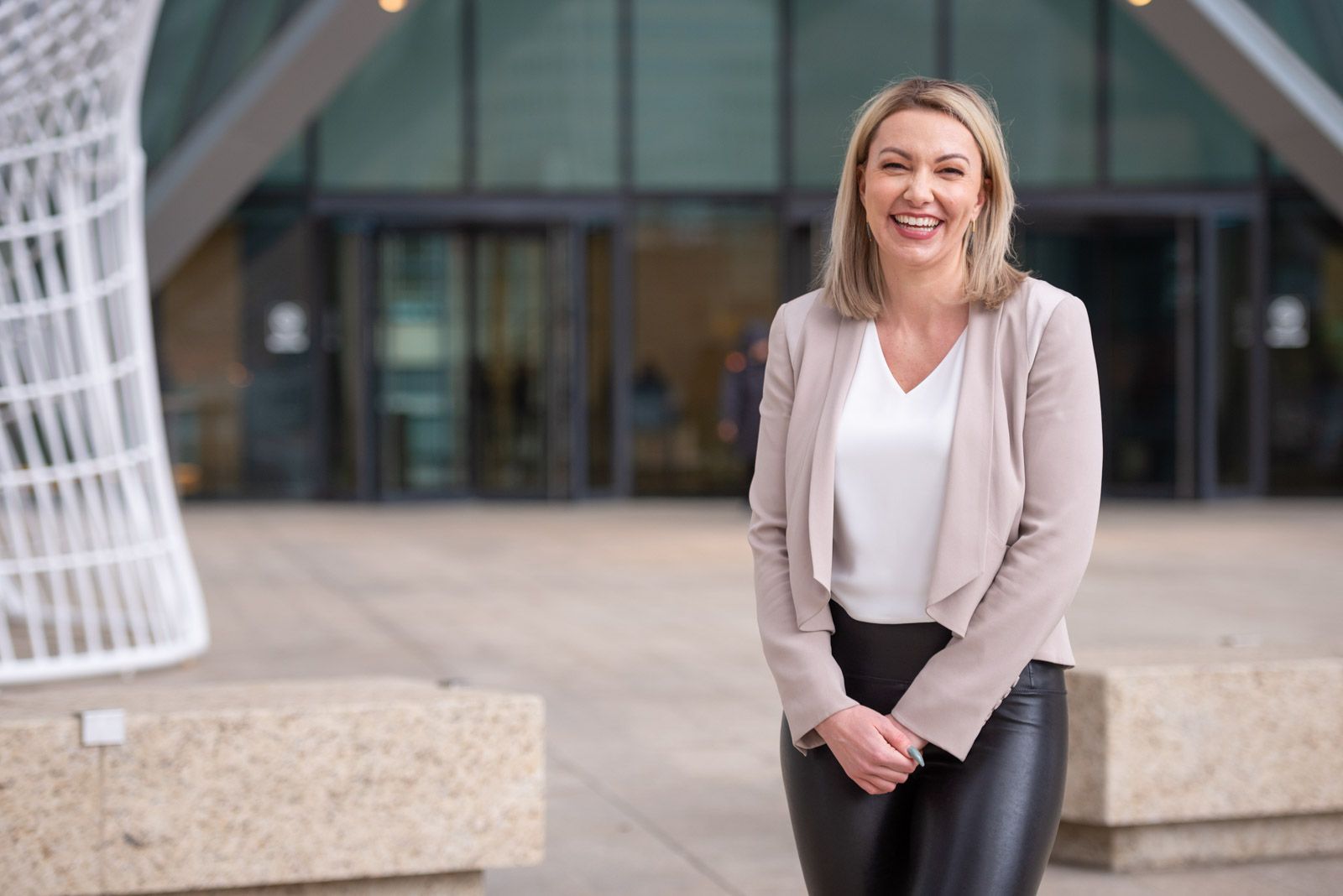 In the Spring 2019 semester, Laurie joined the Dhillon School of Business Co-operative Education program, hoping to put her degree into action, and get more specialized real-world experience.
"uLethbridge provides the most up to date and relevant information, which is what students need in this ever-changing, fast paced world. Real world experience is vital to our success after graduation and that is something the U of L and the co-op program provides, and I am really excited for this opportunity!" Laurie enthuses.
The Dhillon School of Business Bachelor of Management in Human Resources Management and Labour Relations is accredited by the Chartered Professional in Human Resources (CPHR), helping students, like Laurie, to be successful after graduation, which adds value to the community.
Learn more about Bachelor of Management in Human Resources Management and Labour Relations.