Through the establishment of scholarships and the development of programs, your support helps students become global citizens who think critically, communicate thoughtfully, engage in creativity an act in ways that better the world around them.
The Bridge Prize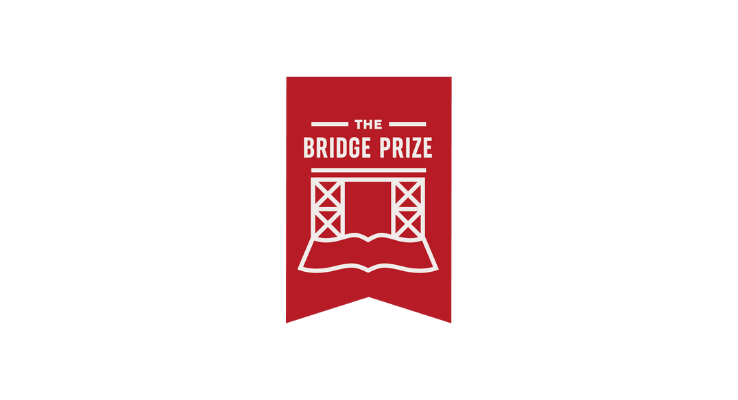 Early in 2019, the University of Lethbridge School of Liberal Education launched one of Canada's richest short story fiction writing awards in Canada, thanks to the generosity and vision of long-time donor and alumnus, Terry Whitehead (BA '94).
"The Bridge Prize is intended to inspire and motivate the next generation of Canadian writers," says Whitehead, who pledged to fund the competition for 10 years.
When the competition closed in January 2020, the competition garnered national media attention and a total of 340 manuscripts, representing 61 post-secondary institutions from nine provinces — a truly national competition.
In the fall of 2020, Sara de Waal, a master's student from the University of British Columbia, became the inaugural Bridge Prize winner, receiving $7,500, while the three finalists all earned $1,000. The Walrus and Munro's Books in Victoria, B.C., also sponsor The Bridge Prize. It is Canada's richest post-secondary writing prize.
The competition continues to take place every two years to celebrate excellence in the literary arts, nurture aspiring student writers and support the transition between student writing to  professional literary art.
The pan-Canadian jury for the 2022 competition consists of Joan Thomas, Bill Richardson, Lisa Moore, Waubgeshig Rice, Francesca Ekwuyasi and Sam Wiebe.
"With the prestigious jury we have compiled for the 2022 competition, the reputation of The Bridge Prize has grown tremendously and we expect to see a cross-country representation of aspiring writers take part once again," says Dr. Shelly Wismath, dean of the School of Liberal Education.
Submissions are accepted until Jan. 22, 2022, and the winners will be announced later in the year.
Emergency Student Bursary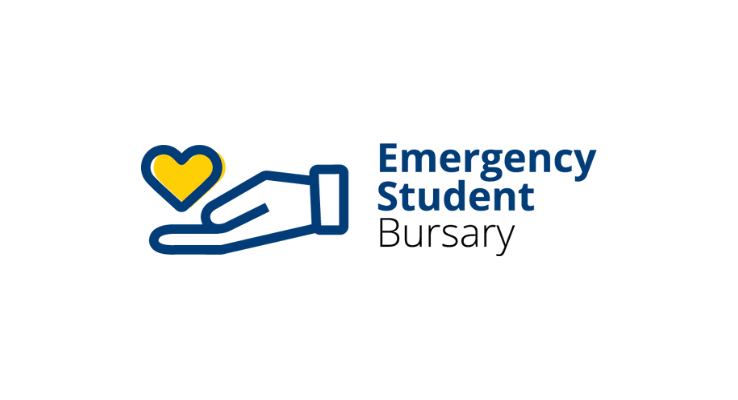 In the early weeks of the COVID-19 pandemic, it quickly became apparent that not all students were landing on their feet. An Emergency Student Bursary was established to supplement the already existing International Student Bursary and an appeal went out to the entire U of L family for help. In total, 132 donors raised $29,975 for the Emergency and International Emergency Bursaries, and 29 students received help from one of these two bursaries to date.
The bursary money helped me pay for rent and food until the Canada Emergency Student Benefit was released. I am so grateful that the University was there to help support me with my financial, mental and emotional needs. Thank you to all the donors who made those couple months more manageable because of their generous donations. - Anonymous student
It was really helpful as my wife needed an emergency surgery and I needed money. It helped me a lot. I want to say thank you very much to the donors. - Mohammad Hamidi, PhD Candidate
When my application was approved and the money issued within two days of submission, I was ecstatic, not only because of the quick turnaround, but this was my first year of full-time studies in which I didn't have a job, so of course the COVID-19 pandemic hit me really hard. I'd like to thank the donors, and everyone involved in setting up this support for students. I will be forever grateful. - Hjordis Hentschel, BMgt '20
Semester at Sea
The Brawn Family Foundation made a generous gift to create an endowment at the University of Lethbridge which will provide one $30,000 scholarship (CAN) per year for a University of Lethbridge student to participate in the Semester at Sea program.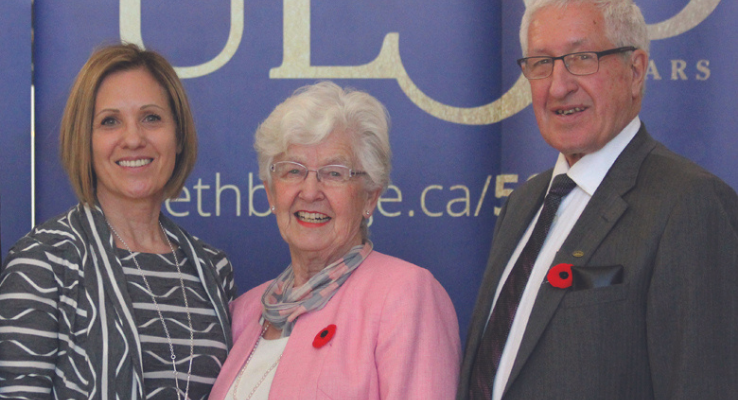 Semester at Sea is a once-in-a-lifetime chance to explore up to 15 countries in a single semester. Over the course of 100-110 days, students learn from leading faculty and international experts, engage in hands-on field experiences and service projects in every destination, and earn academic credit.
Kelley Buckley (BASc (BA) '84), director of the foundation and one of Dr. Robert Brawn's (LLD '16) daughters, participated in Semester at Sea, as did her sister, her own children and her sister's children. They wanted to share the opportunity to participate in the powerful program with other U of L students through the Brawn Family Foundation.
Since 2018, three students, Amanda Sakundiak, Mackenzie Salmon and Jaime VanderBerg, have set sail on the adventure of a lifetime. Benjamin Jansen was the successful applicant for 2020.
Education Changes the World
United by a shared motto "Education changes the world," the World University Service Canada (WUSC) committee at the University of Lethbridge has worked tremendously hard to help refugee students receive an education. The student club worked tirelessly to make the sponsorship of a refugee student a permanent program at the U of L, garnering the support of the student body to add a small $2 fee to tuition each semester to collectively bring a refugee student to the University each year and changing lives for generations to come.
Their philosophy is shared by Dr. Al Barnhill, an international educator and former U of L professor, who made a significant gift to establish an endowment to help student refugees beyond their first year of study at the U of L.
So far, three students have been awarded the WUSC Refugee Bursary Award: Abdullah Mouslii (BFA - New Media '21), Alier Dot Alier, a bachelor of science student majoring in neuroscience, and Sampson Hussein, a bachelor of management student majoring in finance.
"Thank you so much for your generous donations to WUSC; your support made it possible for me to continue to stay in school and achieve high grades," says Alier. "The donation has made it easy for me to focus on working hard at school without having to do labour jobs during the school year. People like you have inspired me to always give a helping hand to members of my community and engage myself in voluntary services."
Mouslii, the inaugural bursary recipient, graduated from ULethbridge in 2021.
Dr. Rita L Irwin Contributes to Art Education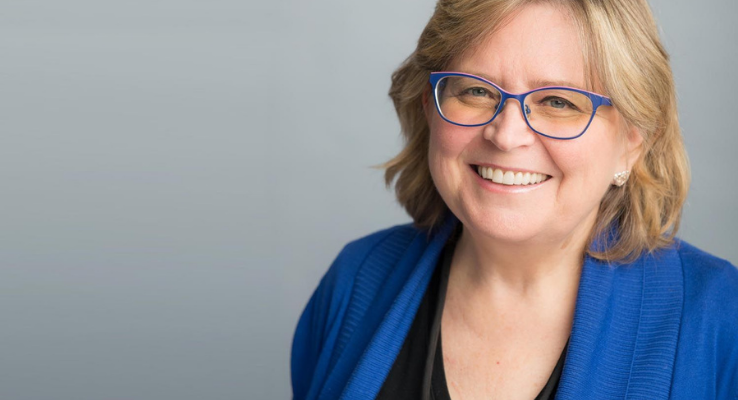 Distinguished alumna, Dr. Rita L. Irwin (BEd '77, DipEd '84) treasures the education she received as a student in the University of Lethbridge's Faculty of Education. As someone who has walked the path that current education students are following, Rita knows how valuable timely financial support can be.
With that in mind, she is happy to assist future teachers along the road to their careers through the Rita L. Irwin Scholarship for Art Education. The $1,000 award was created to encourage students continuing in a Bachelor of Education program with a major in Art Education.

Last year's winner of the Rita L. Irwin Scholarship, Kenzie (Campbell) Groenheide, expresses her gratitude for the award in this way:
Thank you very much for choosing me as a recipient for this scholarship. It was incredibly unexpected and relieved a lot of financial stress going into the new school year by covering different costs with tuition, especially with it being such a difficult year with COVID and lack of work. I appreciate it so much.
Being future-ready through Insight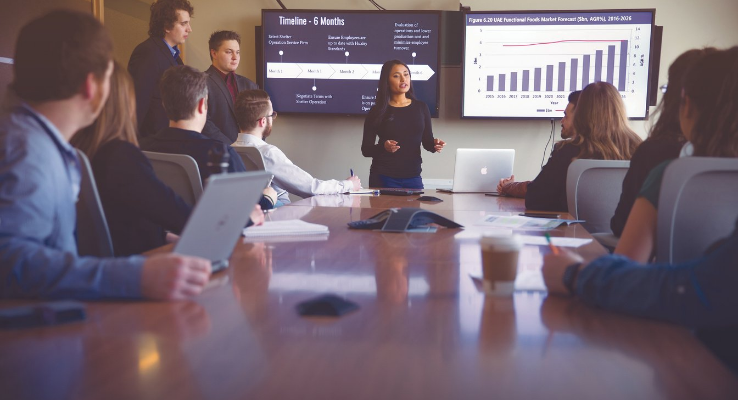 The Dhillon School of Business, with support from MNP and the CPA Education Fund, is readying its students for the changing nature of the business world by introducing the Insight Series. A six micro-course seminar program, its focus is on enhancing critical thinking, curiosity, creativity, communication and emotional intelligence in a professional context.
Dhillon School of Business Scholarship Dinner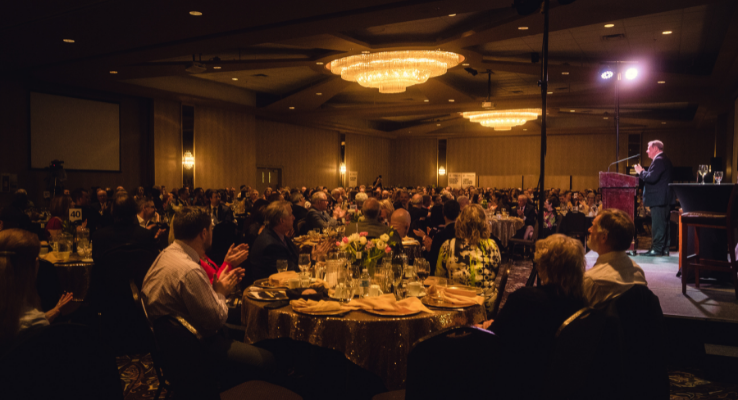 For over 30 years the Dhillon School of Business has been acknowledging the contributions of outstanding community members while simultaneously creating financial support for students.
Each year, one or more honourees are selected in recognition of their leadership, achievements and commitment to the communities they serve. Net proceeds from the dinner are then used to create an annual scholarship in the name of the honouree(s). To date, almost $2 million has been raised for student scholarships through this event, enabling around 700 students to focus on their studies and become shining contributors in communities both locally and abroad.
"It was an honour to be chosen for the Art Batty Scholarship," says first-year Bachelor of Management student Eli Huery. "I cannot express just how liberating the funding has been towards my pursuit of higher education. I have been able to focus more on my studies and put in the best effort I can without worrying about my ability to afford tuition and other expenses. In other words, I can truly "shine" as a student at the University of Lethbridge."
The next Dhillon School of Business Scholarship Dinner is set to celebrate the Perry family, who own and operate the sustainably focused, award-winning Perry Family Farm established in 1909.
Ric Suggitt Women's Rugby Memorial Award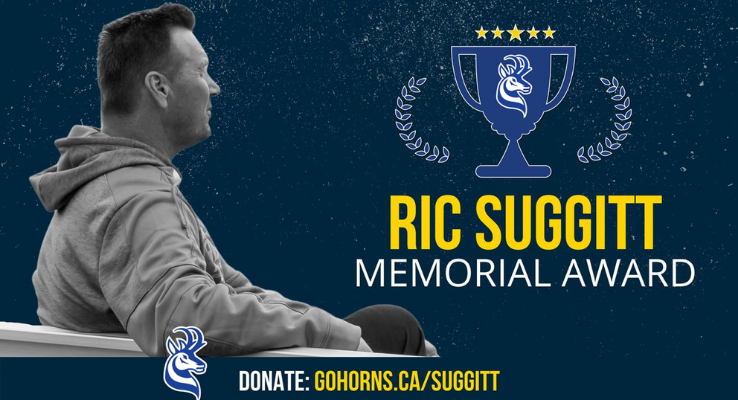 As the head coach of three seasons for the Pronghorn women's rugby team, Ric Suggitt's impact reverberated through the program, department and community and continues to have a lasting effect to this day.

Suggitt joined the Pronghorns from the USA National Women's Sevens program in 2015. His impact was immediate, leading the rugby program to a surprising return to the national championship tournament. His influence away from the sport remains.

Suggitt became an immediate mentor among his peers within Pronghorn Athletics, both coaches and administrators, striving to make the entire program better.

Following his sudden passing in the summer of 2017, the Ric Suggitt Women's Rugby Memorial Award was established thanks to generous donor. The award provides a yearly scholarship to a Pronghorn women's rugby player who demonstrates outstanding leadership both on and off the field.
Within the Lethbridge community, Suggitt's influence has been well documented, spotlighted by his mentorship of Logan Boulet. Following Ric's passing and learning of his organ donation, Logan decided to follow Ric's lead and let his family know he wanted to be a donor on his 21st birthday. This decision ultimately led to the Logan Boulet effect following the Humboldt Bronco tragedy and exponentially expanded organ donors in Canada and around the world.
The Boulet family have had deep ties to the Pronghorn family for more than 30 years and are matching donations up to $2,727.27 of the Ric Suggitt Women's Rugby Memorial Award. Logan's mother Bernie (BEd '88) played for the Pronghorn women's soccer team, his father Toby (BEd '89, MEd '04) is one of the founders and long-time manager of the Pronghorn rugby team, while his sister Mariko (BSc '17) played one season with the rugby program.

"Ric had an amazing impact on many people," says the Boulet family. "However, his impact on our son Logan has grown to exponential proportions by the decision of Ric and his family that inspired Logan to become an organ donor if he too passed and we all know the story too well."
Caitlin Sears, a fifth-year Bachelor of Health Science, Public Health student, received the award in 2020.
"Thank you for your support," she says. "The financial assistance has enabled me to excel in athletics, academics and personally while in school without having to worry about money. The stress relief that is provided by knowing that a student doesn't have to worry about finding the money to pay for their school is a relief that I cannot put into words."
Jasminn Berteotti Award for Work-Integrated Learning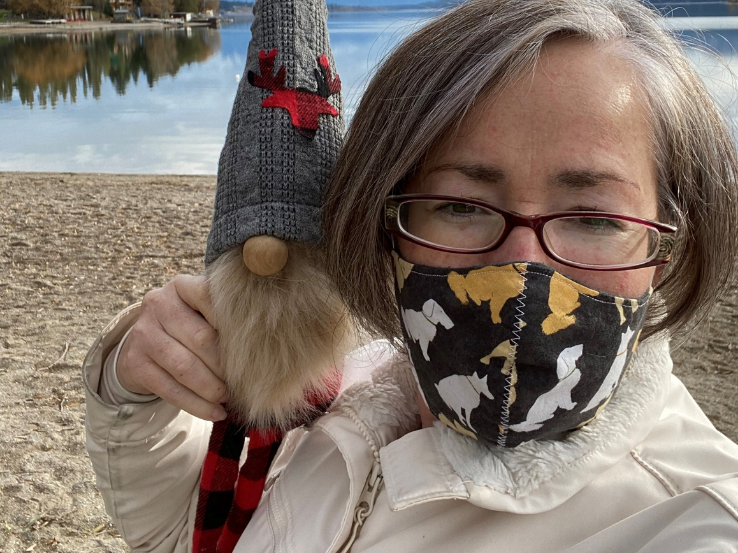 Jasminn Berteotti (BSc '96) is a passionate advocate for work-integrated learning programs, specifically co-operative education and applied studies. She worked tirelessly to support student success at the University of Lethbridge over a brilliant 22-year career. During this time, Jasminn established a growing network of academic, community and industry partnerships that will have a tremendous impact on the lives of students now and far into the future.
Due to ongoing health concerns, Jasminn retired from her position as academic director of the Career Bridge Centre for Work-Integrated Learning and Career Development in 2021 to focus on her health and spending time with her family.
Jasminn's friends, family and colleagues established the Jasminn Berteotti Award for Work-Integrated Learning in honour of her decades of impact at ULethbridge.

This annual award will support a student by covering the cost of a Co-op work-term fee or Applied Studies course registration fee for one semester. It is open to full-time graduate and undergraduate students enrolled in a Work-Integrated Learning program at the University of Lethbridge.
My hope is that this award will continue our work in some small way, helping students discover joy through education and experience. - Jasminn Berteotti.
The Chandler Family Award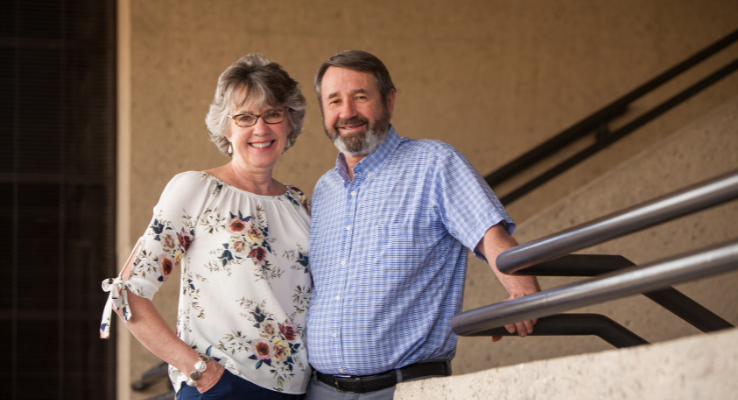 Nadine and Don Chandler have advocated for inclusiveness ever since their son Randy was born with an intellectual disability more than 40 years ago, and now they've established an award that will help provide inclusive learning opportunities at the University of Lethbridge.
The Chandler Family Award is a two-part endowment. The Chandler Family Inclusion Fund will assist students with developmental or intellectual disabilities or an academic staff member who enables the participation of these individuals in the University community. If there are no applicants to the Fund, the annual proceeds go to support the Chandler Family Inclusion Award, which is given to an undergraduate or graduate student who has shown outstanding leadership in the areas of developmental or intellectual disability or who has shown initiative to improve the lives of these individuals.
"We wanted to create opportunities that wouldn't otherwise be there," says Don, past president of the U of L Alumni Association (2009-2011) and a 2005 inductee into the Alumni Honour Society.
So far, three students have received the award multiple times.
"The Chandler Family Inclusion Award has had an invaluable impact on the recipients and the campus community," says Janelle Dyck (BMgt '97), the inclusive post-secondary education coordinator at the University of Lethbridge. "The award has alleviated some of the financial burden, allowed students to focus on social connections, build on confidence, and work towards achieving their vision for a meaningful and inclusive future."
Pronghorn 50 Campaign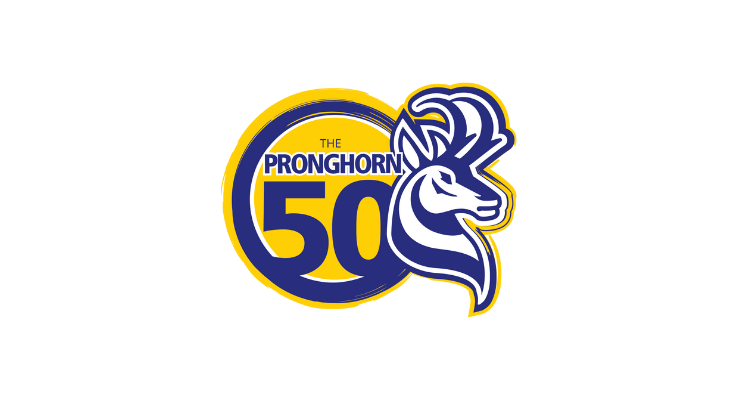 As part of uLethbridge's 50th anniversary celebrations in 2017, the Pronghorn 50 campaign connected with alumni and raised money for each of the athletic teams. Over the course of the anniversary year, 105 participants contributed $65,000 to Pronghorn Athletics, helping support program scholarships, program enhancement and team operations.
"I participate in Pronghorn 50 because of a quote from a wise person about 20 years ago. He said to me, 'I can never give back to rugby what it has given to me.' I often think about this when I am asked about giving to sport – and of course you could substitute any sport for rugby in that message," says JJ Ondrus (BSc/BEd '04), Women's Rugby alumna. "I know that someone in the past gave back to the program so that I could participate in it and now it's my turn to give back so that others can have the opportunities that I was given."
---
SHINE: The Campaign for the University of Lethbridge launched in 2018 with two main goals: to significantly increase engagement opportunities for alumni and community members and to raise $100 million to propel the entire region forward. Thanks to your support, we have surpassed these goals. More than 20,000 alumni are now actively engaged with the University and, thanks to the incredible generosity of 11,000 donors who made 33,000 gifts, we have raised more than $103 million.
Thank you for joining us to take bold steps toward a brighter future together.