Vanessa participated in the Spanish Summer Immersion Program in 2018 and right after she travelled to France for a full semester exchange. Studying abroad help her develop professionally, academically and personally. Read about her experience!
Why did you choose your program and destination?
I chose these programs because I wanted to travel and see both Spain and France for their vibrant culture and food. As well as further my language capabilities.
What was the most memorable experience of your time abroad?
The most memorable experience from Spain was having potluck dinners with almost every one at the apartment complex, we were having so much fun that the cops came to shut us down! So we moved inside and played games all night.
Something from France that brings me great memories would be the hospitality that my host family provided. For dinner, we had soup to start, our main course then dessert every single night!
Were there any challenges? How did you overcome or cope with them?
Challenges? This is travelling after all... In France, the first morning of class I had to get to school by bike; it was about 20 mins away if you knew the way. All of a sudden something happened with the back tire and it wouldn't pedal any more. On top of that it was raining out, so I had to lug this bike with me the whole way to school. Luckily, I found my way and after the hour introductory class, I called my host mum and communicated to her what had happened, and she came to pick me and the bike up. As we arrived at home there was a big POP! The back tire had popped. Let's say that I later got a bus pass.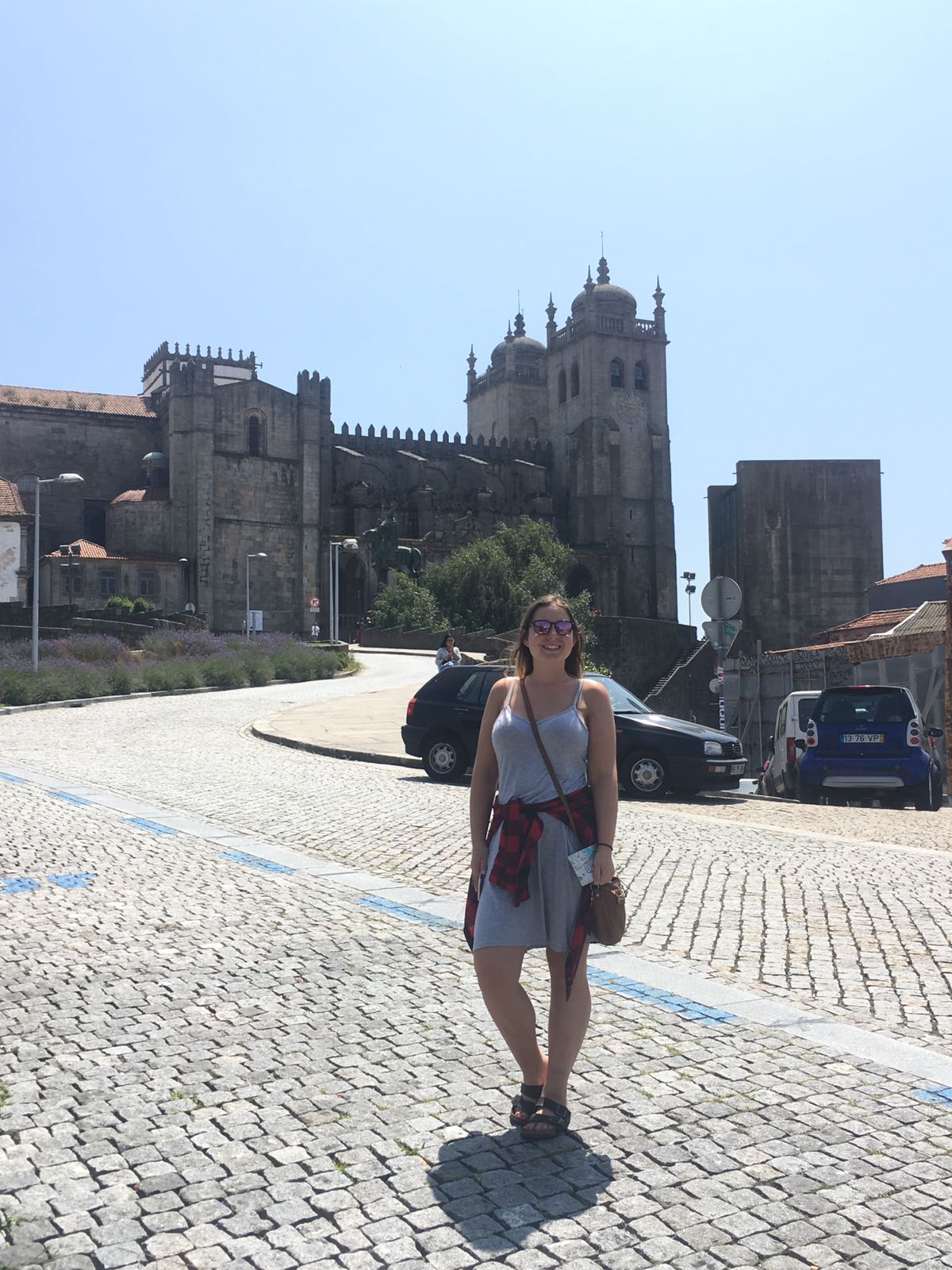 Has this education abroad experience helped you personally, academically or professionally?
I have grown in all three of these areas immensely. Personally, I stepped out of my comfort zone and became more social. Academically, I have improved in both languages, in my accent, and my comfort level when speaking them. Professionally, I am currently a learning pod tutor for French immersion grades 1 and 2, which I love, and feel that I wouldn't be near as qualified if I hadn't studied abroad.
What was your experience like when you returned home?
When I returned home, I noticed that people weren't as friendly. They were polite because they had to be, but there wasn't an appreciation for it like in both France and Spain. For example, on the busses everyone greets the bus driver and thanks them as they get off at their stop. As well as, everyone greets each other whether they know them or not.
If you could do it all over again, what would you do differently?
If I could do it all over again I wouldn't change a thing. I am a big believer in everything happens for a reason.
Would you recommend trying an education abroad program to other students?
I would recommend trying an education abroad program, and I do to everyone I meet. It has shaped me into the person I am today.
My advice would be, don't be afraid to make mistakes or mess up and try new things! You will never get this experience again so make the most of it before its a distant memory.