Toni Craig (MEd '23) pursued a Master of Education to better serve the junior and senior high school students she teaches. As she prepares to walk the stage at Spring 2023 Convocation, Craig is sharing her story and encouraging other educators to take the plunge and continue their learning journeys.
The most important lesson I learned during my time as a graduate student at ULethbridge was the importance of continued education and pursuit of science-based best practices. This lesson was made possible by expert tutelage from giants in the fields of education and neuroscience, and enriched by participation with an amazing cohort of inspirational educators.
Meet Toni. Adventurous. Determined. Unapologetically altruistic.
Hometown: Fairview, Alberta
Program: Master of Education (General) Teaching, Learning, and Neuroscience
Why did you choose to pursue graduate studies at ULethbridge?
I have always been motivated to seek knowledge and experiences that will enable me to grow and learn, both personally and professionally, not solely for my own benefit, but for that of my students. The University of Lethbridge offered an undeniably unique opportunity to study the scientific underpinnings of teaching, learning, and thriving in an educational context. This was an opportunity to learn and apply valuable knowledge and skills that could not be passed up.
What does your research focus on? What do you hope your research will accomplish?
My research was focused on the unique and sensitive stage of typical adolescent neurodevelopment and the implications for teaching and learning in a social-educational setting, such as public school. I believe that it is essential for all educators working with adolescents to have an understanding of this sensitive age of neuroplasticity and their vital role in supporting the development of the foundational skills and attitudes that will create a positive growth trajectory and lead to thriving in adulthood.
I hope by creating a web-based repository of research-informed knowledge, implications for pedagogy and practical strategies proves inspirational and useful for educators of adolescent learners. I also hope the site grows with feedback and input from other educators passionate about developing knowledge, skills and strategies to support public school students and help them thrive.
What is your most memorable ULethbridge experience?
The intention was to start at ULethbridge the Summer 2020 term, but COVID-19 prevented us from meeting in person until the final year of our program. Meeting my cohort, attending on-campus classes, and fully immersing myself in the academic experience at ULethbridge were all highlights of my graduate studies.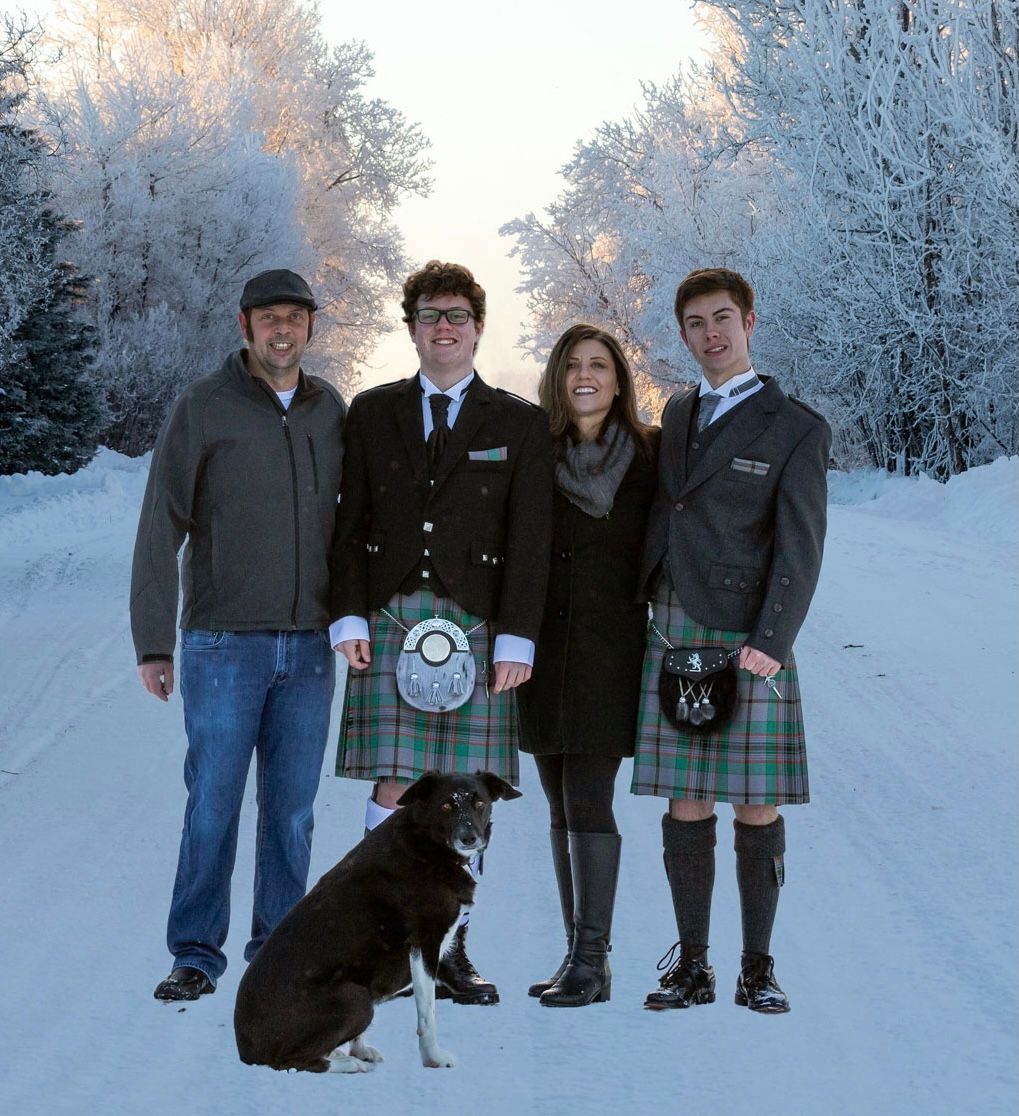 Is there someone specific who had an important influence on your ULethbridge experience?
So many people who have had an important influence on my ULethbridge experience. Dr. Richelle Marynowski, whose unwavering optimism and belief that I could, and should, challenge myself and create a website for teachers, was my mentor.
Dr. Jeffrey MacCormack was instrumental in improving my academic writing (clarity through specificity) and introducing me to the concepts of self-determination and thriving, which became foundational to my research.
Finally, Dr. Robbin Gibb was and continues to be my inspiration. Her brilliance, practical optimism, youthful energy, and unmatched passion for her work, both at the university and in the community, is awe-inspiring. Everyone Dr. Gibb encounters, from her rats to her students, feels her genuine empathy and thrives in her presence.
What are your hopes and plans for the future?
Currently, I am content to apply what I have learned in graduate studies in my role as an educator in a junior/senior high school.
Next year, I will be stepping into a Vice Principal role in a rural K-12 school where I intend to support teachers and students in developing the knowledge, skills, and attitudes necessary to thrive in the educational setting. In the future, I hope to continue to support educators with professional learning focused on teaching, learning, and neuroscience.
What advice would you like to give those who are about to begin their journey at ULethbridge?
Do it. As educators, it is our responsibility to continue our learning journey and grow our knowledge and skills to keep abreast with science-based best practices and pedagogy. The University of Lethbridge is an ideal place to begin, or continue, your educational adventure.
☎️
Welcome to the ULethbridge Alumni Family! Remember to stay in touch.
Stay connected with classmates, share your successes, mentor future ULethbridge students and enjoy Alumni perks and benefits!
Update your contact information with
Alumni Relations
.
Find us on
Facebook
,
Instagram
or
LinkedIn
Read more
about your fellow alumni.