Taylor Molstad (MEd '23) will walk the stage at Spring 2023 Convocation and receive the School of Graduate Studies Medal of Merit, Master of Education. She says the most important lesson she learned as a graduate student centres on the importance of nurturing curiosity and embracing the spirit of exploration.
It's about keeping that flame of wonder alive, constantly asking those intriguing questions that haven't found their answers yet, and dedicating ourselves wholeheartedly to answering them. This lesson has taught me to truly appreciate the incredible privilege of having the opportunity to nurture my curiosity and delve into my own research.
Meet Taylor. Compassionate. Thoughtful. Sagittarius.
Hometown: Calgary, Alberta
Program: Master of Education | Major: Counselling Psychology
What does this academic recognition mean to you?
I am deeply honoured to be recognized alongside outstanding students and faculty. It is a rare privilege to be acknowledged in this way, and I am grateful beyond words for the nomination and the award itself.
This award holds tremendous significance for me, especially considering that my thesis focused on academic outcomes for individuals who have experienced sexual violence. It is a validation of my academic journey and a testament to the importance of research in this field. It inspires me to continue my research, contribute to the academic community, and advocate for those affected by sexual violence.
What is your most memorable ULethbridge experience?
Due to the pandemic, my entire uLethbridge experience was online, so, unfortunately, I did not spend my time on campus. However, my cohort was truly fantastic at connecting despite the distance. I remember meeting folks who lived in Calgary in my program for the first time and feeling so grateful to be surrounded by a group of people who shared my same passion for learning and science! While I may not have set foot on campus during my time at uLethbridge, the experience that will stand out most vividly will undoubtedly be the moment I walk across the stage to receive my degree and the accompanying award.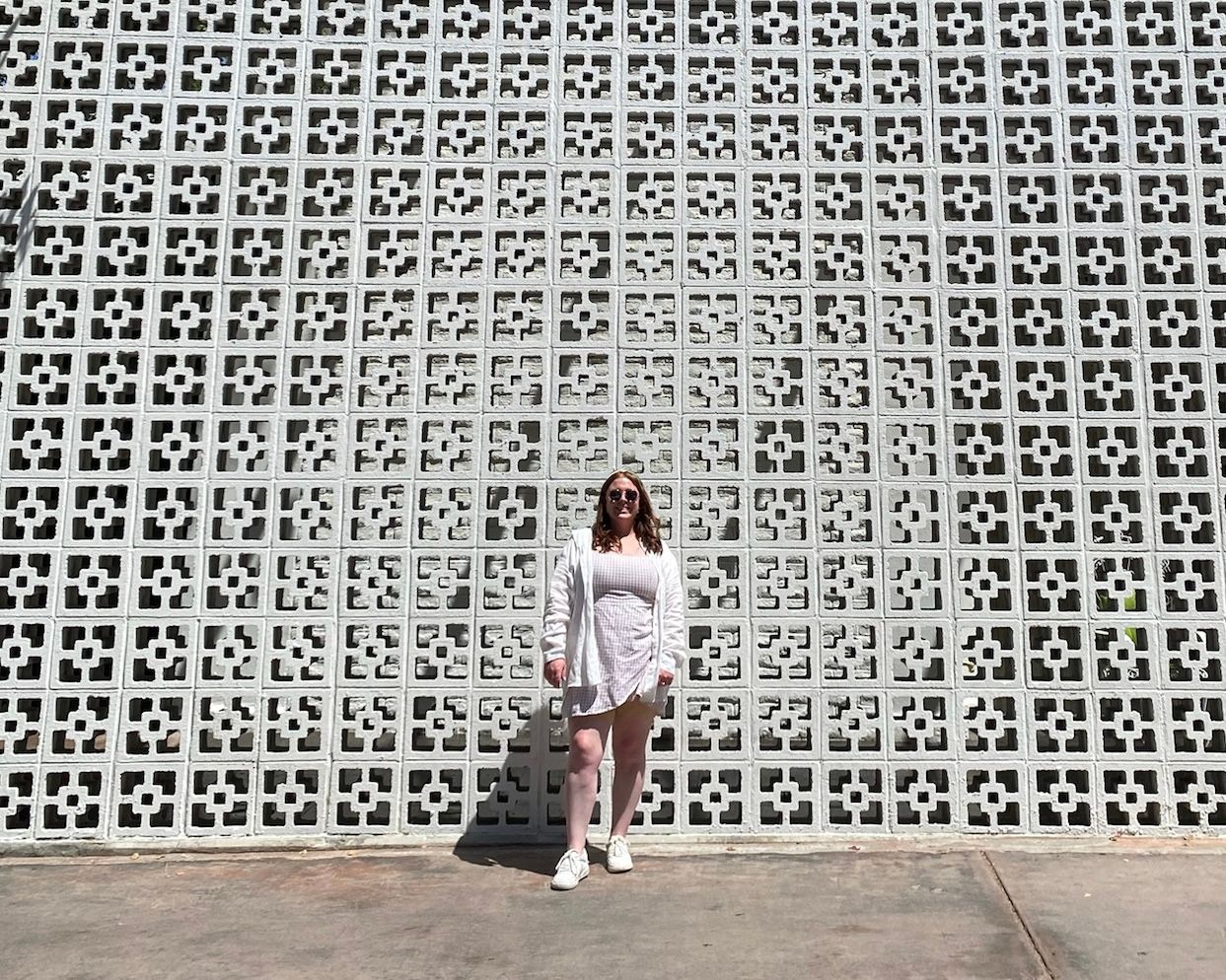 Is there someone specific who had an important influence on your ULethbridge experience?
I was incredibly lucky to have an amazing supervisor, Dr. Toupey Luft. Her genuine care and guidance were truly invaluable, giving me the freedom to explore different paths and shape my research to be everything I hoped it would be.
Despite my tendency to become overzealous and take on too many things at once, Dr. Luft struck the perfect balance between granting me independence to learn and grow, while ensuring that I never felt disheartened or faced failure alone.
I consider myself incredibly fortunate to have had her as my supervisor, and she made my time at ULethbridge so much better than I could have hoped for!
What are your hopes/plans for the future?
I am currently in the process of registering as a Provisional Registered Psychologist, embarking on the path to becoming a Registered Psychologist in Alberta. In my journey, I have set my sights on completing my Dialectical Behavioural Therapy-Linehan Board of Certification training and becoming a Certified Intuitive Eating Counsellor, as I would like to work with clients who are looking for support with eating disorders, trauma related to sexual violence, and Borderline Personality Disorder.
Looking ahead, my future academic plans include publishing my thesis and a paper I authored on ethical considerations when working with individuals with Borderline Personality Disorder. In the long term, one of my greatest aspirations is to pursue a PhD in Clinical Psychology. This would allow me to delve deeper into the subject of sexual violence, combining my research endeavours with the practical knowledge gained from working directly with individuals affected by this issue.
What advice would you give those who are about to begin their journey at ULethbridge?
If I could offer one valuable piece of advice to those embarking on their academic journey, it would be this: take a moment to pause and embrace the beauty in the process of learning. University life can easily whisk you away in a whirlwind of overwhelming expectations and it is easy to be hard on yourself. This makes it hard to stay present and appreciate your time being a student. Reflecting on my own experience, I wish that I had spent more time enjoying the uncertainty rather than doing everything in my power to avoid it. So, my advice is to not only endure university, but find joy in your whole time in university, even the messy and unpredictable parts, as much as possible.
Congratulations, Taylor!
☎️
Welcome to the ULethbridge Alumni Family! Remember to stay in touch.
Stay connected with classmates, share your successes, mentor future ULethbridge students and enjoy Alumni perks and benefits!
Update your contact information with
Alumni Relations
.
Find us on
Facebook
,
Instagram
or
LinkedIn
Read more
about your fellow alumni.