For University of Lethbridge student Annalise Bexte (BA/BEd), a trip to Europe this spring wasn't just an opportunity to learn about history, but also experience it.
She was one of three ULethbridge students, accompanied by history professor Dr. Amy Shaw, who toured battlefields, cemeteries and memorials in Belgium and France to gain a better understanding of the role Canadians played in the liberation of Europe in the World Wars.
Bexte, who is going into her third year of study, says a two-week battlefield study tour brought the classroom lessons she's received to life, and allowed her to view things through a different lens.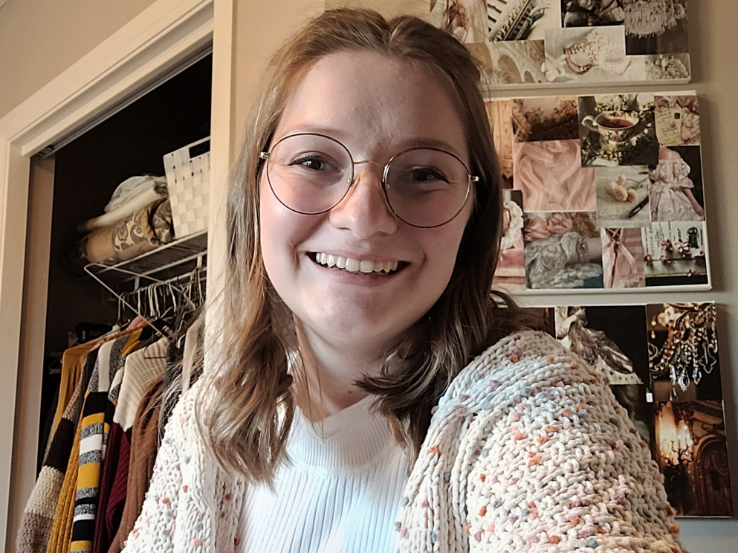 "You hear the numbers of how many people died in this battle or that battle, but then when you're actually standing at Tyne Cot – which is the biggest World War I Commonwealth cemetery – it's insane to see the number of graves there," she says, of the importance of physical connection. "It's like anything you do. It's better to do it in order to learn it. If you're trying to learn how to ride a horse, you go and ride a horse."
The study tour was the first offered by the Canadian Battlefields Foundation since 2019, due to the COVID-19 pandemic, with 24 students from across the country selected. The students were accompanied by six guides/facilitators on a tour of First World War sites including the Somme and Vimy Ridge. They were then split into two smaller groups to visit significant Second World War locales, with the ULethbridge itinerary including Dieppe and Normandy.
Matthew Braisher (BA '23) couldn't speak highly enough of his experience on the tour. His anxiety over the seminar aspect and the prospect of doing a prerequisite presentation on a fallen soldier almost convinced him to not apply for the opportunity, although the reality proved much more positive.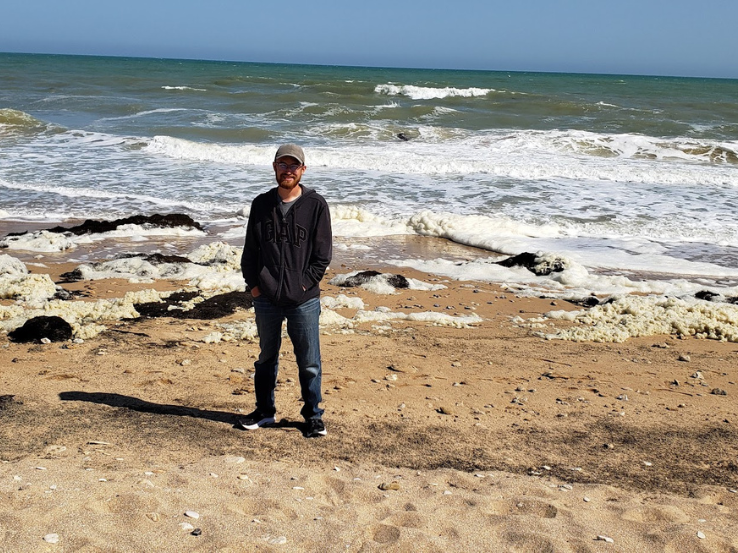 "There was a lot less pressure than I thought there'd be, and I feel like over the course of the trip I definitely stepped out of my shell a lot more," says Braisher, who's now more confident about presenting a master's degree thesis. "I feel like I'm a lot less shy than I was before the trip."
Cheyenne Clow (BA '23) experienced several "light bulb" moments during the tour, including a greater understanding of the term 'over the top' as she peeked up from a First World War trench to see a desolate stretch of no man's land ahead. The ability to "see, feel and smell" the reality of war resulted in a glowing endorsement of the battlefield study tour, as long as the applicant is in it for the right reasons.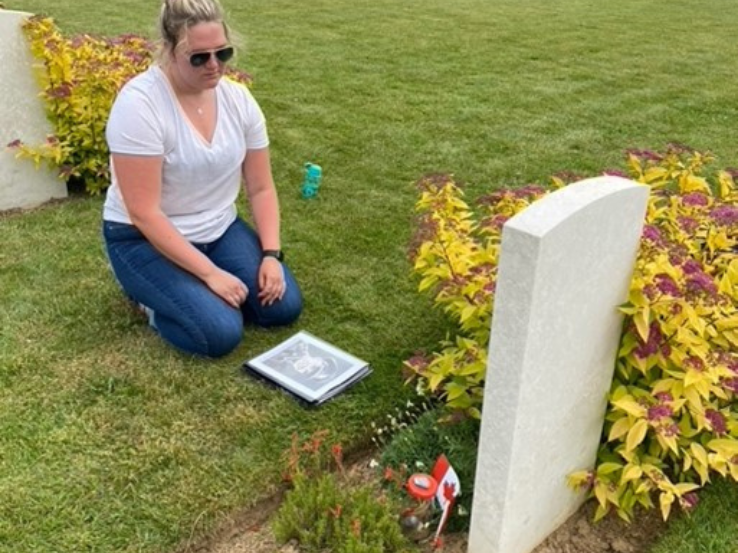 "You're not going to like it if you're looking for a European backpacking trip," she says. "This is not it. This is about history, and it's unlike any other educational experience you'll have."
Shaw had her own, pre-trip homework to do so she could provide some context at the battlefields the group was to visit, as much of her classroom instruction has focused on the impact of war on the home front.
Her experiences on her first-ever tour – whether it was the impact of the stirring, nightly vigil for fallen soldiers at the Menin Gate memorial near Ypres, Belgium, or lengthy conversations with students on long bus rides – should prove beneficial in class.
"If you've been teaching a course for a while, you can sort of fall into patterns. This provided me with a new perspective, and gives me new angles to think about things," says Shaw.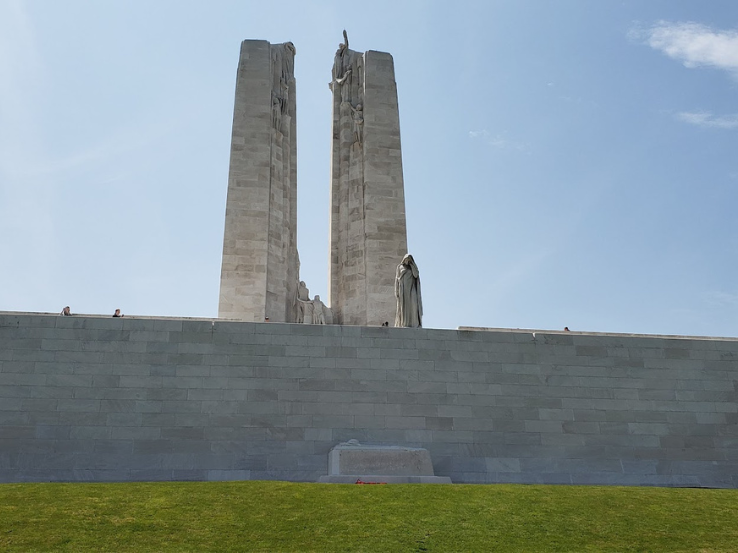 😎
Get more than a degree at
ULethbridge
:
- Paid work terms
- Hands-on career & research experience
- International study
- Awards, scholarships and a range of student support
Learn how!