How a uLethbridge alumna went from never holding a camera, to Canada's top young producer in just 10 years
Gianna Isabella (BFA – New Media '10) knew she wanted to write, but didn't know what kind of classes to take or what kind of writing she wanted to do, so she enrolled in a few English classes at the University of Lethbridge. After meeting the Dean of the Faculty of Fine Arts, Chez Skinner, he invited her to check out a student exhibition.
"I saw a bunch of students making a movie, and I thought, 'Woah, people can make movies here?" said Isabella. "I was immediately drawn to it. I applied to the New Media program the next day."
Starting in New Media felt like an uphill battle, not having the same technical level as the other students. "I had never seen a camera, let alone used one prior to that," admitted Isabella. "I was really starting from the bottom, but I felt a lot of support from the department, from my professors. They saw that I was very driven to do this, so I felt comfortable starting out on the journey."
Ten years later, Isabella was named Canadian Media Producer's Association Emerging Producer. Her resume includes credits on Oscar award-winning Interstellar, The Revenant and Disney's A Wrinkle in Time. Her first feature film under her new company Gate 67 Films, The Curse of Audrey Earnshaw, produced by Isabella, debuts October 9 in theatres across Canada and select US locations.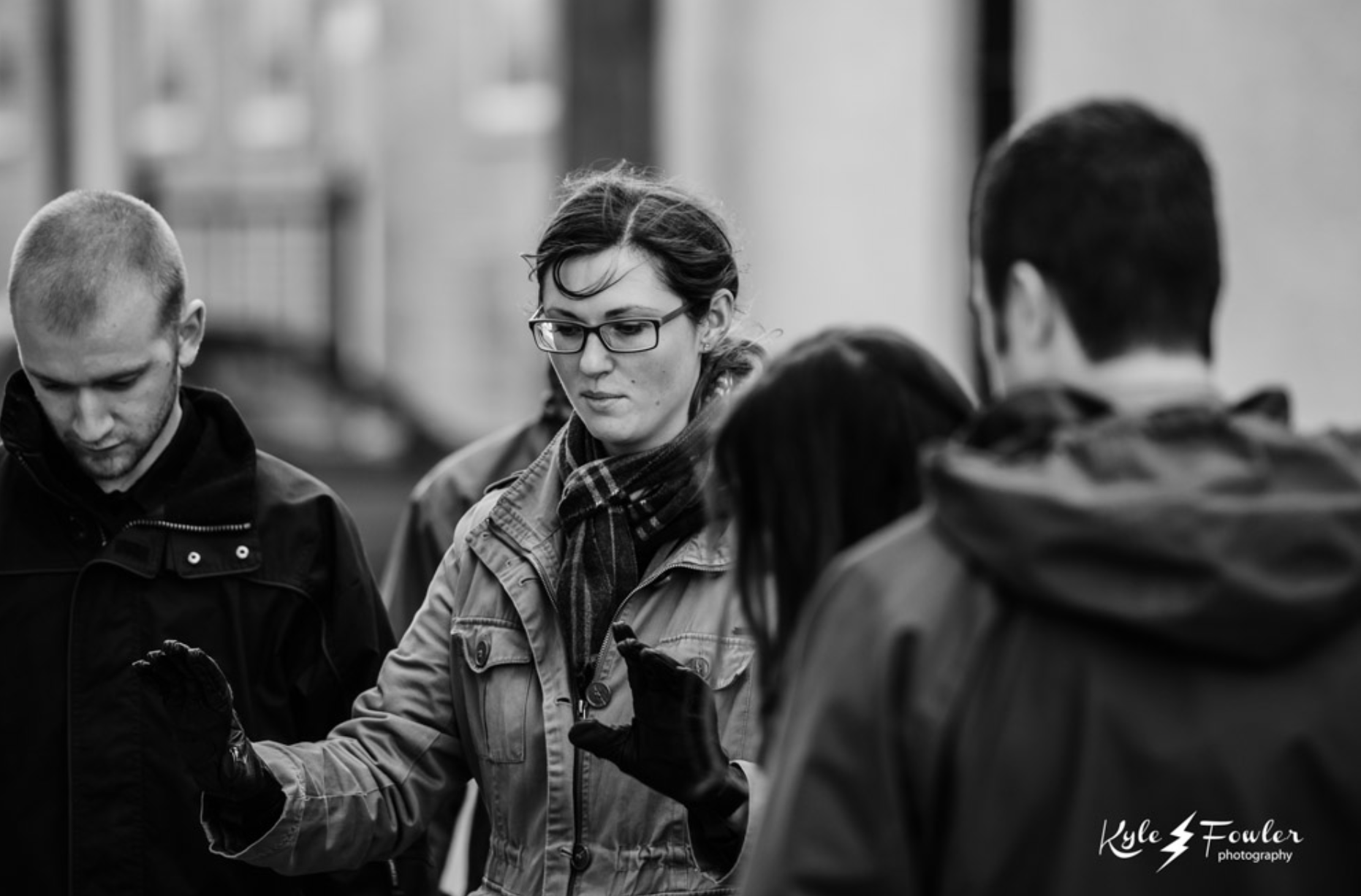 "Going from never using a camera to being on a set and being able to do the job as needed, it would have been easy to give up," admits Isabella. "So, my greatest advice to anyone is don't give up, just keep going. You can risk failure and from those failures you are going to learn."
Isabella admits that her first few films could be considered failures that she learned from. "I failed in the sense that I wanted my taste to match my skill, but it didn't match yet, because I was still learning. I learned that it takes time and practice and you have to keep working at it and eventually each step gets you closer. Each failure is one step closer to success."
Isabella credits her time at uLethbridge for many things, including introducing her to many creative partners that she continues to collaborate with today. Blake Evernden (MFA – New Media '15) provided special effects for The Curse of Audrey Earnshaw and Thilo Schaller, former Digital Audio Arts instructor, provided the score.
"(The collaborations) started with that initial thought of, I don't know what I'm doing so I need to find someone that does know what they're doing," said Isabella. "Once I found that person, someone who is still a good friend today, Leslie Ohene-Adjei (BFA – New Media '16), I just asked him if he'd film a movie for me. Then I went to (Drama professor) Douglas MacArthur's Acting for the Camera class and asked if there were any students that would be interested in doing a little film, and we shot my first movie in my parents' garage."
To this day Isabella continues to call on these collaborators. "Everyone from professors to students to alumni, there were a lot of people from the University of Lethbridge involved and still to this day it continues growing," said Isabella. "There's more people to meet as each year goes by, and because of such a great time (at uLethbridge) it just became easy to continue to invite those people for collaborations, and to work with them again is always fun."