Science is foundational to the Indigenous paradigm and Indigenous people have been doing science since time immemorial. ~ Dr. Michelle Hogue
Dr. Michelle M. Hogue holds a Bachelor of Science (BSc), a Bachelor of Laboratory Technology (BLT), a Master of Education (MEd) and a PhD in First Nations Curriculum, Educational Research and Narrative. She began her ULethbridge career in chemistry and biochemistry nearly 30 years ago, and is now an associate professor and the Indigenous Student Success Cohort Program Coordinator. She finds balance through her passion for running and sees her three daughters as real-life superheroes.
What is your area of study?
Originally chemistry and biochemistry, then science education and Indigenous curriculum development in science, technology, engineering and research (STEM).
What excites you about science?
I love the relationships in science. How all things are related and inter-related. The relationships of everyday life can be extended to explain, through metaphor, a difficult subject such as chemistry. If students see the concepts we are trying to teach as just "normal" life, this makes it so much less daunting. Science broadly speaking is the "chemistry" of all things.
What sparked your interest in science?
The body and the beauty of the environment and our place in it. I always thought I would be a doctor or an environmentalist. I've been a long-distance runner since I've been 13 and it is the beauty of the land and running on it that has always grounded me. Is that science?
Tell us about the first time you felt really excited about what you were learning in science.
I have always been fascinated by science from the time I was a little girl but in grade six I had a fantastic science teacher who was so excited about science. I was drawn between science and writing but at the time I went to school it wasn't a "girl" thing so often there was a push away from science. But in grade nine there were two chemistry classes, one with a very popular "sexy" male teacher and the second with a hard-ass woman teacher whose class everyone tried to avoid. I ended up in the latter and it was the best class I ever took because she made it engaging, relevant, hands on and hard as hell but I really learned and loved it. She challenged us rather than spoon fed us unlike the other "popular" teacher. I was hooked after that.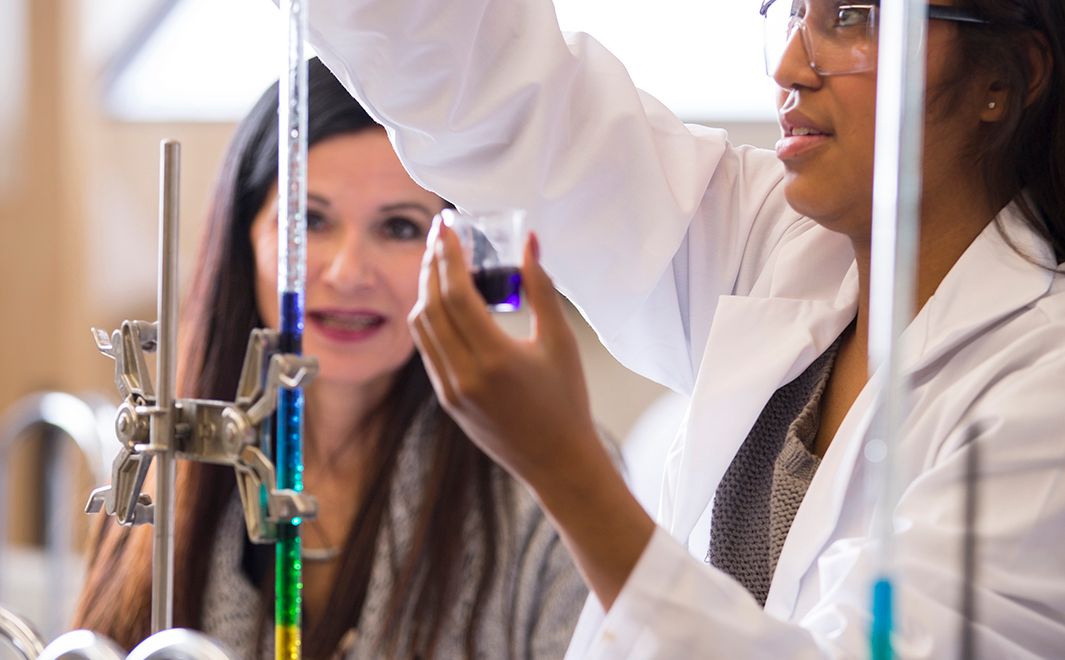 What do you hope to accomplish through your scientific research and/or work?
There is this adage that science doesn't exist in the Indigenous paradigm and that Indigenous people CAN'T succeed in science. But science is foundational to the Indigenous paradigm and Indigenous people have been doing science since time immemorial. How science is compartmentalized and taught in the "white-Western" system is the colonial roadblock. I want to dispel the myth that Indigenous peoples CAN'T do science (title of my book of successful Indigenous ppl) and open doors of access, engagement and place for Indigenous Ways of Knowing and Learning in STEM.
What words of inspiration would you like to share with the next generation of women & girls in science?
You've got this!!!
😎
Get more than a degree at
ULethbridge
:
- Paid work terms
- Hands-on career & research experience
- International study
- Awards, scholarships and a range of student support
Learn how!