In declaring 2023 The Year of Chava Rosenfarb (LLD '06), the city where she was born, Lodz, Poland, honoured the Holocaust survivor in what would have been her 100th year.
She was 17 years old and developing her talents as a writer in 1940 when the ghetto was established. After surviving the Lodz ghetto and the Auschwitz and Bergen-Belsen concentration camps, Rosenfarb came to Canada and made her mark as a novelist who wrote in Yiddish. Her fiction centres on Jewish life in Lodz and in the Lodz ghetto.
Among the celebrations planned to fete the author were an academic conference, a reception at the Canadian Embassy in Warsaw and a street naming event during the week of October 17. Her daughter Goldie Morgentaler, University of Lethbridge Professor Emerita of English, attended and delivered a talk at the conference.
In addition to Morgentaler, several members of the family, including her brother and cousin spoke at the conference. After a reception at the Canadian Embassy in Warsaw, they travelled to their ancestral home outside Lodz and attended the street-naming ceremony in what was once the ghetto.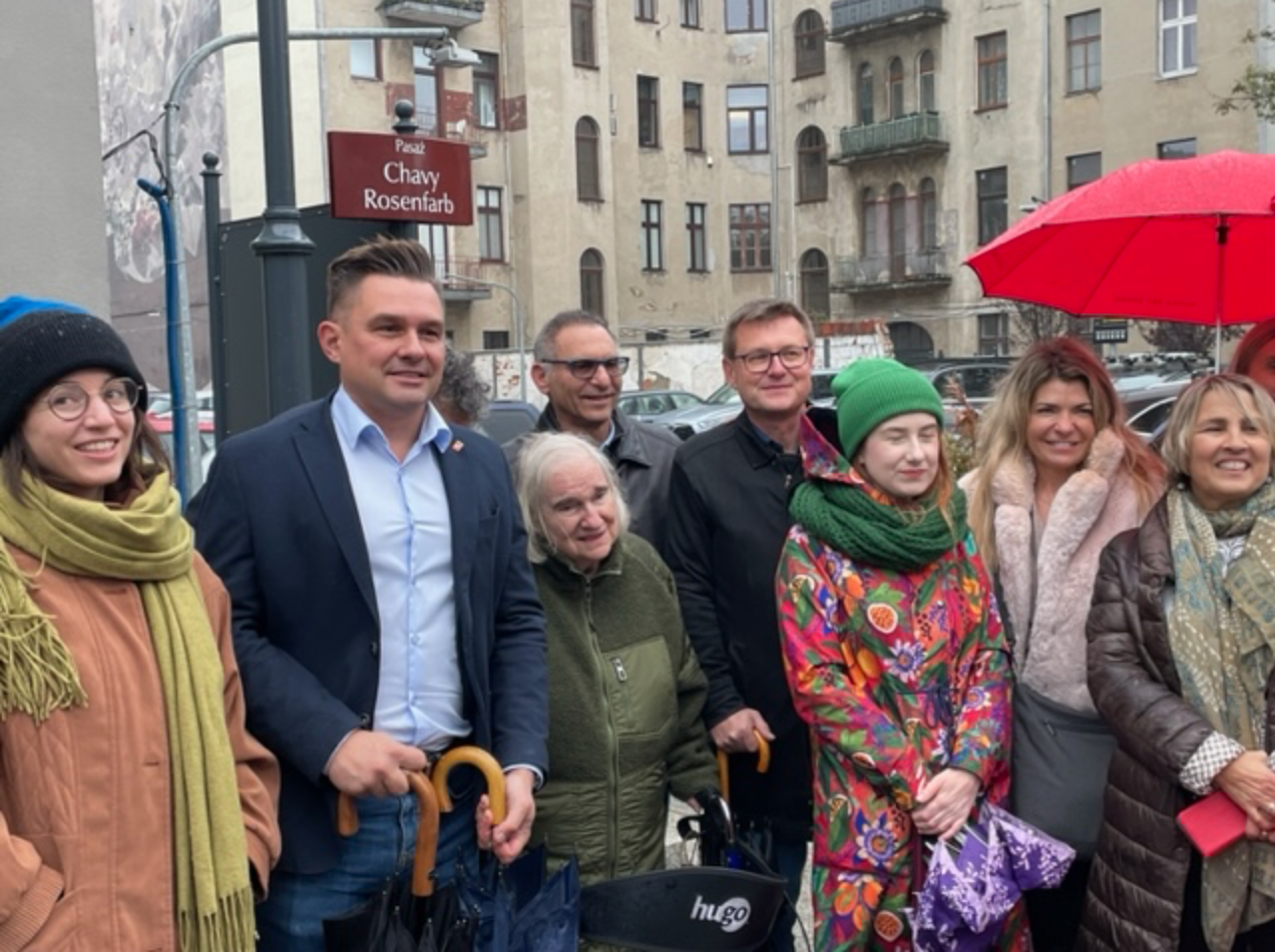 "It was really wonderful," says Morgentaler. "My mother would never in her life have imagined this kind of honour in a city where she never felt comfortable because there was so much anti-Semitism even before the Nazis arrived. She certainly never dreamed of being feted as a writer in the town of her birth even though almost all her novels are about Poland and most of them are set in Lodz."
Rosenfarb has translated her mother's works into English and they've also been translated into Polish. While Lodz had the second largest Jewish population next to Warsaw before the Second World War, only a few hundred Jews live in the city now. The Year of Chava Rosenfarb was organized mainly by Joanna Podolska, director of the Marek Edelman Dialogue Center, an organization dedicated to dialogue between Poles and Jews. Having Rosenfarb's works translated into Polish brings an awareness of the Jewish perspective on the war years to the Polish people.