Often an uncomfortable or taboo topic, the subject of death is one that deserves greater inquiry through creative research and practice.
Artist and Faculty of Fine Arts associate professor Mia van Leeuwen (Drama) is pursuing a multi-pronged research project that explores art-making that is death-facing, participating in a wider cultural movement to contemplate themes of death, dying and grief. Inspired by the ancient practice of memento mori, death is reconsidered through a secular and contemporary art practice.
van Leeuwen taught a special topics course, "Waking Death Through Art" this past semester, that was open to all fine arts students. Taking a cultural approach to the topic of death, the course explored the perspectives that the artistic imagination can offer to the inevitability that awaits us all.
The course also included several guest speakers from ULethbridge, like Annie Martin (Art), as well as graduate student Sonny Ray Day Rider and Dr. Arlan Schultz (Music) and Dr. Julia Brassolotto (Public Health). van Leeuwen says her interest in creating the course came from a desire to engage in a wider conversation about death as part of the process of art-making.
"Death is a pervasive theme in art. To broaden these conversations, I curated a series of guest speakers to share how the themes of death, grief and loss show up in their respective art practices and/or research programs. The course also included student directed projects that researched related topics, such as famous death scenes on screen and stage, taxidermy, historical plagues, memorial art, green burial and other alternatives to end of life practices."
The course offering ties into an event series that takes place in the fall. The Waking Death: Arts & Culture Event Series is a program of events that focus on death and related themes, bringing together audiences, artists and guest speakers. Anchored at Casa in downtown Lethbridge, the series is produced by the Waking Death Collective, a multidisciplinary trio of artists that include van Leeuwen, Annie Martin (Art) and alumna Shanell Papp (BFA '06). They come together with a shared interest in dialoguing about the themes of death, dying and grief, expressed in their respective artistic practices.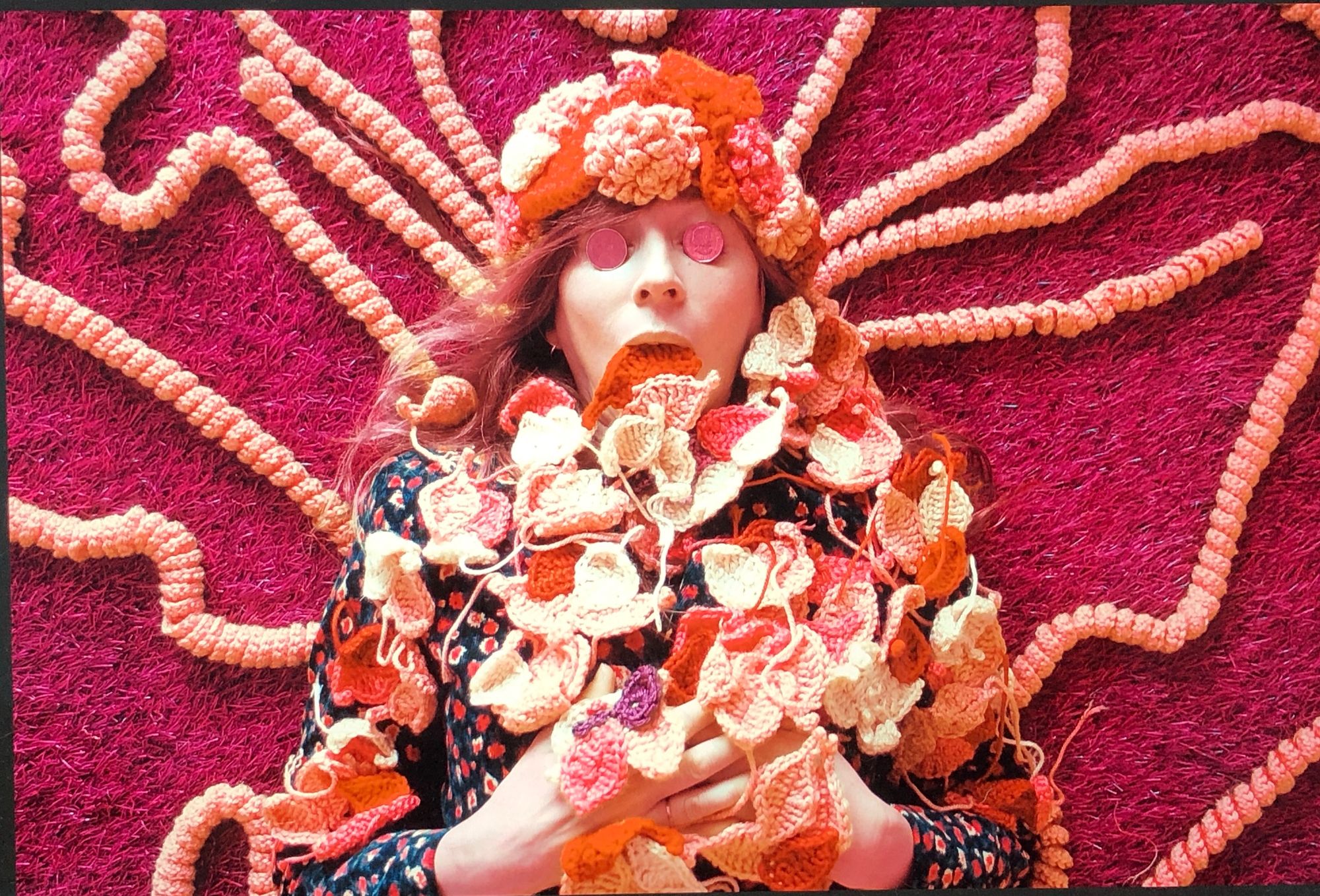 The series brings together audiences, artists, and guest speakers to muse on the topic through film screenings, knowledge sharing, speaker events and performances. For the series, the Waking Death Collective was awarded a $30,000 grant from the Canada Council for the Arts Public Outreach Fund, as well as a $5,000 grant from the City of Lethbridge Community Event Support program and additional in-kind support from the Allied Arts Council and ULethbridge.
"The arts have an important role to play in supporting people's communion with death and this series offers to create a space in which participating artists can share work with the larger community that reflects on our shared mortality," van Leeuwen says.
Inspired by the living funeral performance art of Andrew Henderson's "Taking it to the Grave", van Leeuwen says it sparked her interest in engaging with the public to consider creative and queering alternatives to end-of-life rituals and caused her to examine her own relationship with death and invite it into her art practice.
"A few years later, the 'How to Raise a Ghost' project began in 2019. The work engages in death studies research, collaborative artistic practice, contemplative solo-play, performance, photography, creative writing, and death dialogues with artists about their relationship to death."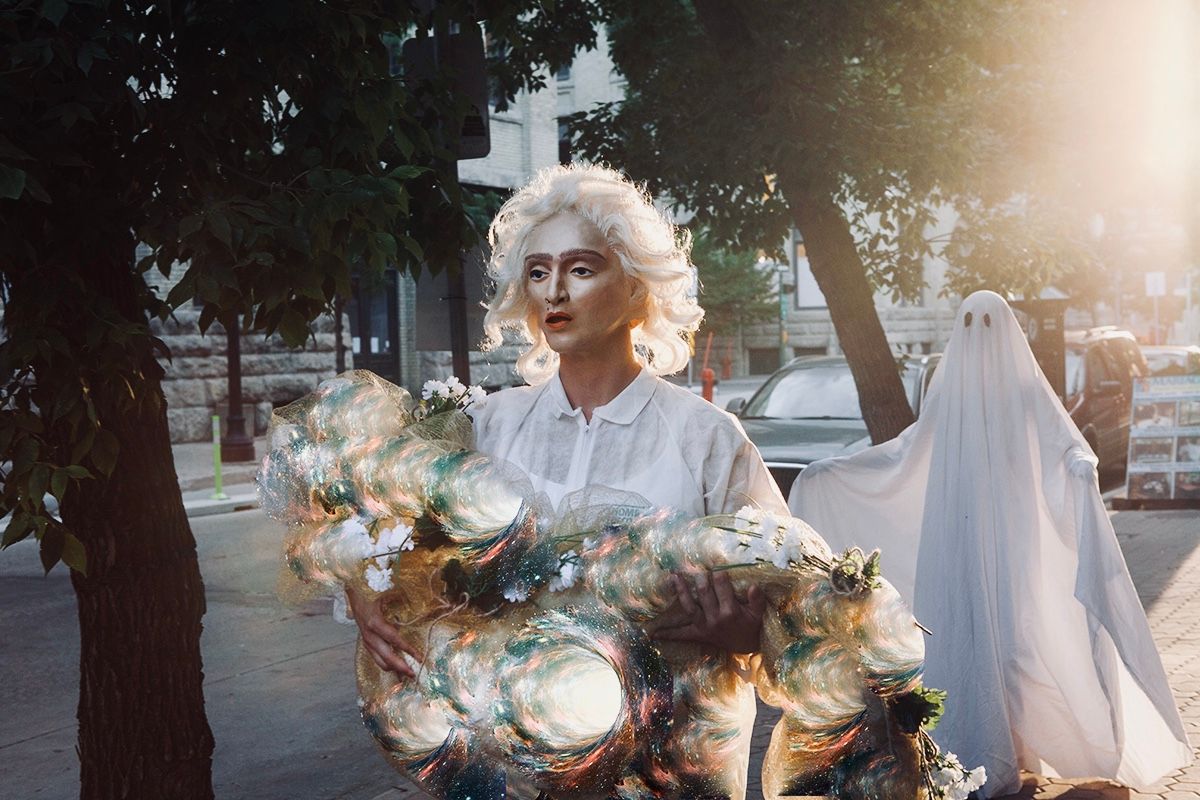 Programming for the Waking Death: Arts & Culture Event Series runs from September 9 to October 28, 2023, and will be free and accessible to the public. Additionally, local partnering organizations such as The Galt Museum & Archives and the Art NOW public speaker series at ULethbridge will also contribute programming to the series.
"Visitors to the Waking Death exhibition and audiences at the performances and other events will encounter a diverse and polyphonic range of reflections on death, dying and grief through a range of artistic forms," says Martin.
"We hope through this programming to offer a space for creative and empowered reflections on our shared mortality and the interweaving of life and death as natural and universal."