Sonny-Ray Day Rider's voyage to the first-ever Fine Arts Indigenous Graduate Admission Award began as a young child, in the warm presence of his paternal grandmother and the piano she had at her house.
"I was always into music. It's been my biggest passion since I was a child. I grew up with it," says Day Rider (BA '20). "For me, creating is a way of being. I don't think of it exactly as a process, it's more visceral, I guess. Something higher than me."
Day Rider followed his passion to the University of Lethbridge where he is pursuing a Master of Music in composition with supervisor, Dr. Arlan Schultz. After completing his undergraduate degree at uLethbridge, he knew he was in the right environment to continue his graduate education.
"I have a large support system here. Along with my family, I have supporters within the U of L community as well. Dr. Arlan Schultz is my mentor and supervisor," says Day Rider. "There is also Bente Hansen (BMus '86) who helped me with my piano lessons, and first year of theory – she's amazing."
The Indigenous Graduate Admission Award relieves the financial stress that comes with balancing graduate level studies, work and life in general.
"Any student is in financial need balancing work and school," admits Day Rider. "Last semester I was working quite a bit and dealing with some personal stuff on top of my schoolwork."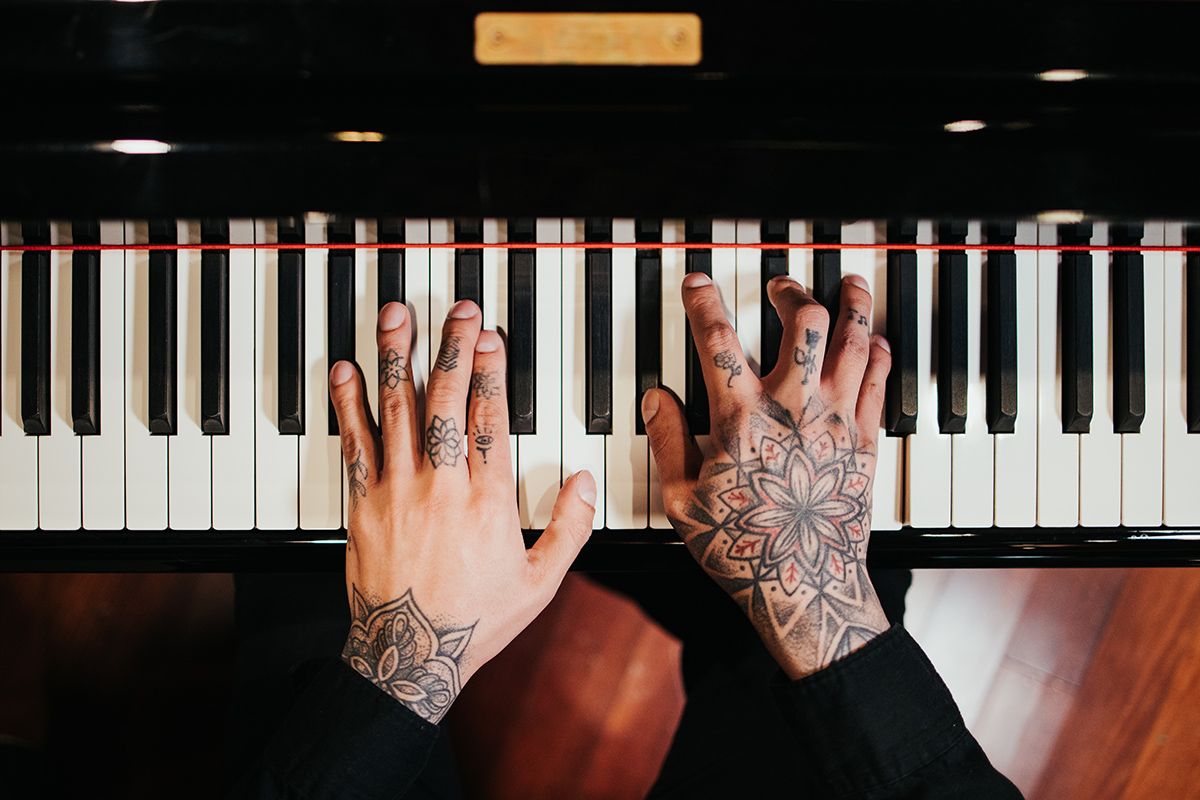 Schultz sees Day Rider's sensitivity, heritage, family and connection to the land filling in his compositions.
"He is a very caring person, concerned about family, friends and his community. These are all things that he holds dear," says Schultz. "He's very connected to his heritage. There is the spiritual aspect of his upbringing, and there is also the ritual of it and how it can be transformed into musical structure."
Receiving the first Fine Arts Indigenous Graduate award, Day Rider notes the pride of his family in the Kainai First Nations, as he follows in the footsteps of his mother, who has a Bachelor of Social Work and a grandmother who has a social work diploma, in his quest for higher education.
"Sonny is not just connected to his community, but the land itself," says Schultz.
"He is more at home here than anyone I've ever met. As a result, when his music is being performed, you have this feeling that there is some aspect of the land influencing him and prompting him to give it a voice. His music is incredibly sensitive, well thought out, structurally well-conceived, but also filled with a great sense of humanity and care."
Day Rider has composed five concert pieces, scored a short documentary, is Faculty Alumni at the Banff Centre where numerous peers have performed his works, and has been commissioned to compose works for the Calgary Philharmonic and the Penderecki String Quartet in Ontario.
"For someone at his age and his level of development, he has had some tremendous success. The University of Lethbridge is very proud of him and we want to continue to support him in his career," says Schultz. "We are very grateful that he received this award and look forward to many great things to come."
---