When Jody Villemaire chose ULethbridge, she had her heart set on a psychology undergraduate degree that would set her up to later pursue grad school. However, she truly had no idea what this looked like until arriving on campus and forging valuable connections. Having learned from the Faculty's most influential people, Jody's path has been illuminated in ways she never could've imagined. She is incredibly thankful for the possibilities that opened up as a result of being here.
It's not one specific instance but a growing compilation of instances that make me feel like I may actually have a shot at being great, and it's because of the people I've met here.
Meet Jody | Underdog. Big-picture thinker. Hopeful.
Program: Bachelor of Science | Major: Psychology
Why did you choose ULethbridge?
I chose ULethbridge for a few reasons. Firstly, there were far greater opportunities to be involved in tangible science as an undergrad! So many world-class questions are being asked of science by some of the most talented people I've ever encountered, and the opportunity to participate as an undergrad is everywhere. Second, it was about the people. In other Universities, I felt it challenging to find support or advice. At ULethbridge, I've felt supported every step of the way, even when I was only considering it as an option. Everyone here really wants to see you succeed and is willing and eager to help.
Please tell us a bit about your experiential or work-integrated learning at ULethbridge.
I've worked as an independent studies student in two different labs, and this experience has been one of the most impactful parts of my academic pursuit. I've learned about conducting experimental research in a way that no manual could ever provide. From ethics applications, the process of scrutiny and journal applications, and the importance of flexibility and adaptability to changing information. This will be invaluable as I set down this career path. I've been so lucky to have the most profound mentorships from being involved in these labs, and their advice has allowed me to pursue the things I never thought would be possible. For them, I am truly grateful. These students and supervisors are working on some of the most incredible and ground-breaking projects, and I'm so happy to be a part of it!
What is your most memorable ULethbridge experience so far?
I think that, for me, just the possibilities that opened up as a result of being here. It's not one specific instance but a growing compilation of instances that make me feel like I may actually have a shot at being great, and it's because of the people I've met here. Attending ULethbridge has been a pivotal moment in my life, and I hope to do you all justice!
How have your professors impacted your education?
Oh my, where do I start? I've been SO inspired by so many people that I've been lucky enough to cross paths with. Dr. Jennifer Williams' tenacity and real-world attitude made me feel like there's a place in the world for strong women and that I no longer have to hide the strong woman in me to succeed.
Dr. Jean-Baptiste Leca showed me that it's ok to have an opinion and that you must learn how to use your voice to be here. He made me feel that my opinion was just as important as his.
Dr. Gerlinde Metz showed me that even the sky is no limit for us — one of her students even works with NASA! Her team is working with the exact mechanisms of resilience I'm hoping to intervene in, and she is such a compassionate and inspiring cheerleader. Dr. Metz tends to see a way where one may not appear to exist, and she is willing to boldly do things that haven't been done before. That kind of bravery and trail-blazing is exactly what I will need for my own journey. How lucky am I!?
Jody is a shining ambassador for our undergraduate program. – Dr. Gerlinde Metz, Department of Neuroscience, nominated Jody as a Shining Student.
Is there someone else who had an important influence on your ULethbridge experience?
This one is much easier! Firstly, Sarah Gardner and the advising team in the Faculty of Arts & Science. I was enrolled in another program at another school, and Sarah still worked hard over the course of nearly a year to help me understand how to best accomplish my goals — and I wasn't even a student here! Since becoming a student, she has helped me navigate many missteps and truly keeps me on the right path.
Secondly, and irrefutably, I have been so inspired by the opportunity to work with Sydney Chertoff. She is a PhD student who demonstrates that it is possible to use all 24 hours in a day and still have time for yourself and the things you want to do. She has taught me about the value of being and staying involved on campus in creative ways and seems to have her hands in everything. As a mature student, this was really important because I don't always feel like I fit in the standard student club environments. She has also provided mentorship at every step of the process, and it's because of working with her and Caleb in the Leca Lab that I believe I belong here and can really do this.  They taught me so much about conducting research, becoming a grad student, and navigating all of the surprises along the way. I'm not certain I'll ever be as talented, but I sure hope I can do something great in their honour!
Have you received any scholarships and awards? If so, please tell us a bit about how they helped you throughout your studies.
My awards here have been much more significant than anything in my previous degree. I moved to Lethbridge for school entirely on my own. I came from a much larger school where I felt like just a number in a sea of people with many more opportunities than me.  Since being here, I have received an entrance award, a Jason Lang scholarship, dean's list recognition, membership from the Golden Key Honour Society and a bursary. As a student in her mid-30s, I didn't come equipped with the same resources as other students in post-secondary.  As a result of these acknowledgements and scholarships, I no longer feel that I'm floating somewhere in the background; instead, a force to be reckoned with in this pursuit of making a difference in the world.
Are you participating in any extracurricular activities like sports or the arts? If so, how are these experiences enhancing or complimenting what you are doing in the classroom?
I am working with our Public Interest Research Group (LPIRG) on campus to illuminate and advocate for the renter's rights of students. This project is something I am so wildly passionate about, and the opportunity to be able to help people on such a large scale means so much to me. I can't imagine living through some of the horrors I've heard from renters! In the Metz lab, we are working on stress and resilience. I can't think of a better way to start than by helping the student population become resilient, especially in a dynamic where the power balance doesn't often tip in their favour. Having worked & studied in the sector of poverty and homelessness since 2011, it is even more important to me as this project is about something as serious as the roof over their heads, so I hope our team can make a real difference!
I also play softball, and the facilities at Softball Valley here are some of the nicest in Western Canada!
What is the most important lesson you have learned during your time at ULethbridge?
If you've ever had imposter syndrome or felt like you won't make it, it might just mean that you could be in the wrong place. At one point during my previous degree, I was actually told I would never make it. Well, here I am, making it! There's always a way if you're brave enough to find it! If you want something bad enough, it will be yours — I promise!!
What are your hopes/plans for the future?
I hope to take my invaluable experiences here and pursue grad school. I would love to work to improve resiliency and coping skills in marginalized populations and beyond. I hope to learn more about the neurobiological process that underpins dysfunction within the brain and body, and how we can best intervene. A pipe dream that will likely take me well past grad school is to have a psychoeducation introduction and skills class taught in secondary school, much like sex ed. I can only imagine how different the world would be if we all had the skills needed to navigate our brains in this changing world, and I hope I've inspired you to wonder the same, as well!
What advice would you like to give those who are about to begin their journey at ULethbridge?
I would meet with as many people as possible when you get here. I was still pretty nervous when I arrived and wish I had started these discussions sooner. Getting involved with advising, career services, and your profs early on will help you understand who you would like to work with. These people have given me so much.
Also, learn how to use the library!! I've wasted so much money on textbooks that were free in the library over these four years.
Lastly, PLEASE BELIEVE IN YOURSELF! You have no idea what you're capable of — trust me! I can't wait to meet you, and I'm here to talk about anything you ever need!
Quick Answers
Top things to do in or around Lethbridge:
SIGHTSEEING! Lethbridge is way more beautiful than I ever thought, and there are so many sights in and around here. Although I'm new to town, I've spent a lot of time driving my dog around when we get a few minutes to ourselves.
EAT! I love good food, and finding new spots to eat is my favourite pastime. Lethbridge College has an excellent cooking program that has created many talented chefs in Lethbridge and surrounding areas, with many hidden gems!
Float the river! This was easily my favourite thing to do this summer: such a stunningly beautiful landscape and a stress-free and effortless ride. Highly recommend!
Favourite class: Core Story of Brain Development, as well as the sessions classes you'll see in the 3000 and 4000 levels!
Favourite social activity at ULethbridge: I haven't found out yet!
Favourite place to study: The views from the Science Commons and University Hall are immaculate!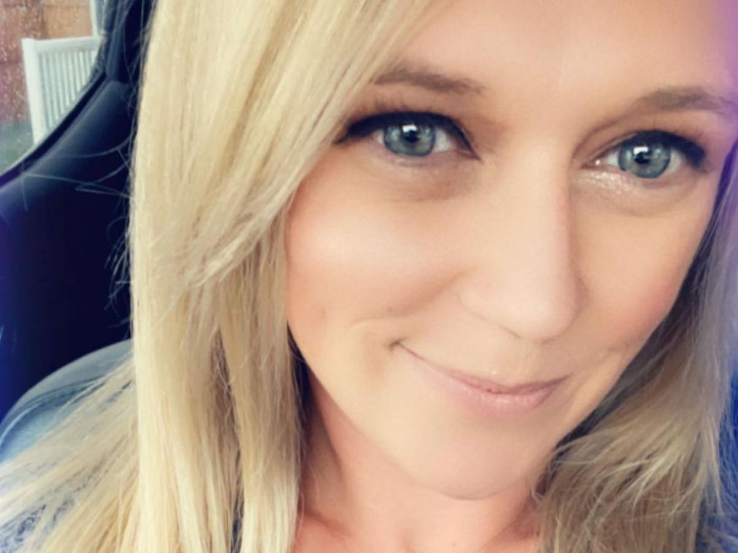 About Shining Students
Shining Students engage inside and outside of the classroom. What makes a student shine may differ from person to person, but they all share a passion for learning. They may be top students, involved in an innovative project, participating in ground-breaking research, playing Pronghorn athletics, fighting for social issues or all of the above! When students find something they enjoy and combine it with what they are good at, they shine.
Each year, the Faculty of Arts & Science's faculty and staff nominate students who exemplify the ULethbridge student spirit. Congratulations Jody!