Photo credit: City of Calgary.
Nato'yi'kina'soyi, Hali Heavy Shield (BA, BEd '06; MEd '12), a PhD student majoring in Cultural, Social & Political Thought, is the winner of the 2023 Spirit Prize, an award for emerging Indigenous visual artists as they develop their careers and advance their artistic practices. Alumnus and ULethbridge chancellor Terry Whitehead (BA '94) generously created and supports the Prize.
Hali received $2,500 to invest in her art practice.  As she made plans for her award, she spoke about her art and inspiration.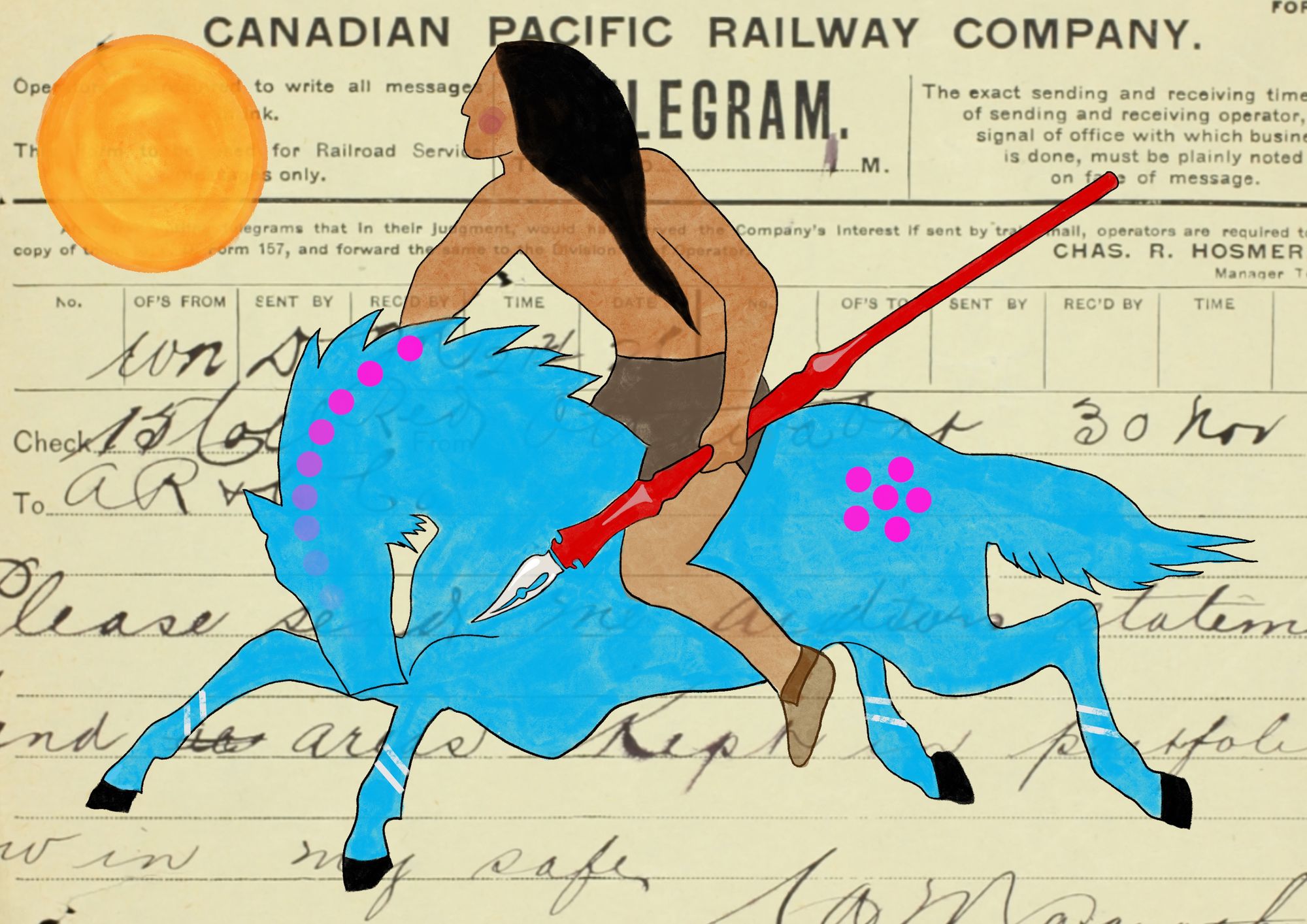 Tell us a little bit about yourself.
My Blackfoot name is Nato'yi'kina'soyi, Holy Light that Shines Bright. I am a member of the Blood Tribe of southern Alberta. I am a PhD student in the Faculty of Education studying Blackfoot narratives and art, and I have a BA, BEd and MEd from ULethbridge.
I have taught for 15 years on the Blood Reserve and now I'm making art full-time, professionally. I have one daughter, who is a graduate from ULethbridge, and I have an old lady cat. I also have a children's book coming out this fall with Second Story Press called Naaahsa is an Artist (Grandma is an Artist).
What does your artistic practice encompass and what does it represent?
My art practice is a variety of both traditional and contemporary Blackfoot art practices. I use digital media to help produce murals as well as illustrations. It represents my intentions to bring positive understandings of Blackfoot culture and language.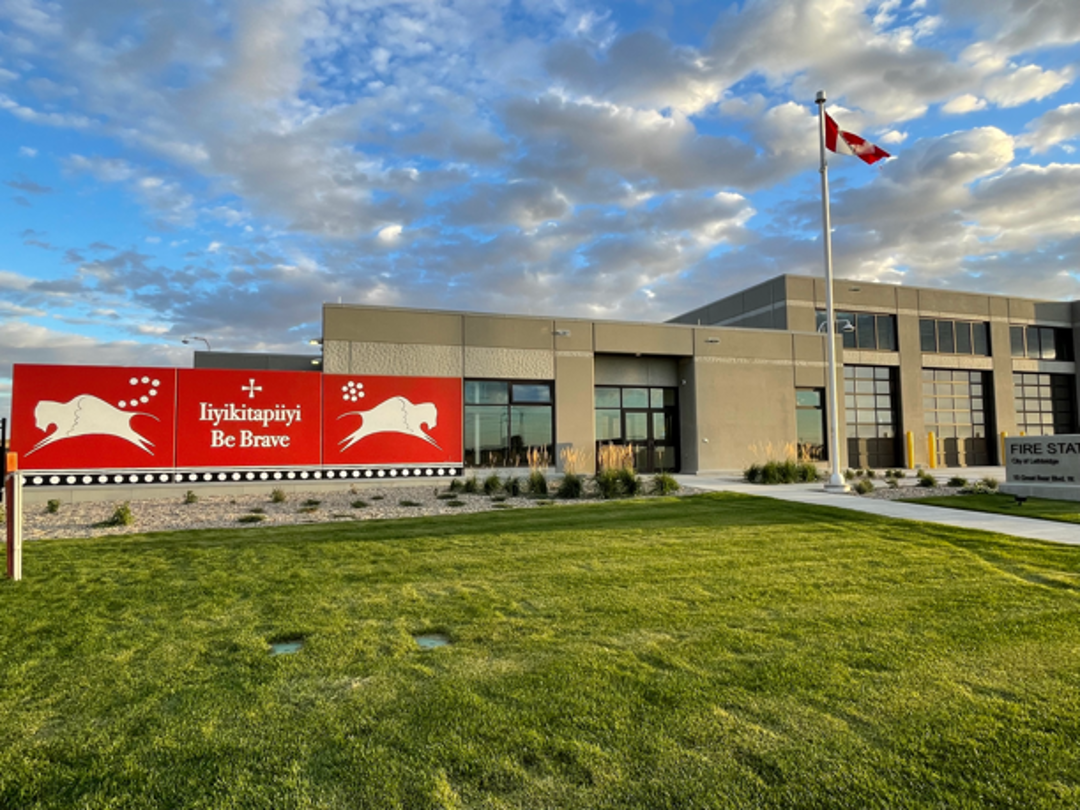 What inspired you to apply for the Spirit Prize?
It gave me the opportunity to try something new, to explore ideas that I may not otherwise follow through with in. I figured it was a great way to support a student in a new project and thought there is always a good chance of being selected. I encourage others, especially youth to apply for awards and contests because they are excellent ways to get support in doing something you love.
What was your reaction when you found out you had won?
I was elated when I found out I won, I also realized now I have the responsibility to follow through with the project that has been on my mind and in my heart for some time. I am incredibly grateful to have the resource to help the project come into fruition.
Tell us about the work will you be doing for the Prize?
I will be designing and sewing traditional powwow regalia including a dress, moccasins, and beadwork. Throughout this process I will be documenting the stages to use photo and video as references to illustrate a children's book. More immediately, I intend to dance powwow in this outfit this summer.
What does winning the Spirit Prize mean to you? How will this support help you with your artistic practice?
Winning the Spirit Prize means having the opportunity and resources to purchase supplies that I would otherwise not be able to afford. On a more personal note, it means that I have the means to see this project through. It's a project that I've intended to work on for years, so winning the prize is super special!
I want to thank the Spirit Prize selection committee as well as ULethbridge for continuing their good work in supporting Indigenous students in their academic and creative endeavours.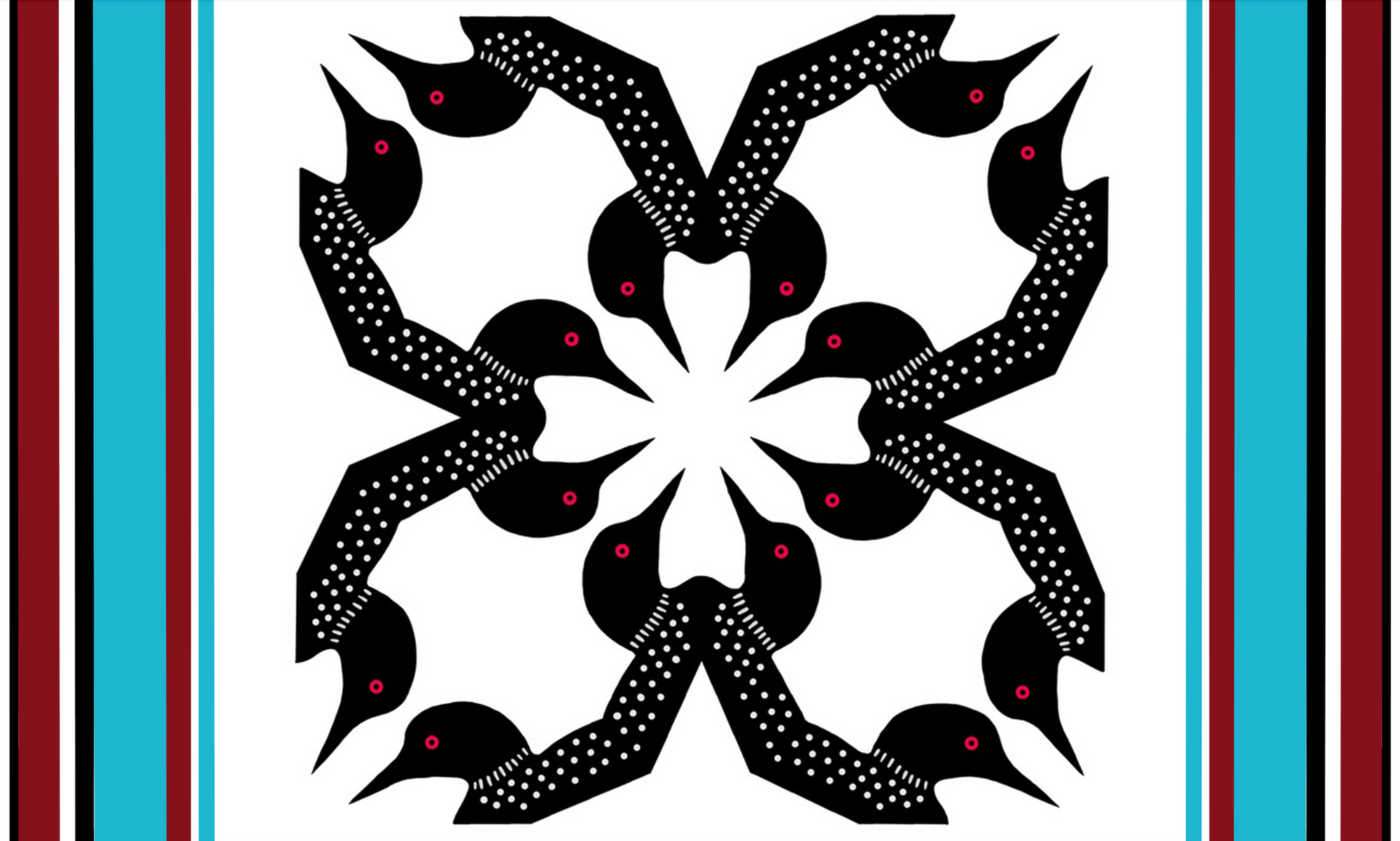 😎
Get more than a degree at
ULethbridge
:
- Paid work terms
- Hands-on career & research experience
- International study
- Awards, scholarships and a range of student support
Learn how!