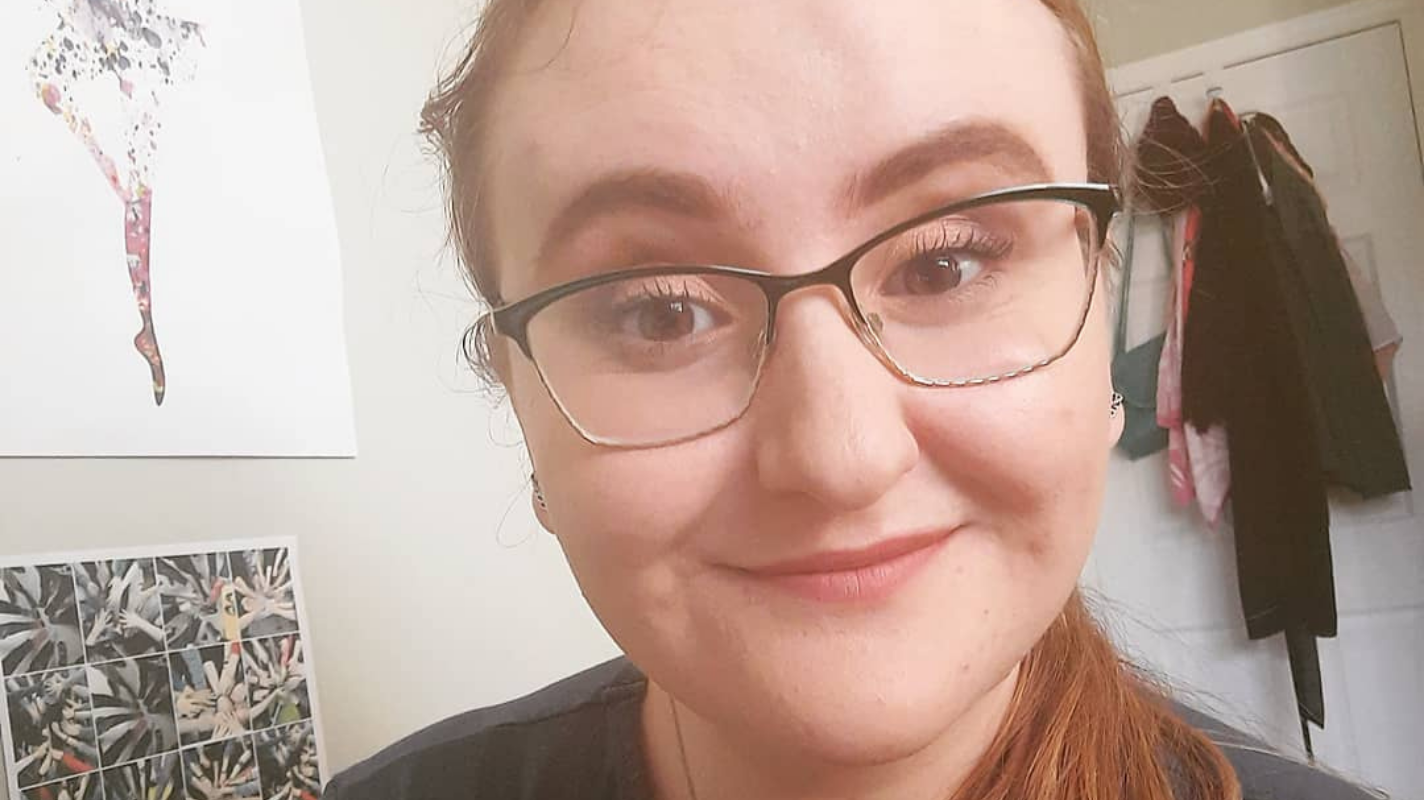 You're going to be a very different person when you leave university. You have to give yourself room to grow and learn about yourself, as cliché as that sounds.
Fourth-year neuroscience student, Rosie Costen, has always been extroverted. She says, "I was that kid that would sit next to you in class and say, 'my name is Rosie, want to be best friends?'" From her first moment at the U of L, she immersed herself in every experience she could. "Every since I started at university, I've always been that person running around campus involved in different things." Working as a first-year mentor, co-op ambassador, and completing 12 months of co-op and independent studies, are only some of this shining student's accomplishments at the University of Lethbridge. While academics are important to her, giving back to the community is Rosie's priority. She volunteers at Chinook Regional Hospital and has held leadership positions in multiple Students' Union clubs, including 'Let's Get Mental,' and her sorority Delta Eta Iota, where she will sit as co-president next semester. While Rosie is a harbinger of research and community involvement, her journey has been far from easy.
She says, "I've experienced some big health changes over my degree. With my chronic illness and struggling with physical accessibility around campus, I've always worked hard to advocate for myself with the Accommodated Learning Centre. As a pro and a con, you learn to advocate for yourself and recognize your own limits. For example, I am receiving the amount of extra time I need on exams and recognizing that this is how my brain works, how my process works, and that doesn't make you any less of a successful student. It does take more work, but just recognizing that makes your success that much more satisfying." Rosie described the difficulty of writing a test while her Tourette's is particularly prominent, and needing to reschedule. By communicating openly with her professors, Rosie was able to persevere through challenging situations.
Rosie has learned the importance of open communication with professors and maintaining balance. "It shows your professors you care, and you're not just trying to skive off in their classes." While there are many supports on-campus, it is essential to respect your limits and to pay attention to the warning signs of burnout. "You have to really look inward for signs of when you're too stressed out. For me, that would be if I suddenly stopped caring about things like exercise or taking care of myself. When you see things slipping, use that as an indicator that you need to recentre your priorities. Maybe it's not doing so well on one essay so that you can do better in another class you care about or focusing more on your volunteer work. Learn to say no to some things. There are only so many hours in a day, so quality over quantity is important. Don't feel like you have to do everything under the sun, or they'll all suffer." Now and then, everyone needs help. Rosie leans on family, friends and academic supports, even if it isn't always easy to admit she needs it. "Going into university and having high expectations of yourself in some ways discourages you from asking for help. Using the people around you who want to help and are there to help is a big lesson. You shouldn't try to go it alone."
Rosie found support in the co-op office and landed her first work term right after her first year, working for eight months at a commercial chemistry lab. Her second co-op was the following summer working at the Agriculture & Agrifood Canada research centre in Lethbridge. While academics are important to her, gaining experience beyond the classroom was equally important. "These experiences have let me apply the knowledge I learn in the classroom to actual scenarios. That's what I live for. I love the hands-on approach." While looking for applied study opportunities, Rosie emailed every professor in her department, some of whom she'd never met in person. While this was a nerve-wracking experience, it was worth it in the end. Rosie is currently working in the Gruber Lab, where she previously completed her independent study. "It's been awesome to have an opportunity to see what neuroscience research is like, and it's very different than learning in classes. Getting to talk to actual scientists is just so cool. At the moment, I'm watching endless videos of mice moving around in different environments and caring for mice, lots of hands-on work you can't get from the theory you learn in class."
Co-op helped Rosie gain confidence and clarify her career path before graduation. She is grateful to Career Bridge coordinator Lukas Neamtu for his support along the way. "Co-op has been a big part of my degree, especially in the beginning when I wasn't sure what I wanted to do. Lukas has been, at times, honestly a pseudo-therapist. As a co-op ambassador, I worked with him setting up presentations, and it was surreal to be working with an actual member of staff. He's heard many of my career crises, helped me through imposter syndrome, and helped me take stock of the skills and knowledge I do have. Sometimes we lose sight of competencies we have while going from one assignment to the next, in the rat race, for lack of a better word."
The co-op team helps students reflect on their journey and accomplishments to recognize and highlight what makes their experience unique. "Lukas showed me that my gap year job working in a commercial bakery making bread every day had transferability to my chemistry lab work, in terms of following procedures, in a roundabout way. He's helped me guide my direction."
Initially, Rosie thought she would be a lab scientist and researcher. However, working more in labs and having experience with neuroscience research helped guide her on a different path. "Instead of a neuroscientist, I would love to be a neurologist or medical practitioner. I love neuroscience, and I love all things brain. It's such an uncharted field. But ultimately, I'm an extrovert, and I wouldn't say I like being stuck in a lab. I thrive in busy environments." While she still loves neuroscience research and is grateful for her co-op experience, she hopes to bring tangible solutions to people in real-time.
There were many changes throughout her degree, both at the U of L and her own university journey. From the name changes to building projects, uLethbridge is constantly changing, just like Rosie. She advises new students to embrace change. "Keep an open mind! The majority of people who come to university are around 18. You're going to be a very different person when you leave university. You have to give yourself room to grow and learn about yourself, as cliché as that sounds. Everyone comes in with, often unachievable, expectations, like 'I'm going to get A's in everything, and it'll be smooth sailing.' Maybe it is for some people, but for the majority, it's not. You might not like your major and change it. You may come with one career aspiration and leave with a completely different one. So many people meet their closest friends and future spouses. There are so many twists and turns that happen. You need to keep an open mind and let opportunity flow in."
Keeping organized with colour-coded planners and sticky notes everywhere is a must for someone as busy as Rosie. "I try to keep it contained in my room, but my roommates occasionally will find one around the house," she jokes. However, even the best students have bad days. "I've had classes where I didn't get the grade I wanted or failed to deliver on a project. As a student with accommodations, sometimes I've had to say no to things I wanted to do but couldn't physically or mentally bring myself up to that challenge at that time. Life is a rollercoaster, and while there are some down points, there will be some peaks where you feel like you're on top of the world! If you fail an exam, it's not the end of the world, even if it feels like it at the time."
The online environment brings many changes. Rosie, like many, thrived by studying with others and keeping her home and school environments separate. "Having those become the same place has been difficult. Sometimes I wasn't always able to make it to classes, so doing them at home or in bed has been nice in an accessibility sense. But I miss the community. I'm excited to get back to that for my last year. It invigorates you." This summer, she hopes to continue hiking and baking along with her research. Her conscientiousness, resilience and drive are an inspiration to everyone she meets.