I have been so lucky my entire university career. Even through the most chaotic of years, I have gotten to meet wonderful people, have been in wonderful shows and organized amazing events. It's astonishing, and it makes me cry.
Avery Raine (BA '22) took a risk moving to Lethbridge for post-secondary but says she is immensely grateful for the time she has spent earning her Bachelor of Arts degree at the University of Lethbridge.
Coming from Airdrie, Avery initially wanted to move to British Columbia for school, but other factors led to her choosing to study at ULethbridge. While hesitant, Avery says it worked out.
Lethbridge is exquisite and wonderful. I've met some of the best people I've ever known. So, it turned out to be the right choice.
Now, as she prepares for the next stage in her life, Avery is reflecting on her educational journey. She started at ULethbridge as a psychology student and minored in theatre practice, but quickly found a passion for drama, switching to a double major in psychology and dramatic arts with the intent to become a drama therapist.
"It was only when I met another student who was a psychology and drama double major, who's also going into drama therapy, that I connected the two. She's in San Francisco now taking her Masters, and she convinced me that the double major was the way to go."
Avery dabbled in dramatic arts in high school, participating in the YOUth Riot Showcase hosted by the Alberta Playwrights' Network.
"It was a playwriting workshop for queer youth, and it's wonderful. They would get Albertan playwrights from all over to come in and give us workshops. At the end of the program, you gave them a finished script and they would get actors to perform them on a stage in front of people."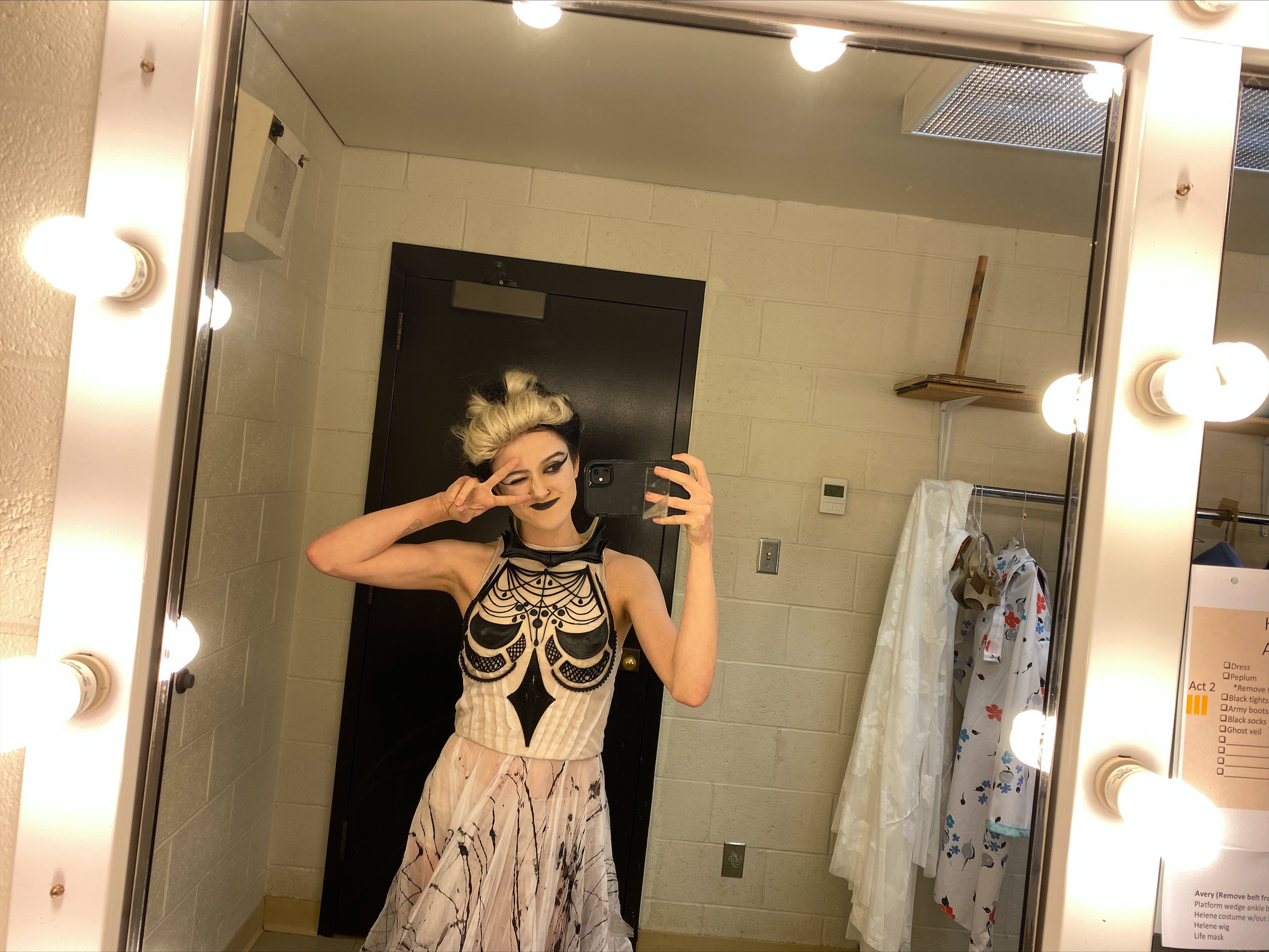 Avery's skills at playwriting have not gone unnoticed. She was recently announced as the winner of the 2022 Play Right Prize for her play, Relativity, Etc. The jurors of the prize note that her submission had excellent composition and praised its lyrical take on ancestry and legacy and its unique perspective on mental health.
As the first-place winner of the prize, Avery will have a public reading of her play in the fall and receive dramaturgical support for production of the play. When asked who some of her biggest inspirations are at ULethbridge, Avery named a faculty member from each of her chosen disciplines.
"The biggest influences on my schooling and the ones I've taken the most courses would have to be Justin Blum in the Drama Department and Louise Barrett in the Psychology Department," says Avery.
They are both people who I think operate very similarly to me in terms of getting work done and holding me accountable for getting work done. They're both very big inspirations to me.
During her time at ULethbridge, Avery has taken part in numerous theatrical productions and has been able to organize a number of events within the Faculty of Fine Arts, creating friendships and memories that will last her a lifetime.
Looking back on her time at ULethbridge, Avery says it is important to strike the right balance between doing school and enjoying your time in post-secondary.
"In my first year, I focused very, very hard on school. I don't regret spending that long and putting that much dedication into my schooling. But around my second year, I met the person who would later become my partner and I started actually having a social life at university," says Avery.
I don't think I realized what I was missing out on. ULethbridge has such a vibrant community. Get involved wherever you can—do clubs, do events around town. Still focus on school, school is so important. But it absolutely doesn't have to be the only part of your university experience.
Following graduation, Avery says she is going to stay in Lethbridge and focus on the next steps to figure out a master's program that will help lead her to her dream job as a drama therapist.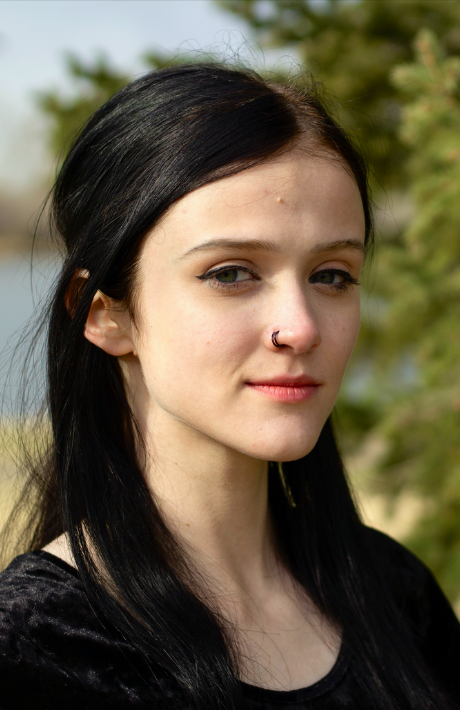 Congratulations, Avery!
---
☎️
Welcome to the ULethbridge Alumni Family... Don't forget to call!
Stay connected with classmates, share your successes, mentor future ULethbridge students and enjoy Alumni perks and benefits!
Update your contact information with
Alumni Relations
.
Find us on
Facebook
,
Instagram
or
LinkedIn
Read more
about your fellow alumni