Tell us a little bit about yourself.
I am originally from Kuala Lumpur, Malaysia. After I finished my undergraduate study, I worked for a few years as a schoolteacher and freelance musician before moving to Thailand for a master's degree. After that, I spent few years teaching at the Mahidol University, and working with the Thailand Philharmonic Orchestra Planning & Communications team. My time in Thailand was such a great experience; it allowed me to work closely with many musicians, artists and educators from Southeast Asia, East Asia, Europe and North America. And it's also through the work with Mahidol University that I met my mentor, Dr. William Street from the University of Alberta, which eventually led to my wife and I moving to Edmonton for my doctoral study. I joined U of L as a sessional instructor during my last year of study at the U of A. And because my wife was performing with the Edmonton Symphony back then, I got to experience the wonderful scenery of Highway 2 every weekend for three years.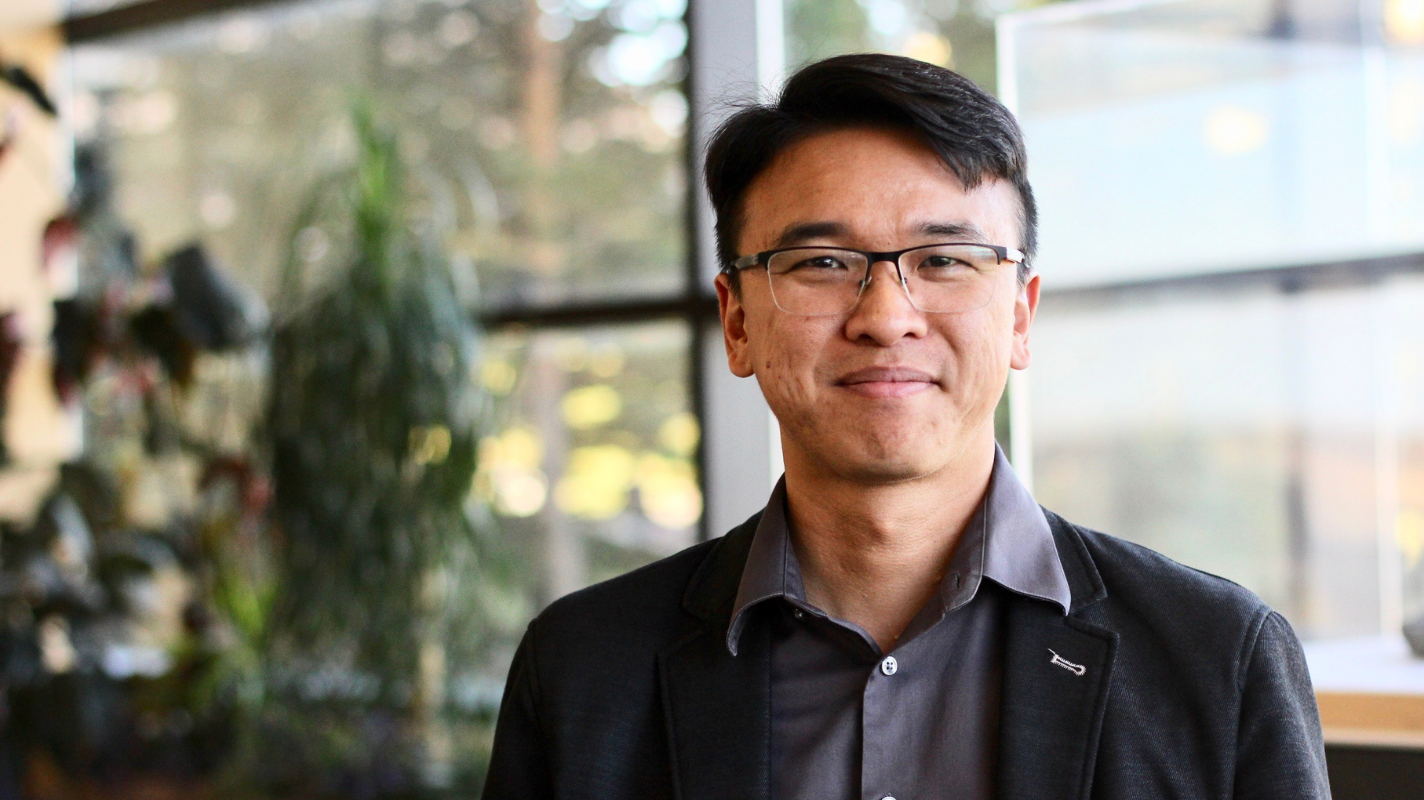 How long have you been at the U of L and what do you do here?
I joined U of L in 2013, first as a sessional instructor, followed by a three-year term as an Assistant Professor. I am currently a tenured faculty member with the Faculty of Fine Arts. I am the director of the Wind Orchestra and teach applied saxophone study, conducting and musicianship skills courses. I am the co-founder of the annual University of Lethbridge High School Honour Band, a collaboration with the South Western Alberta Teachers' Convention Association (SWATCA).
What is the best part of your job?
Because of my role as the director of the Wind Orchestra, I have the luxury to work with music students from the wind and percussion areas for at least four hours every week, throughout the three (or sometimes four) years of their studies. I love the interactions with them, sharing our stories from VERY diverse backgrounds, and the social hangout outside of the classroom settings. The Wind Orchestra runs a Big Band Cabaret fundraising event every year, and we get to learn some moves on the dance floor with the live music performance by the Lethbridge Big Band. The Wind Orchestra did a tour to Taiwan in December 2018, which was great! The best story from that trip was when we arrived at a middle school for an outreach program. The Taiwanese students were surprised that most of us were wearing one-layer clothing while they had to put on winter/down jackets! We also performed at an open-air concert, with thousands of people in attendance cheering for our rendition of O Canada.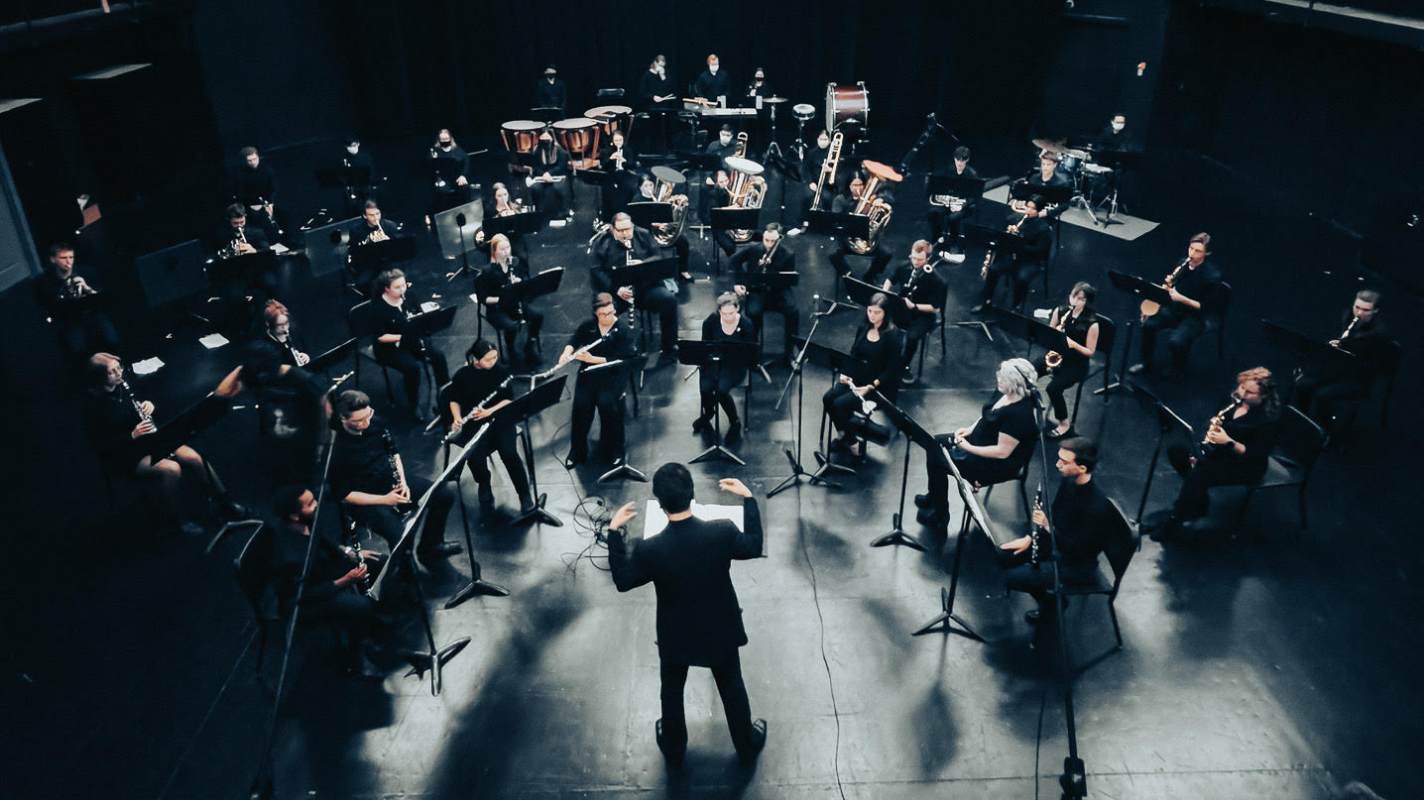 What is your role in Fall 2021 Convocation and what are you looking forward to most?
It's the tradition to have the Wind Orchestra at the convocation ceremonies to perform music for the guests, to accompany the academic procession and the singing of O Canada, and to perform a musical selection for the Spring ceremonies. Thanks to the technical team from the Faculty of Fine Arts, our current Digital Audio Arts (DAA) students (Chris Bernhardt, Juan Anez Jalon, Evan Brownlee and Erik Fehr), and Austin Knibb (BFA – New Media '20) from the Advancement Office, the Wind Orchestra was able to pull together a last-minute recording of O Canada, featuring soloist Tanner Lapointe, and another special musical selection for the Fall 2021 Convocation. I miss all the smiles, crying faces, hugs from our students, families, friends, and all the colleagues that run the convocation event! Please follow the ULeth social networking services for our presentation for you all.
What do you enjoy doing outside of work?
I love eating nice food and enjoy good beverages. With no more regular weekly commuting to Edmonton, my wife and I spent a lot of time on the road searching for food and microbreweries/distilleries.