Our faculty are fundamental to our students' experience and foundational in our efforts to develop lifelong effective and creative leaders. This summer we have welcomed three new faculty members to the Dhillon School of Business team, each with a different industry-pertinent focus so our students continue to be equipped with sought after, relevant skills. We're delighted to introduce you to:
Dr. Eunjoo Koo— Assistant professor, sustainable business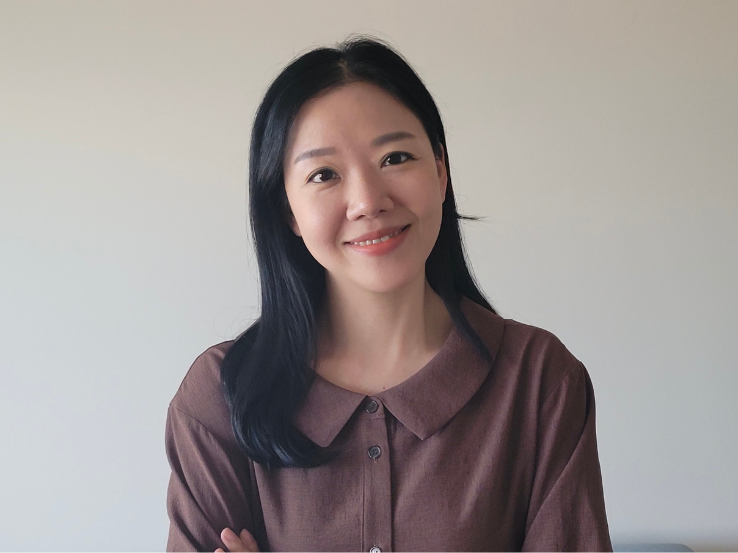 Sustainability in business means acting responsibly for the benefit of the environment, the economy and society. Dr. Eunjoo Koo's passion for sustainability is threaded throughout her work, whether she's researching and presenting on linguistic inclusivity in organizations, Central Asian states' geopolitical interest in water or the crises facing Canadian fair trade organizations.
Most recently working as a research associate in the area of management for sustainability at McGill University, Dr. Koo also was a post-doc and lecturer in corporate social responsibility at HEC Montréal.
Dr. Koo holds an undergraduate and graduate degree from Hankuk University of Foreign Studies in South Korea, a Master's of Science in development studies from the School of Oriental and African Studies (SOAS), University of London and her PhD in development studies from University of Cambridge.
Dr. Koo says she's most looking forward to working with and learning from students, faculty and community members from diverse backgrounds as well as continuing with her work. "I am very excited about joining the Dhillon School of Business and continuing my research on sustainability, social entrepreneurship, and diversity and inclusion in organisations. I look forward to working with students who are interested in the social and environmental impacts of management practices."
Her other research interests include organizational resilience, languages in corporate-community relations, responsible management, process organizational studies, ethnography and qualitative methods.
Want to learn from Dr. Koo? She's teaching Managing Responsibly in a Global Environment (MGT 3031) for Fall 2022. Talk to an academic advisor about how you can fit the course into your schedule.
---
Dr. Hamza Warraich— Assistant professor, accounting analytics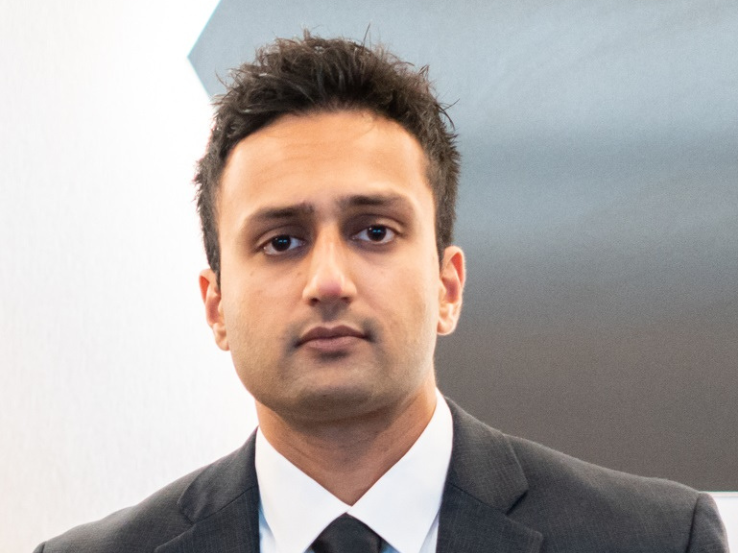 Accountants are central to the operations and strategies of all types of organizations. Having employees who also know how to interpret and analyzing vast amounts of data is paramount to the success of a business. Dr. Hamza Warraich's expertise in accounting has had him teaching on topics such as managerial accounting, data analytics, financial accounting and more at the University of Toronto, Brock University and University of Waterloo.
Most recently Dr. Warraich was a postdoctoral fellow at the University of Toronto. He holds an undergrad from Ryerson University, a Master of Science and a Master of Accounting from Brock University, is a Chartered General Accountant and has a PhD from University of Waterloo.
Dr. Warraich conducts empirical capital market research on corporate taxation, investment, executive compensation, and more recently, healthcare policy. He is particularly interested in researching issues that concern regulators and policymakers.
Dr. Warraich is passionate about teaching in the areas of analytics, financial accounting and managerial accounting.
Want to learn from Dr. Warraich? He's teaching Management Accounting (ACCT 2400) and Accounting Information Systems and Data Analytics (ACCT 3171) for Fall 2022. Talk to an academic advisor about how you can fit the course into your schedule.
---
Zahid Rahman— Assistant professor, entrepreneurship and innovation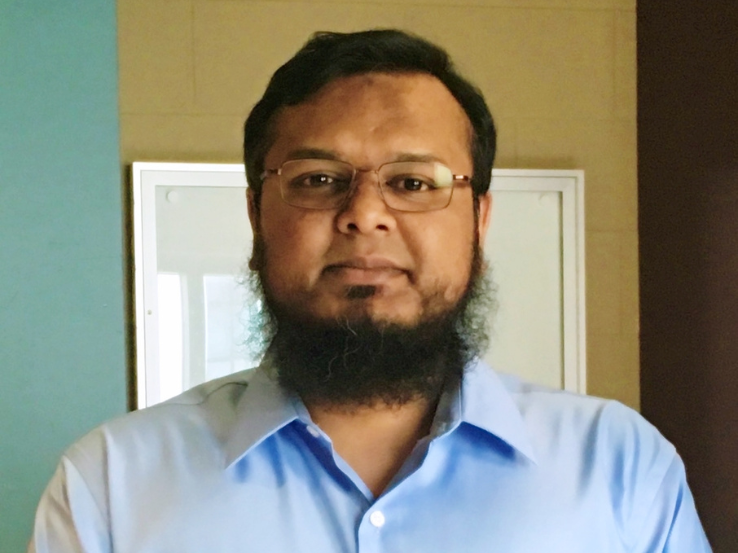 Zahid Rahman has a passion for spurring creativity and innovation in businesses and has been researching on topics such as how constraints can benefit or hinder entrepreneurial behaviours, how entrepreneurs can strategically attract financial resources and the gender gap in entrepreneurial confidence.
After earning his undergrad and MBA in marketing from University of Dhaka, Rahman worked, among other positions, as a business development manager for a multinational carrier company, as the head of marketing and communications for a conglomerate and as the CEO of his own business process outsourcing start-up.
Rahman received his Master's of Science in Management from Brock University and is currently finalizing his PhD in strategic management and organization at the University of Alberta. He has taught there a number of management courses with with students having both business and non-business majors.
Rahman is looking forward to developing and teaching entrepreneurship-related courses at the Dhillon School of Business that would help students generate innovative ideas to solve complex business and social problems. He also plans to mentor students in the entrepreneurship club to compete in national and international levels and help bring student business ideas to fruition.
Want to learn from Rahman? He's teaching New Venture Start-ups (MGT 3801) and Management Policy and Strategy (MGT 4090) for Fall 2022. Talk to an academic advisor about how you can fit the course into your schedule.
---
The Dhillon School of Business at the University of Lethbridge is known for its immersive experiential learning opportunities, connecting learners with industry, its supportive, personalized approach and for exposing students to emerging technology. Study options available in both Lethbridge and Calgary.