Born Calgary & raised in Lethbridge, local swimming sensation Leah Troskot has done more than just make a name for herself in the pool. Leah is also blazing a trail for females in the STEM field as one of the few women in her mechanical engineering program at Louisiana State University. As the LSU Swim Team captain for the past two years, NCAA Championship qualifier and LSU record holder, Leah can certainly hold her own in the pool and the classroom. Home for the summer, Leah is putting theory into practice while working on the Destination Project, before she heads off to the 2017 Canadian Swimming Championships this week.
"I came to work on the new science and academic building thanks to my long-time, close friend's father, Dr. Christopher Nicol (Library). Chris was kind enough to ask Brian Sullivan (Facilities) if there would be any opportunity for a mechanical engineering student to work the new science and academic building. Brian reached out and I'm so grateful to be working on the Destination Project this summer. It's really allowed me to put theory into practice and get some industry experience under my belt before heading into my final year of study at LSU.
"My parents, Regina Troskot (BEd '90, Med '04) & Dragan Troskot (BA '91), have especially enjoyed me being home and getting to work on a project at their alma mater is quite special. My parents actually met here, they were on the Pronghorn cross-country and track teams. My sister, Fallon, is currently a student at the U of L too, working on her BAS in Anthropology. It's been neat to learn more about the University that has played a big part in their lives.
"Growing up in Lethbridge, I was really fortunate to have such a supportive swimming experience. First with the Orcas and then with the Lethbridge Amateur Swim Club (LASC). This city has such an incredible pool of talent in the sport and I don't think many people realize just how good of a program we have here. My home coach is Peter Schori, who is the head coach of the Pronghorns team and the LASC. I love coming back and getting in the pool with my old team. I'm the old lady now compared to the 14 and 15 year-olds but they really give me a run for my money at training!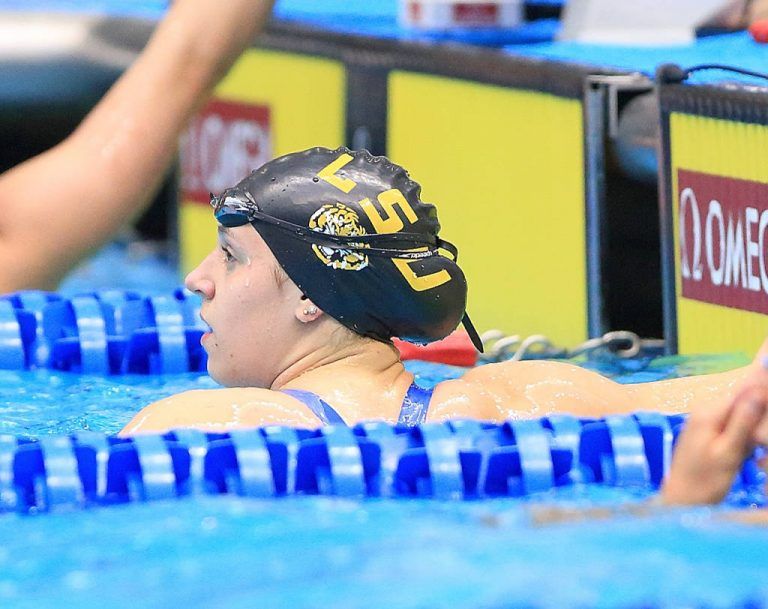 "The collegiate athletics programs in the U.S. are something else, it's been an incredible to experience. It was a bit of a culture shock when I first arrived at LSU. Besides the humidity and the environment, the athletics scene is so intense. In a lot of sports, the collegiate level is often more popular than the professional level. Everything from the facilities to the support systems are really focused on helping you to be as successful as you can in the pool and in the classroom. I feel very fortunate to have been offered a scholarship to swim and study there.
"I decided to pursue mechanical engineering because I really enjoyed mathematics and physics in high school and engineering seemed like a perfect marriage of the two. Plus, engineering is also a field that allows you to be quite creative which I really love. I don't consider myself to have any traditional artistic talent, but I love to experiment with film photography because you can control the elements. Engineering is very much the same.
"I'm quite often the only woman in some of my labs and I'd love to see more women in the enrolling in the STEM fields of study. I realize it's an often male-dominated industry but so many of my female friends in high school really enjoyed mathematics and science that I find it difficult to see why more woman aren't pursuing STEM careers. There's a lot of opportunities out there and I love seeing other women in the industry, especially at the Destination Project.
"It's wonderful when organizations can give future professionals the opportunity to acquire real-world experiences. I think it makes a difference when you are looking at entering the workforce as you may be more likely to return to those companies that gave you a start in the industry.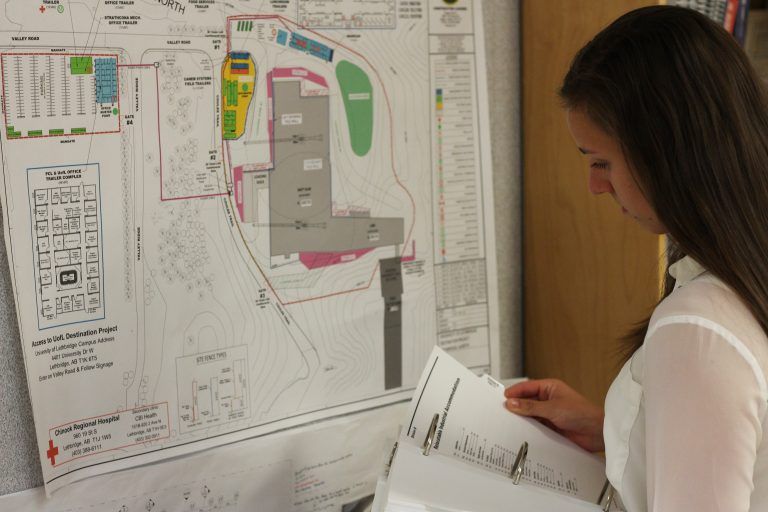 "I'll be going into my fifth and final year at LSU next semester, my final lap. While I've really loved my experience, I am looking forward to coming back to Canada. You do really miss the little things when you're living away. Funny things like not being able to find your favourite cooking spice or candy or being so close to the Rockies. I definitely don't miss my hair freezing on the walk from the pool to the car in the early morning though. That's an experience I'll happily leave behind.
"My time at the Destination Project is wrapping up and I'll be sad to leave. The team here has been very welcoming and a lot of fun to work with. There's a lot of expertise and knowledge in the small group working on the new science and academic building and I feel very grateful to have been a small part of. I'll be looking forward to coming home and seeing it all completed next year."