For art history student Kelsey Black, curating the uLethbridge Art Gallery's latest exhibition has been the highlight of her undergraduate program.
Kelsey is the mind behind Fragile & Familiar, the newest exhibition in the Dr. Margaret (Marmie) Perkins Hess Gallery. She is working with the gallery as a museum studies intern, and was invited to curate the exhibition as part of her internship.
The exhibition features 32 artworks by a variety of artists, including Liz Ingram, a Distinguished Professor Emerita of printmaking and drawing at the University of Alberta, and Illingworth Holey Kerr, a renowned painter and illustrator known for his work on landscape paintings of the prairies. The exhibition explores how artists represent real and imagined bodies and prompts viewers to consider how much power is held in these fragile and familiar forms.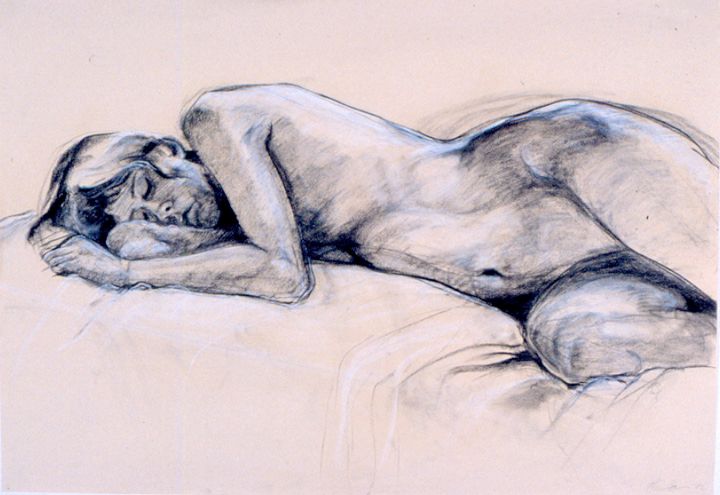 "There is something inherently vulnerable about these bodies as they've been committed to the page," writes Kelsey in her curatorial statement. "Obvious concerns jumped out, such as the question of who has the privilege of representing whom or at what point the balance of power collapses inwards, but it was never simply about the state of dress or undress."
Kelsey notes that these works offer up a reminder of the value found in considering what a body may say or represent, particularly when stripped down to the most essential elements of what a body is or might be.
"These figures may prompt their audience to consider not only the bodies seen on the walls or the ones they inhabit, but the stories and questions bodies can share when presented as so basic and exposed."
The process of curating the exhibition was fun and challenging according to Kelsey, and unexpected. She says she was not expecting the opportunity to come along, but when it did, she was able to explore her interest in the body in art even deeper.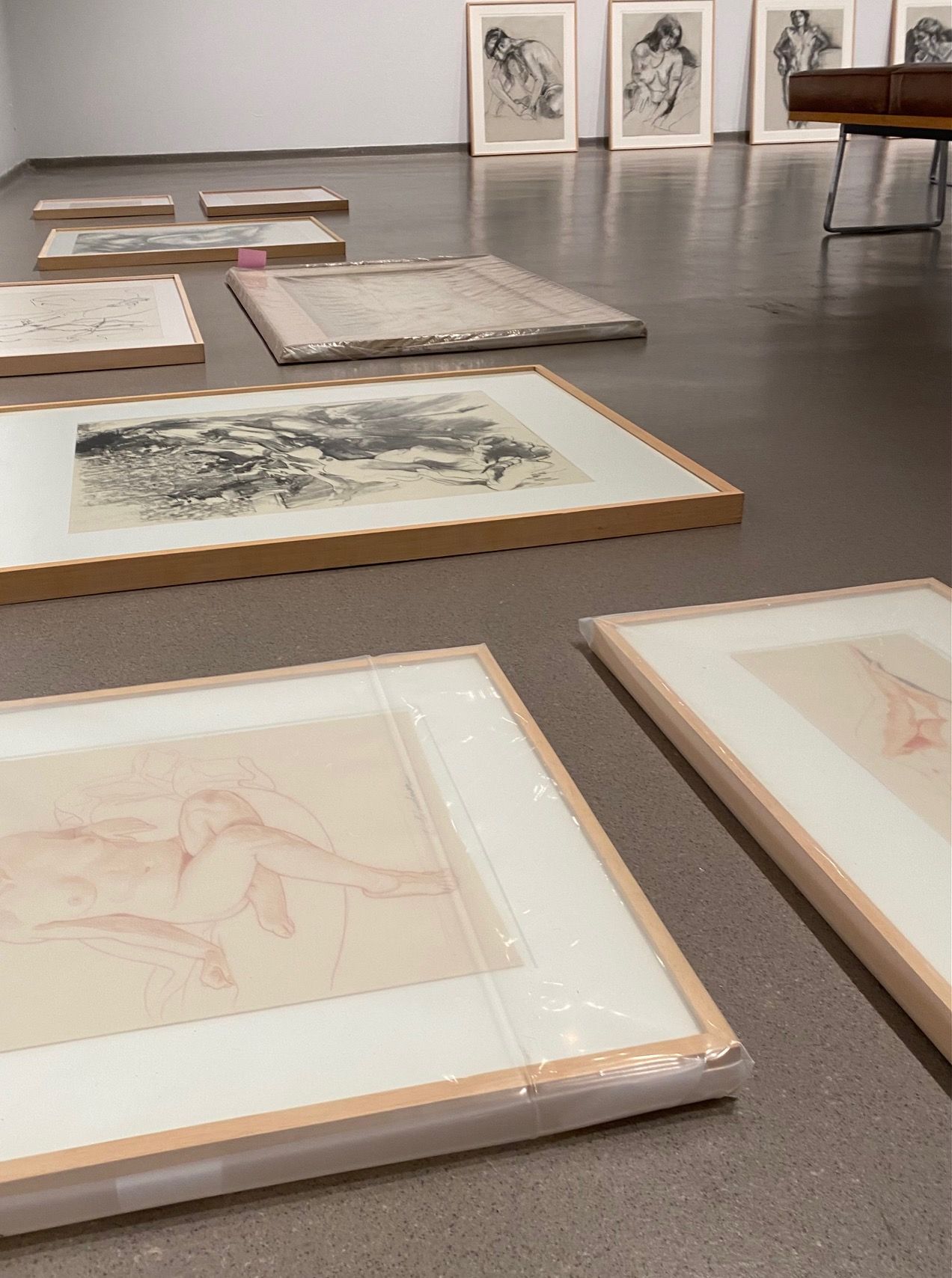 "I really wanted to do a show with figure studies to point out that there's so many people who are looking at the body in different ways, some of them really capture their sitter, some of them it could be anybody. There was a lot of individuality and just the variety of it, I really wanted to show that a body can be anything."
Kelsey, who is in her fourth and final year of her Bachelor of Fine Arts degree, was not expecting to love curation as much as she did. When she first came to uLethbridge, she was focused on art conservation as a career. Through her time spent at the art gallery, first as a summer student, then as a volunteer, and now as an intern, she realized that she enjoyed working with the public. What she loves most about her studies at uLethbridge is the internship component that is a requirement of the art history program.
"When I came to the program, I had no interest in doing studio classes. I came to the University of Lethbridge because there was an internship program and I enjoyed all those history and theory classes. I've never been interested in creating my own art, I've been more interested in seeing what other people do. That's been the best part."
You can view the Fragile & Familiar exhibition at the uLethbridge Art Gallery until June 17, 2022.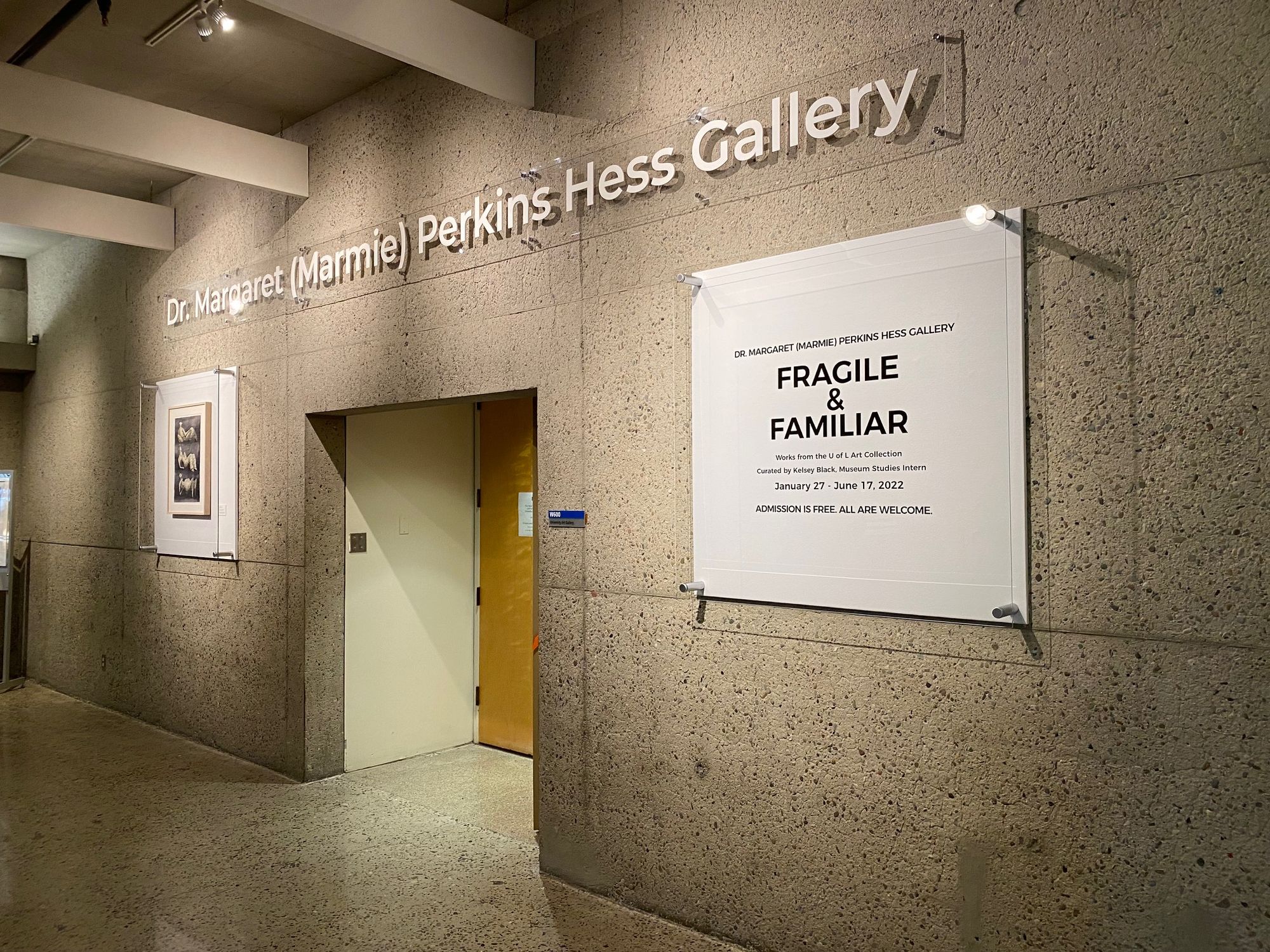 ---