This article is part of a 2022 Faculty of Education Legacy digitization project and was first published in Legacy 2008.
This September, as they begin a new term, a contingent of Belizean educators will apply their University of Lethbridge studies to their teaching.
For the first time, in coordination with the University of Belize, the Faculty of Education offered its master's program to a cohort of international students.  The program extension arose from Dr. Pamela Winsor's long-standing affiliations with educators in Belize.
In 2005, scores on international literacy testing ranked Belize poorly. "The (University of Belize) Dean of Education, Dr. Joseph, who'd been a colleague of mine for a number of years, was very concerned about that," explains Winsor. "She asked if my Faculty could do something to help. I brought the request to the Faculty, and the rest is history."
Working with the Faculty of Education Office of Graduate Studies and Research, including Dr. Rick Mrazek, who was the assistant dean at the time, interested faculty members developed a program to cater to the needs of educators working in the multi-lingual, economically-developing context of Belize. The three-year program was offered through blended delivery methods, some courses online and others face-to-face with U of L faculty members travelling to Belize for summer sessions.
In March 2008, upon securing special funding from Alberta Advanced Education and Technology, the cohort visited the Lethbridge campus and local schools. During their visit, they made their capstone presentations, bringing their studies to conclusion.
But it wasn't just the Belize graduate students who benefited from the experience. Student teachers at the U of L were given an opportunity to learn about the teaching profession in another country. Visitors also exchanged research and teaching experiences with members of the Calgary cohort of graduate students.
"I think many of the undergraduates learned how universal some of the joys and challenges of teaching are – they were able to identify with (the Belize teachers)," says Winsor.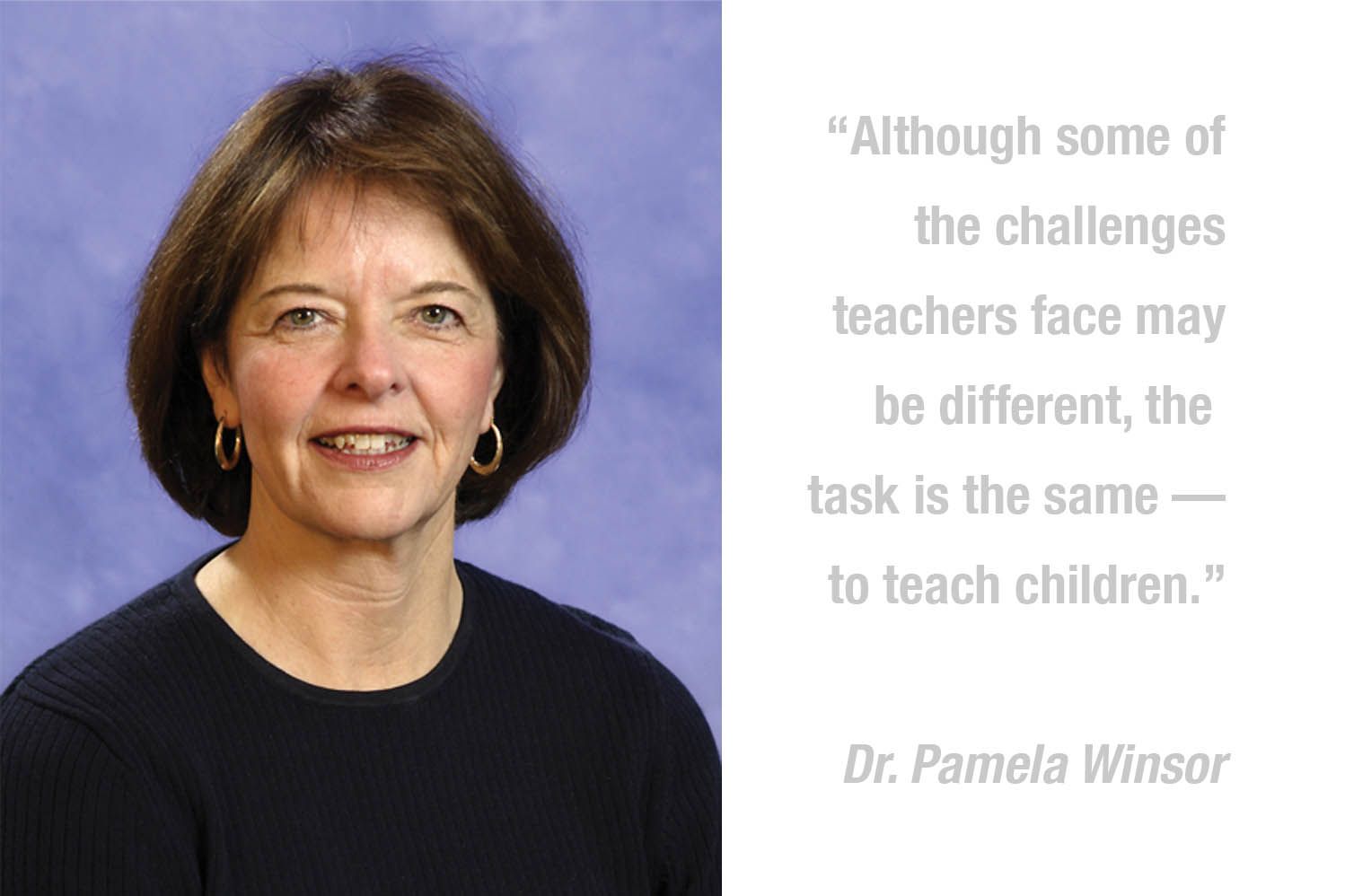 At graduation ceremonies in Belize in June, the graduates and their families expressed heartfelt appreciation to the University of Lethbridge and the Faculty of Education. Speaking on behalf of the group, June Young, principal of Roaring Creek Primary School, commented, "You have left your imprint on our hearts, and we will always be grateful for this opportunity and for the friends we have made in Lethbridge."
This article first published in the Faculty of Education Legacy 2008.
_________________________________________________________
For more information please contact:

Darcy Tamayose
Communications Officer
Dean's Office • Faculty of Education
University of Lethbridge
darcy.tamayose@uleth.ca
Learn more about the Faculty of Education: Legacy Magazine (2008-2019)
Twitter: @ULethbridgeEdu Website: uleth.ca/education
BecomeaTeacher.ca | BecomeaTeacherAssociate.ca | EdGradStudies.ca