As the fall semester begins at the University of Lethbridge, the Equity, Diversity and Inclusion (EDI) team welcomes all new and returning students, staff and faculty back to campus. It is an exciting time as students embark on their post-secondary journey and continue to build career pathways. The EDI team is ready to support our campus community by helping to create a welcoming, safe and inclusive space for all.
"We wish all incoming students, staff and faculty much success in the new school year," says Martha Mathurin-Moe, Vice-Provost, EDI. "Our team cannot wait to support and work together with you to advance equity, celebrate diversity, promote inclusion and foster a sense of belonging within our institution and beyond."
2023-24 EDI Scholars announcement
This fall, the EDI office continues to build upon its foundational work to announce several initiatives, beginning with the reveal of the 2023-24 EDI Scholars.
Since its inception in 2021, the EDI Scholars program allows professors and instructors to engage in projects that advance equity, diversity and inclusion at ULethbridge. When complete, EDI Scholars share the information with the broader campus community. Four EDI Scholars have completed their projects to date, and this school year will see that number more than double.
"Through the efforts of the EDI Scholars, we hope to reach diverse audiences and broaden the capacity of EDI work across campus," says Hernando (Nando) Ortega Arango, Project Manager, EDI. "It is a collective responsibility to champion EDI initiatives, and we all can play a role in facilitating inclusion and belonging."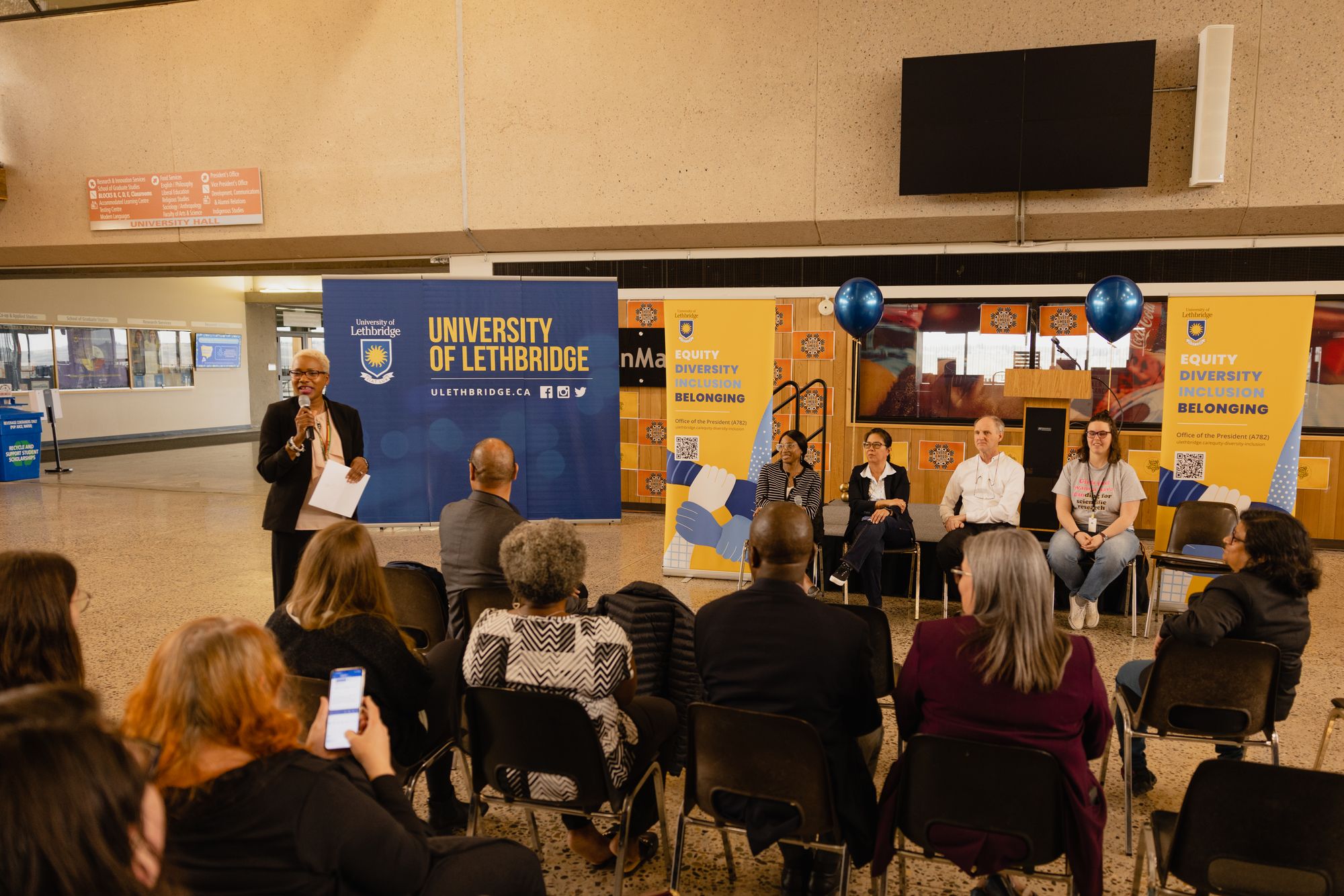 Building further upon the need to grow institutional capacity for EDI work, the EDI office will announce the launch of the EDI Advisory Council this fall. A Call for Expressions of Interest will soon be issued for those who would like to take a leadership role in facilitating the important work of EDI initiatives.
Women Scholars' Speaker Series
We would also like to welcome two new co-chairs for the Women Scholars' Speaker Series (WSSS)—Drs. Chelsea Ekstrand and Miranda Leibel. They are working to create a series of informative, thought-provoking and engaging in-person and online sessions that highlight pressing and multifaceted issues of importance. The first WSSS event, Navigating New Horizons: Insights from Interdisciplinary Postdoctoral Scholars, is scheduled for Monday, September 18 from noon-1 p.m. in M1035. This panel discussion aims to celebrate the achievements of exceptional women scholars engaging in interdisciplinary research. Free lunch will be provided to those who RSVP in advance.
Fostering Belonging sessions
For anyone interested in learning more about basic concepts of gender identity and the experiences of trans, non-binary and genderqueer individuals and communities, there are three upcoming in-person and virtual session dates. Fostering Belonging for Trans, Non-binary and Genderqueer People is scheduled for September 20, October 18 and November 22. These 1.5-hour sessions will include tools, resources and practical action items to aid in fostering belonging for trans, non-binary and genderqueer folks in a wide range of settings. The goal is to inform and empower faculty, staff and students to address transphobia, work to ensure that their practices, spaces and language are inclusive, and generally foster a welcoming environment for trans, non-binary and genderqueer folks. Participants are encouraged to register in advance to receive the link for the virtual 3 p.m. sessions. No registration is required for the 10 a.m. in-person sessions.
Pride Month and 2SLGBTQ+ resources
Following a successful Pride Month on campus in June, the EDI office encourages students to visit the website to check out the events that took place and access resources. During the Progress Pride flag raising ceremony, an historic announcement was shared. Through a generous donation by two ULethbridge alumni—Kurt Schlachter (BSc '00) and Jason VandenHoek (BMgt '05)— the VandenHoek Schlachter Pride Fund was established. The first-of-its-kind endowment fund will provide support for 2SLGBTQ+ students and those who advance equity and inclusion. The first award will be presented in June 2024.
Additional ULethbridge 2SLGBTQ+ resources are also available, including support services, student groups, University name change procedures, policies, educational resources and locations of all-gender washrooms and change rooms.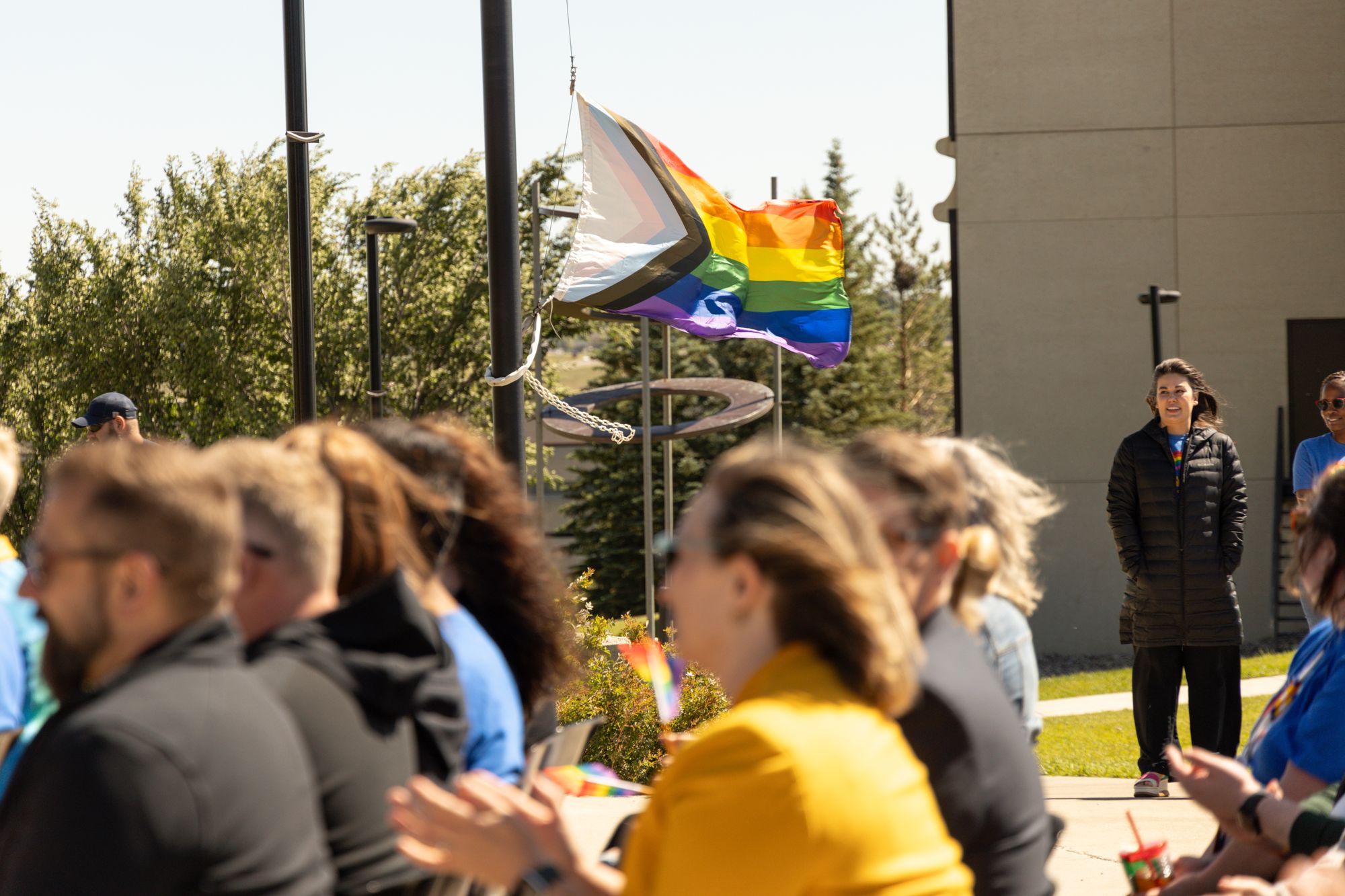 EDI Student Survey launch
To better understand where we need to grow, we must first understand where we are now. In October, the EDI office will launch the first University of Lethbridge EDI Student Survey.
Over six weeks, students will have an opportunity to complete an online survey to share their experiences and suggestions. The data collected will remain confidential and will help the EDI team to better understand the demographic diversity and feelings of inclusion of ULethbridge's student community.
"We are committed to ensuring our students, staff and faculty feel supported and welcome at ULethbridge," says Ortega. "We are always open to feedback. The outcomes of the EDI Student Survey will help us to plan data-driven strategies and relevant approaches to build a more equitable, diverse, inclusive, safe and accessible campus for all."
Students can watch their email inbox on October 23. Faculty and staff can assist by encouraging students to complete the survey before November 30.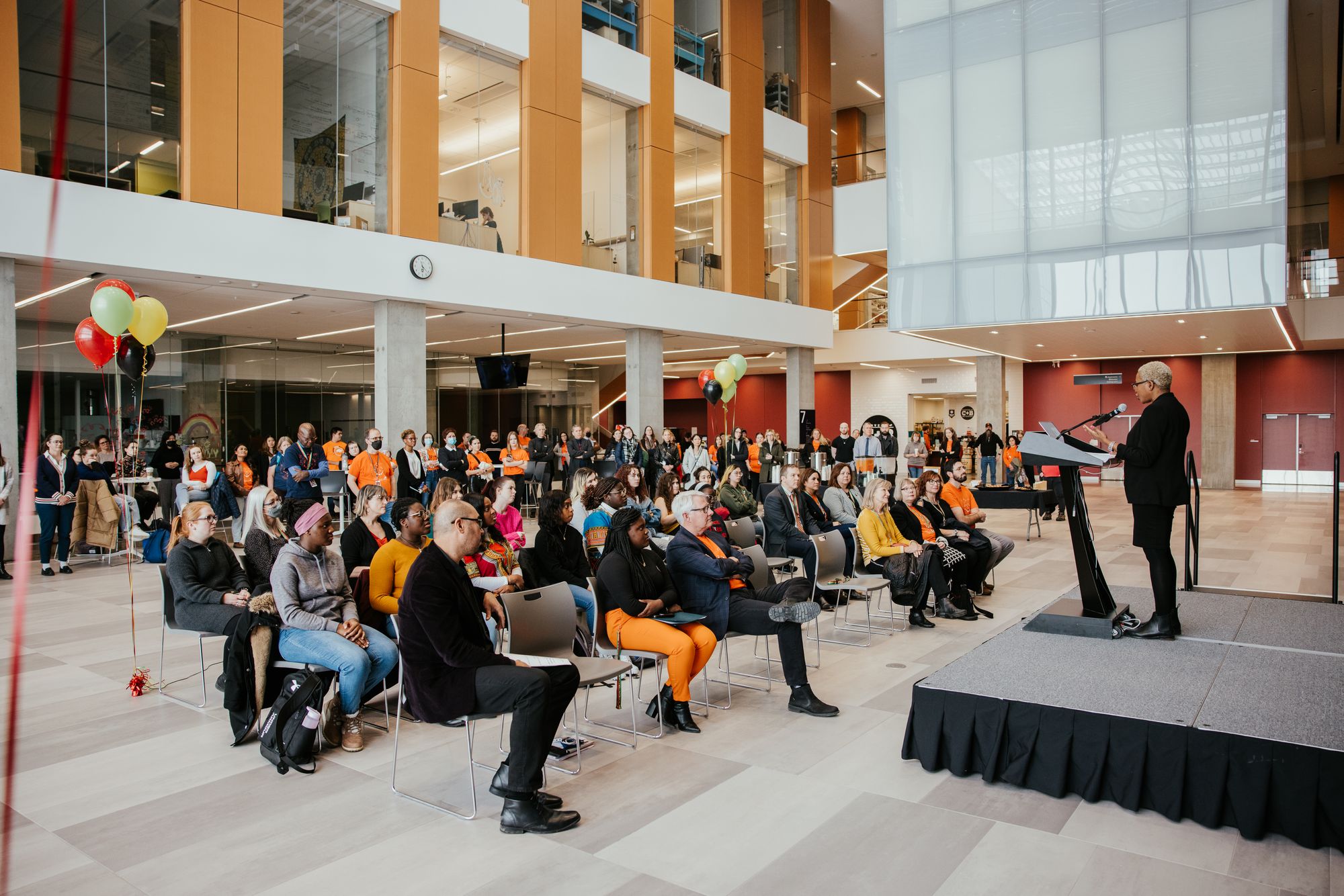 💡
To learn more, the
EDI website
provides a wealth of information, resources and upcoming events. Check back often for updates and new opportunities to get involved!