Hunter participated in the Japan Study Tour program in June 2019. He spent three weeks with other uLethbridge students visiting and studying in Sapporo. Read about his experience!
Why did you choose your program and destination?
I chose the exchange to Sapporo to contribute to my Japanese studies and see a part of Japan that is less traveled to.
What was the most memorable experience of your time abroad?
It's so hard to pick one... we did so many amazing things in the short month I was there. I can narrow it down to 2 memories: Meeting my host family for the first time, and the time I got lost because I boarded the wrong bus in the morning. Normally it would have been kind of scary but Japanese people are so kind, especially in the countryside, and had no problem pointing me in the right direction through gestures and broken English.
I got to see a whole new side of the culture and country completely on my own, and I'll never forget that day.
Were there any challenges? How did you overcome or cope with them?
The language barrier feels like an obvious answer, but I actually found that when people found out I spoke English, they would try their absolute best to speak it with me (Google Translate is an invaluable tool).
The biggest challenge I found during the trip was having to board the plane back to Canada!
Has this education abroad experience helped you personally, academically or professionally?
Absolutely! I'm currently pursuing a minor in Japanese Language, so being completely immersed in the language and culture taught me so much. Experiencing such a different culture can really open your eyes to new ways of doing things that you may never have considered (i.e. futuristic Japanese toilets). Aside from language skills developed, it's amazing to be able to make lifelong friends largely through common interests since language can't be the default communication method (lots of pointing, Google Translate, and showing pictures).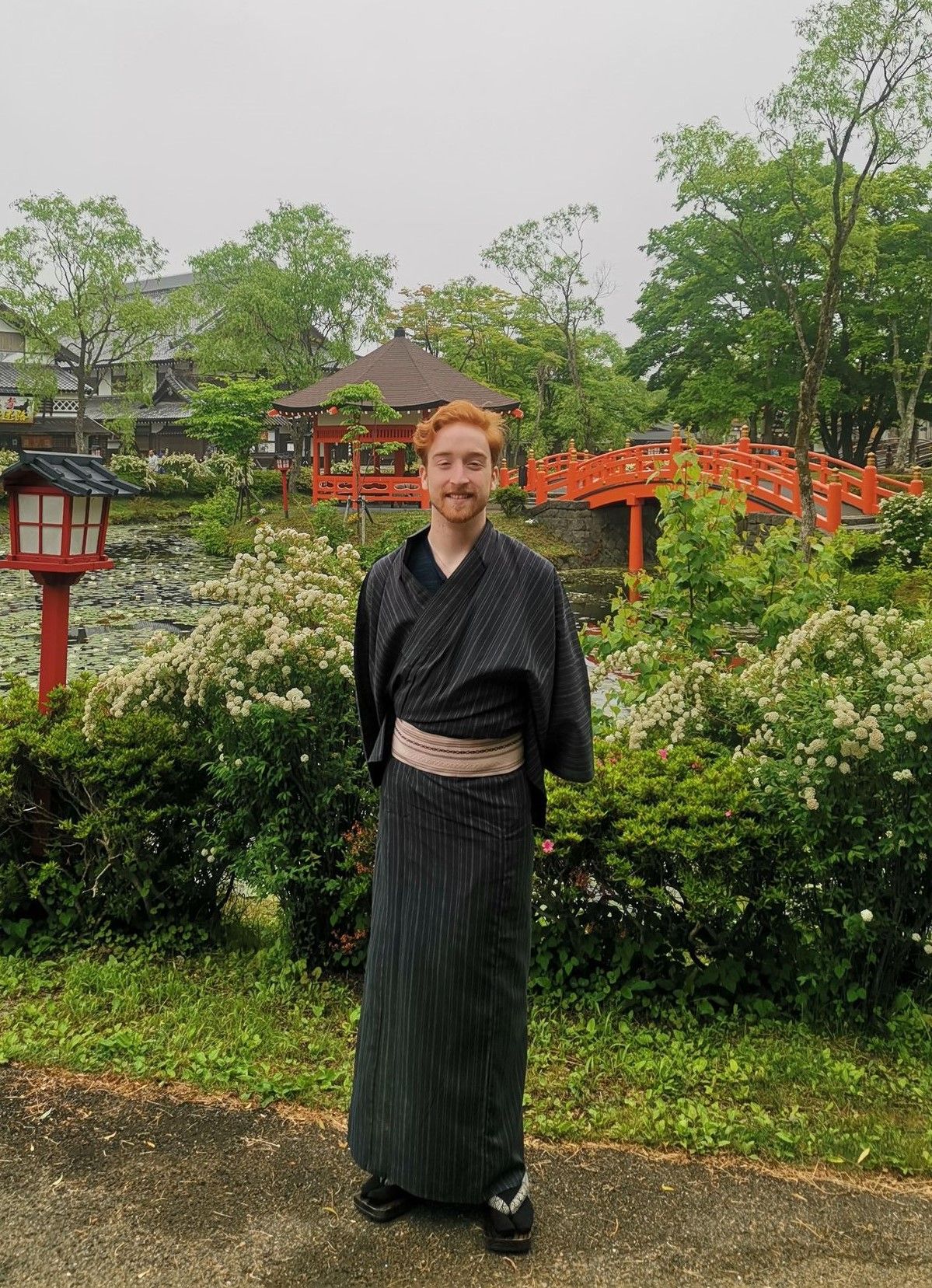 What was your experience like when you returned home?
I was sad to leave Japan but happy to come home and share my experiences. I have no doubt in my mind that I will be back very soon. I find myself every once in a while returning to my photo albums, messaging my friends and host family, and visiting Japan on Google Maps to keep the memories fresh.
If you could do it all over again, what would you do differently?
I, personally, would have done a full semester exchange. For those with an existing passion for Japanese language and culture, one month won't be enough for you! If you're looking to briefly experience Japan to see if you might be interested, one month is perfect.
Would you recommend trying an education abroad program to other students?
I would absolutely recommend an education abroad program, it's an absolutely amazing way to experience another country especially as a student it's easy to integrate and experience more than just being a tourist.
Do some research on your destination! Try to have a basic understanding of cultural differences you might experience and try to learn parts of the language!
You will be amazed by how much a few simple phrases can improve your time. People are so receptive and appreciative when we (attempt to) speak their language, just as we appreciate them speaking English to us, so give it a try! Even if you mess up a phrase, it's a great ice-breaker.