Hannah participated in the Japan Study Tour program in June 2019. She spent three weeks with other uLethbridge students visiting and studying in Sapporo. Hannah made many long-lasting friendships on this trip.
Why did you choose your program and destination?
I have always wanted to go to Japan, and when I saw the poster for the summer abroad in Japan, I knew it would be the perfect opportunity to experience Japan in a way that I will probably never get the chance to again.
What was the most memorable experience of your time abroad?
100% the people that I was able to meet. I was able to make long-lasting friendships with so many people that I will treasure forever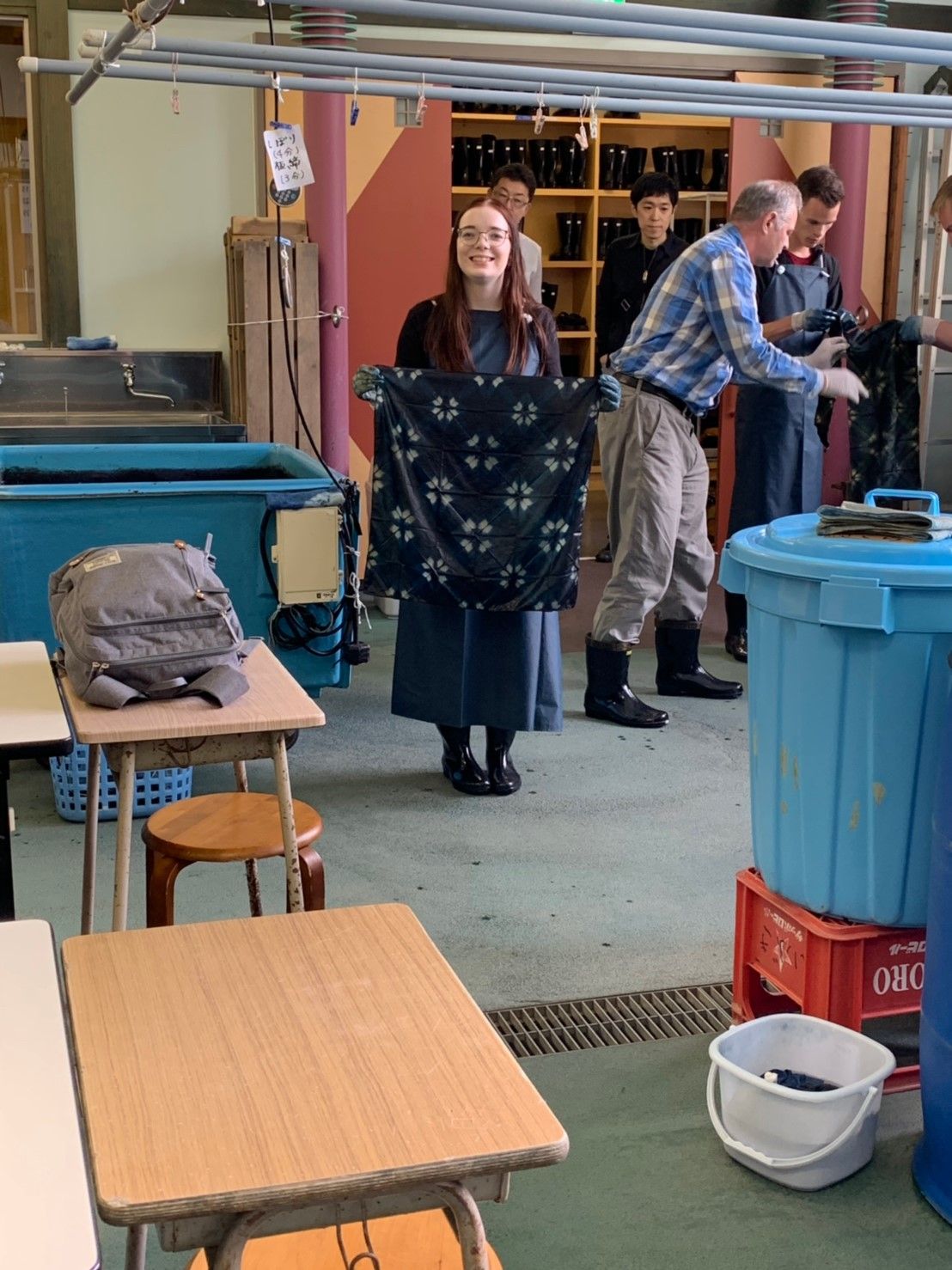 Were there any challenges? How did you overcome or cope with them?
The language was definitely a challenge for me. I went to Japan with no prior experience of the Japanese language,  but everyone was so kind a helped me out, and I most definitely came out of the experience with a little more Japanese speaking ability.
Has this education abroad experience helped you personally, academically or professionally?
This was a really great social experience for me. I really was out of my comfort zone the whole time, but I learned how to make friends and connections with not only the Japanese students, but also with my fellow uLethbridge students.
What was your experience like when you returned home?
I was so sad to have to leave Japan and all of the people I had meet, especially my host family, behind but I was also able to make new friendships with some of my fellow uLethbridge students that attended the same exchange and they have become some of my greatest friends.
If you could do it all over again, what would you do differently?
I don't think I would do anything differently.
The experiences, memories, and life-long friends that I got from the trip, can never be replaced and they are something that I would never want to change.
Would you recommend trying an education abroad program to other students?
I would 100% recommend going! If you are thinking about doing any kind of exchange, go for it because it will never be something that you will regret.
My advice would be to embrace all of the experiences that come your way, even if it is out of your comfort zone because those will be your best memories.
---