Andrés spent 5 months in France as part of the French Visiting Student Program. Andrés' experience was different from what he was expecting because COVID-19 changed everything soon after he arrived in Lyon, but he still had the time of his life. Read about his experience!
Why did you choose your program and destination?
I chose the Modern Languages Visiting Student program because I have a big passion for languages, cultures and arts. I strongly believe that the best way to learn is through experience and exploration. For me, the goal is to discover the world and there is no better teacher than life itself. I chose Lyon as my destination because it is an artistically and culturally diverse city. From theatres and concerts to museums and operas, Lyon offers a wide variety of creative events and people seize the opportunity to dive into this cultural dimension. Furthermore, the city is home to many people who come from all over the world. During my program, I was lucky enough to meet people from Turkey, China, Japan, India, Syria, Russia, the United States, Australia, Colombia and more. In addition, I love cinema and Lyon is the city where cinematography was born. It's been always a dream to visit the house where the Lumière brothers invented their biggest creation. In brief, It was an enriching experience that I will never forget.
What was the most memorable experience of your time abroad?
Honestly, it is hard to decide what moment was the most memorable experience of my time abroad. Each moment was unmatched and unique. Ever since I arrived to Lyon, to my host family's house when I got to meet the kindest people in the world, every dinner I had with them was warm, friendly and enriching, and beyond delicious. Or when I went out with my friends to explore the city for the first time. We went to Vieux Lyon and we walked all the way up the hill to the Basilique Notre-Dame de Fourvière, we watched the beautiful sunset from up there and contemplated the majestic city. Simply speechless. Or when we went to the museum of fine arts and we could see an impressive variety of works of art.
Each instant was unforgettable. Each day was a new adventure.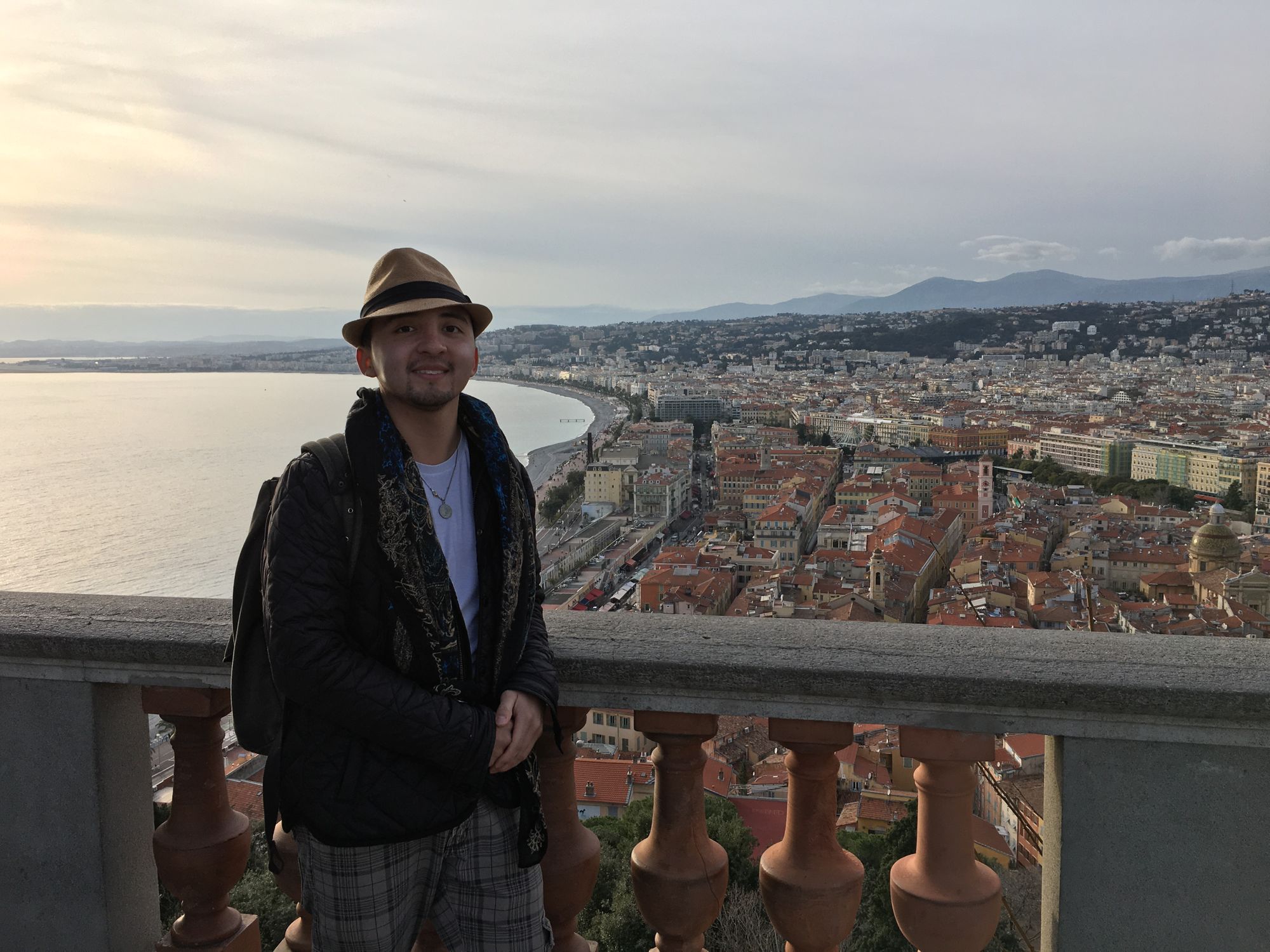 Were there any challenges? How did you overcome or cope with them?
Yes, there were some obstacles down the road. One of the main difficulties I found is to communicate in a city where the people speak a different language and have a different culture. The language barrier and the cultural differences can be shocking challenges. However, they encourage you to find ways to get your point across and connect with people. For me, that makes the experience more interesting and appealing. It is important to keep a positive attitude in order to overcome a situation. I think every adventure has its own challenges and that's what makes it extraordinary because we learn from ourselves and push ourselves forward.
Has this education abroad experience helped you personally, academically or professionally?
This education abroad experience has absolutely helped me personally, academically and professionally. Not only was I able to improve my French language skills, but I was also able to learn more about French culture and the people who are part of it. It is a very wide world and it takes a lot of empathy and patience to understand it to its full extent. Furthermore, it helped me to grow as a person and trust myself in order to decide what's best for me.
Now I am more determined and my desire to learn has no limits.
What was your experience like when you returned home?
I definitely felt different when I came back to Canada. My perspective about the world had changed considerably. Possessed by the devil of comparison, I was able to see the beauty of each country and to appreciate more the time and the opportunities I have in life. Honestly, I was very sad when I had to return home. Even though it was a particular year for everybody, I had the greatest time in France, mostly because of my homestay family who were very caring and supportive. I knew the program had a expiration date and my stay there wouldn't last long, but I wish I had more time. Many things have changed for me, my objectives are different. Now one of my goals is to go back to France and study my master's in Filmmaking.
If you could do it all over again, what would you do differently?
If I could do it all over again, I would take more time to explore the city, go to all the museums, concerts, operas, meet more people, make more friends, learn more French culture and travel as much as I can. Hopefully next time, there is no pandemic striking the world.
Would you recommend trying an education abroad program to other students?
I will definitely recommend to other students trying an education abroad program because it is an invaluable experience.
You learn so much about people, their lifestyles, their perspectives and their culture; and also about yourself.
My advice for students considering studying abroad is to take the chance to live a remarkable adventure, to go with the best attitude they have, to enjoy each moment to the fullest and to be curious, intrepid and brave because all that will take them far.
---