Students can earn a Bachelor of Arts and a degree in Canadian Law without writing the LSAT, thanks to a new partnership between ULethbridge and Australia's Bond University.
In the dual Bachelor of Arts / Bachelor of Laws (BA/LLB) degree cohort, students gain two degrees in five years, making them eligible to practice law in Canada more quickly.
Alumnus Jay Merchant (BA '05), who initiated discussions with the University about a dual degree program, earned his law degree from Bond University in 2012, and currently teaches there while practicing law. He wishes the option had been available to him at the time and is thrilled that students will have this option.
"I would have gone that route in a heartbeat, and I would have been employed a lot sooner than I was," says Merchant. "The degree being offered is a game changer for University of Lethbridge students and prospective students looking for a program like this. There's just nothing like it."
New pathway to law
Dr. Janay Nugent, associate dean for the Faculty of Arts & Science, says ULethbridge is focused on creating a variety of different pathways for students to move forward in their future career ambitions. She notes there are already a number of students who earn a Bachelor of Arts at the University before pursuing a law degree elsewhere.
Under the new program, students will apply for a Bachelor of Arts at ULethbridge, complete their first two years, and then apply to Bond University for two years to complete their law degree. They will return to ULethbridge for their final year. Current ULethbridge BA students may also take advantage of this option.
Liberal Education
Study abroad and international exchanges support the liberal education philosophy of ULethbridge, says Nugent.
"Part of becoming a global citizen is to learn about the people and lands beyond one's own borders," she says. "Travelling provides so many opportunities for personal growth and development, as well as the ability to hone one's sense of curiosity through exploration, resulting in a whole new perspective about the world in which you live."
Scenic Bond University campus
Merchant trumpets Bond University as one of the most scenic campuses in the world, with an abundance of greenery and proximity to surf and sand. A fast-track law degree is made possible through the trimester system the institution offers, and he points out that the prospect of year-round study seems much more appealing in Queensland's resort-like setting.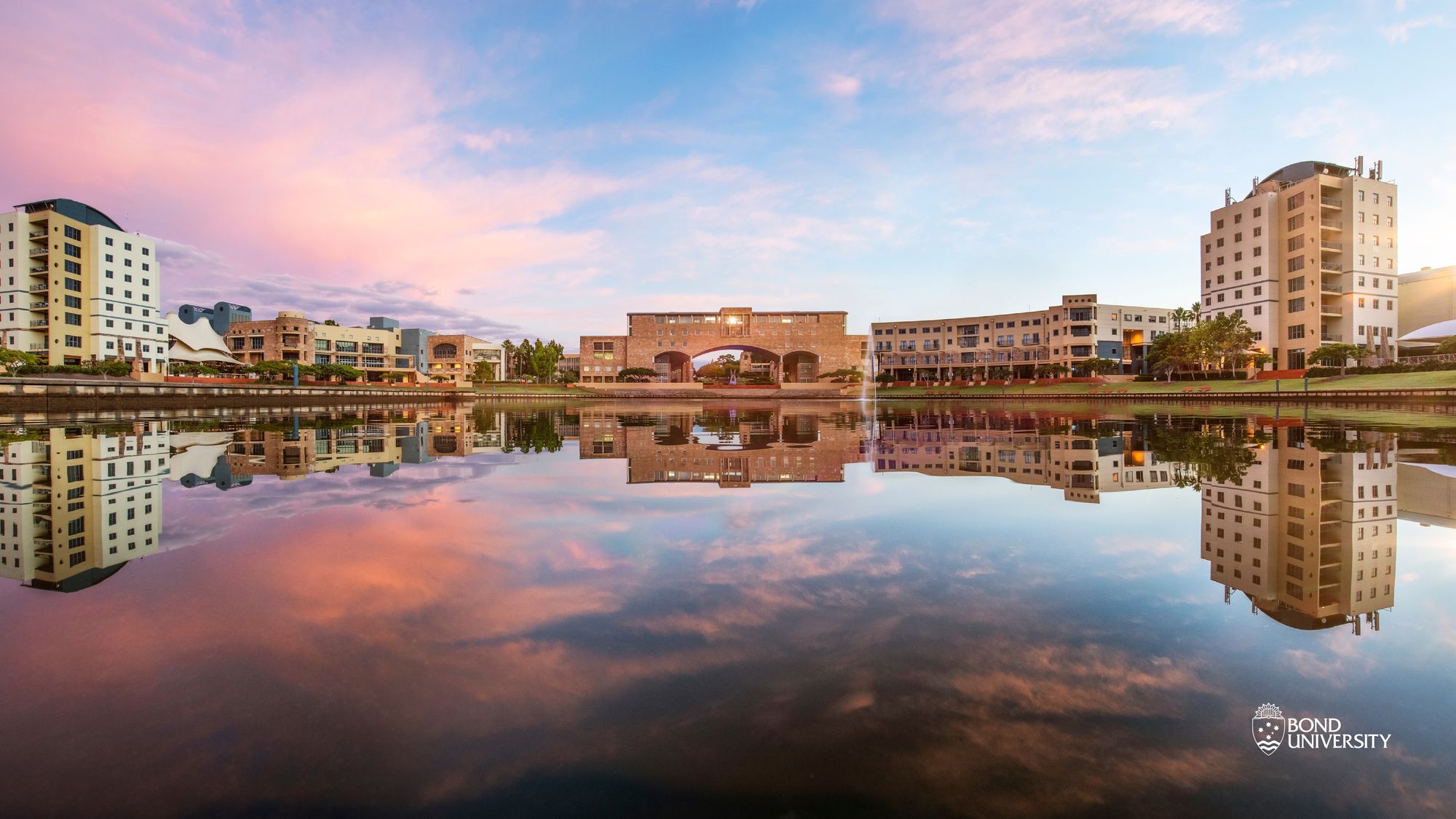 No LSAT
Also contributing to a more streamlined route is the fact students can apply for law school at Bond University without first finishing an undergraduate degree. There is also no Law School Admission Test (LSAT) to write, a hurdle many students struggle with.
"You can't teach somebody the LSAT, but you can teach somebody how to be a good lawyer. Just because somebody receives a high mark on their LSAT doesn't mean they're going to be able to stand up in the Supreme Court or the Court of Appeal," says Merchant.
Similarities between ULethbridge and Bond University
While the scenery might differ drastically, Merchant was also attracted initially to Bond University due to its similarities to ULethbridge, including small class sizes, supportive staff and a family atmosphere where students are valued as more than numbers.
Coming from a small town, it was those same qualities that drew him to ULethbridge. Given the easy transition he was able to make to Bond University, Merchant questioned the lack of ULethbridge graduates among international students studying law there, and initiated conversations about some form of collaboration between the two institutions.
If you're interested in a legal career, entering the workforce as promptly as possible, experiencing international travel and studying abroad in a tropical setting, explore the dual Bachelor of Arts / Bachelor of Laws (BA/LLB).